We all know that breakfast is the most important meal of the day and nothing changes when you're on a keto diet meal plan.
A delicious and healthy, low-carb keto breakfast is a great way to start your day while keeping your body in the fat-burning state of ketosis.
These keto breakfast recipes will boost your metabolism giving you the energy and focus you need for the day.
Here are our favorite low-carb keto breakfast ideas to kick-start your day, enjoy!
1. The BEST Keto Pancakes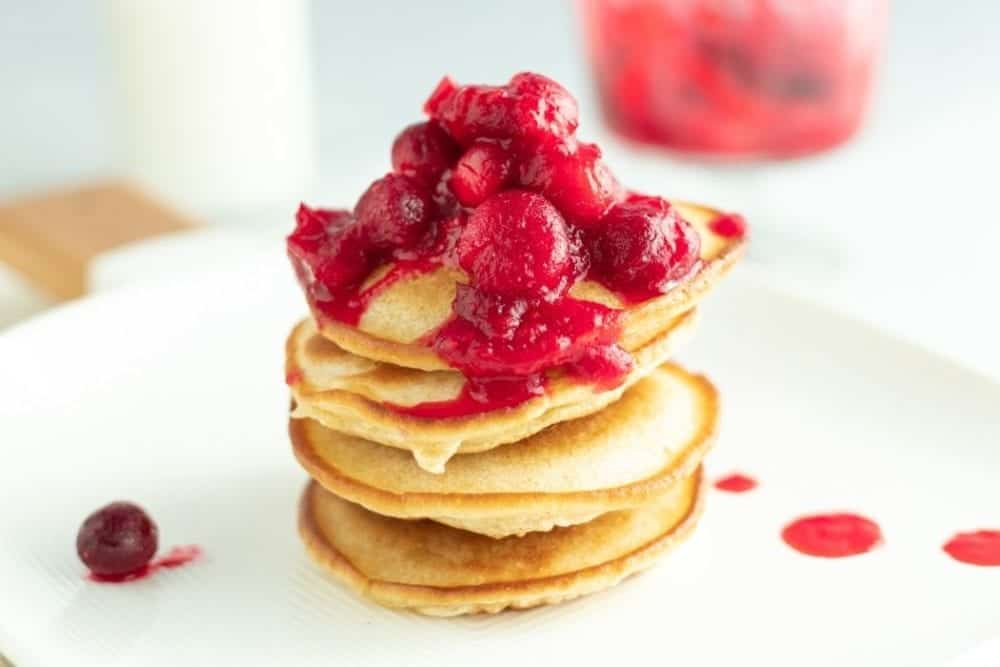 Light, fluffy and delicious keto pancakes made with just 7 ingredients! A super easy keto breakfast recipe with only 4.5g net carbs per serving.
There's nothing like the smell of fresh home-made pancakes for breakfast. It's a classic breakfast we all love. Just because you're on the keto diet doesn't mean you can't enjoy a big stack of keto-friendly pancakes!
This pancake recipe is one of my favorite keto breakfast recipes and it's paleo and gluten-free too.
Full recipe instructions
2. Keto Leek and Bacon Omelette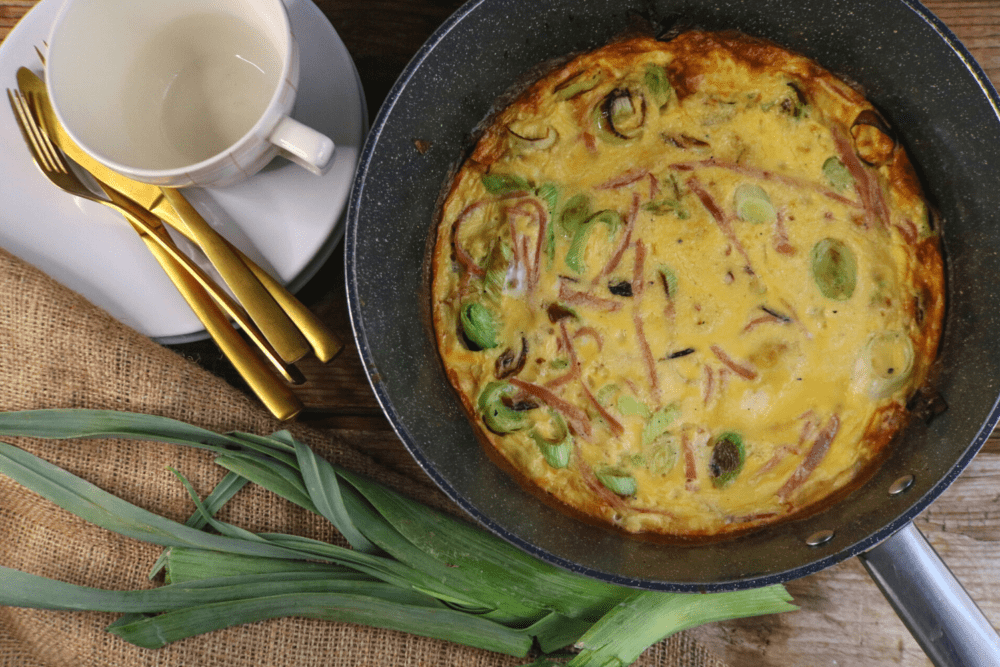 This Keto Leek Bacon Omelette is one of my favorite keto recipes.
It's a super simple recipe that you can enjoy at any time.
With only 2.8g of net carbs, it's a great option to make when you're feeling hungry and need a quick, filling low-carb meal.
Full recipe instructions
3. Keto Pumpkin Pancakes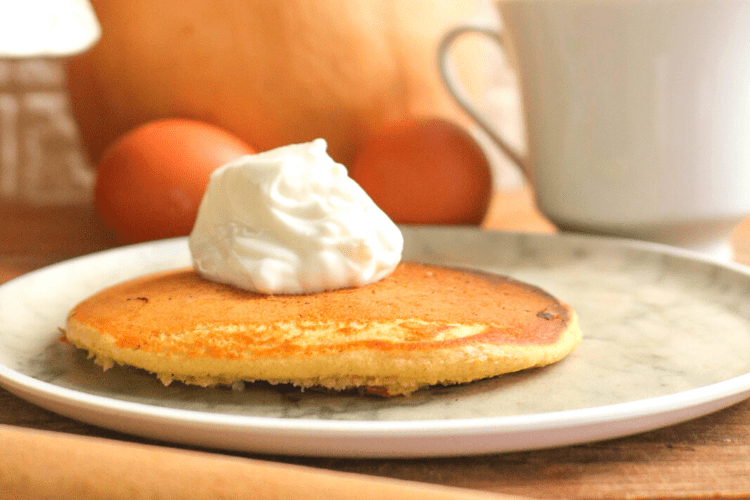 The perfect healthy breakfast or brunch these keto pumpkin pancakes are destined to become your favorite pancake recipe!
Made with coconut flour and plant-based milk, and flavored with vanilla, ginger, cloves and cinnamon they will fuel you with energy and satisfy your sweet tooth without the extra carbs.
Easy to make and share, they will make any day extra special!
Full recipe instructions
4. Healthy Keto Pumpkin Breakfast Bars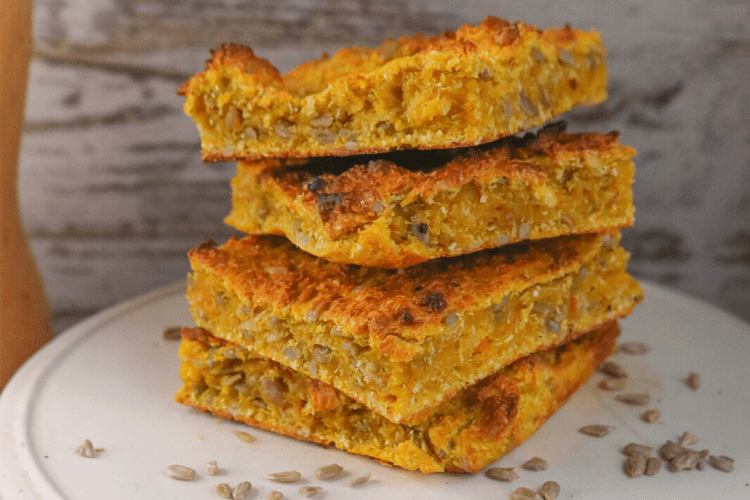 Soft and chewy, these homemade pumpkin bars make a delicious breakfast or snack.
Easy to prep, nutritious, and effortlessly customizable with different types of seeds or sugar-free chocolate chips, now you have no excuse to skip the most important meal of the day.
They taste like dessert but they will fuel you with energy and healthy fats to conquer the day, all without the extra carbs!
Full recipe instructions
5. Keto Peanut Butter Cookies (3-Ingredients)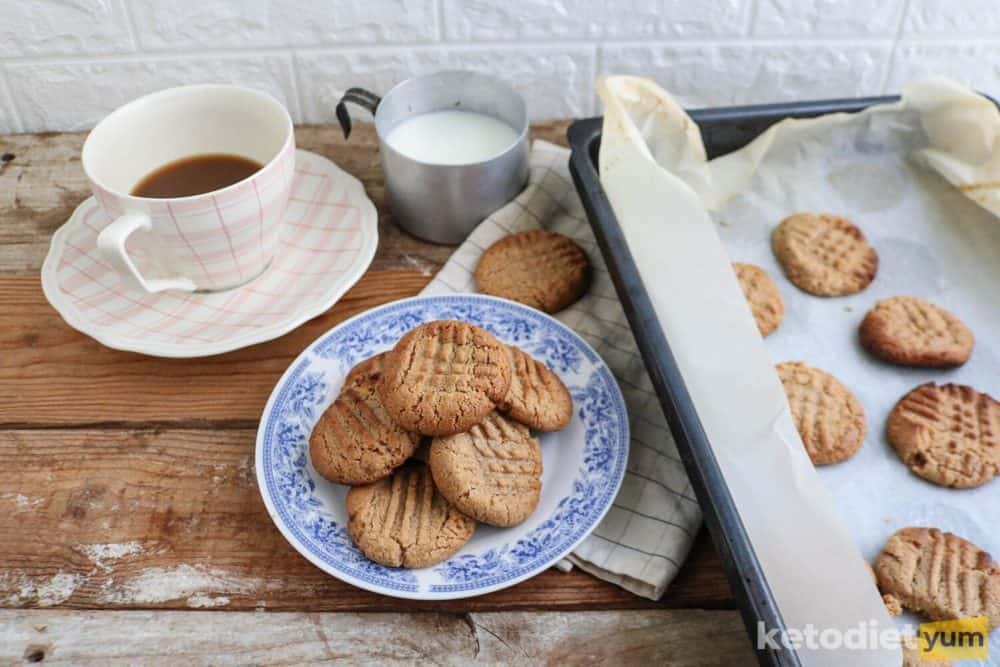 These delicious, keto peanut butter cookies are packed with good nutrients that will boost your energy levels and help you start the day right.
You only need three ingredients and 15 minutes but they are also great for meal prepping as they keep fresh for up to 10 days stored in a sealed jar.
They're also low in carbs which makes them perfect for the keto diet.
Full recipe instructions
6. Keto Cocoa Chia Pudding (4.5g Net Carbs!)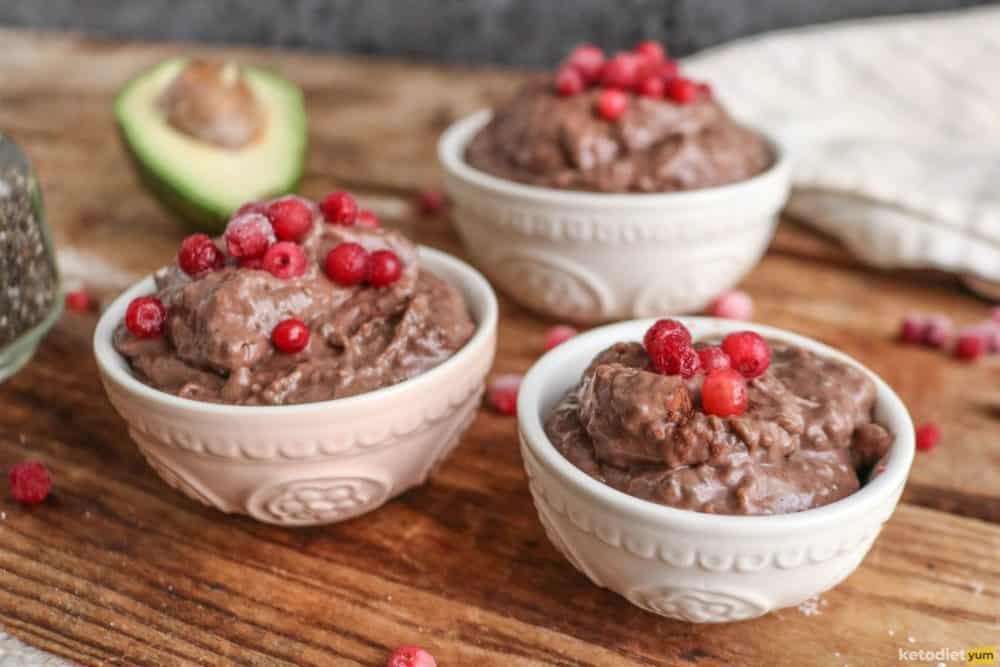 Keto and dessert don't always go together, right?
Think again and rejoice because we have the perfect keto chia chocolate pudding that will satisfy your cravings for something sweet, light and indulgent.
Full recipe instructions
7. Easy Keto Chaffle Recipe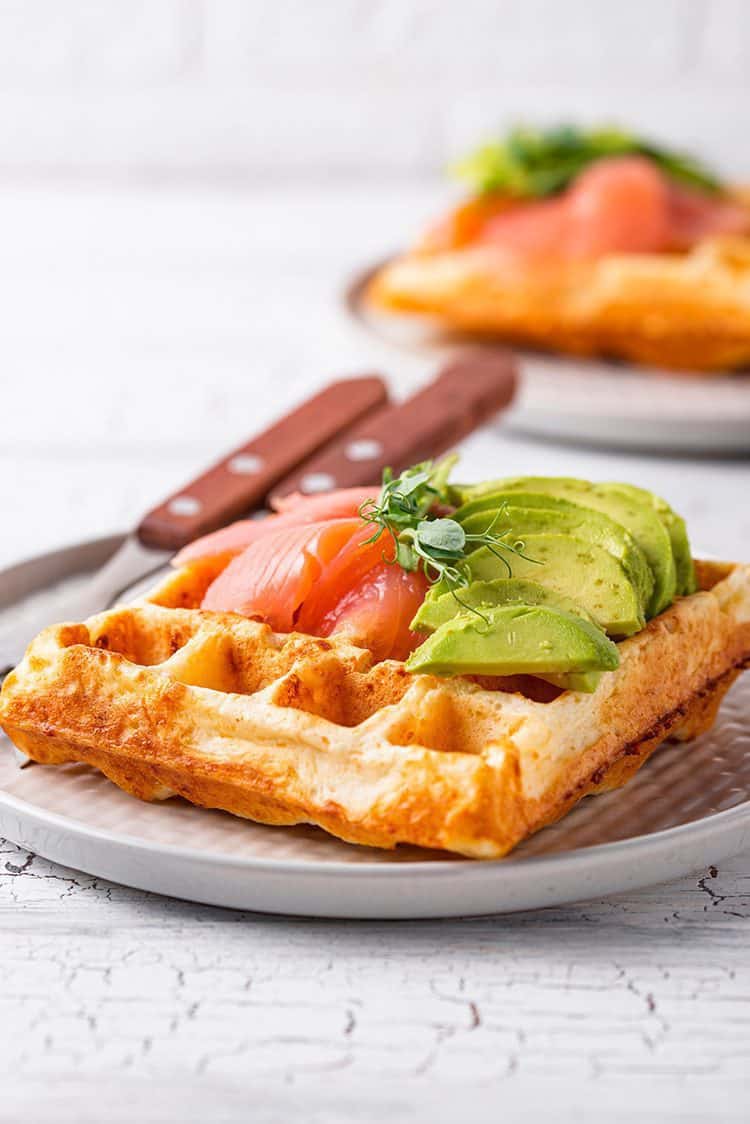 Who said you can't enjoy the deliciousness of a waffle if you're following a keto or low-carb diet?
Actually – you can!
Ever heard of the Keto Chaffle?
It's a cheese and egg waffle and it's actually even tastier than your regular off-the-menu waffle!
The latest low-carb recipe to hit the Keto Diet, the Chaffle is enjoying more than a moment of fame and glory.
Full recipe instructions
8. Keto Egg Muffins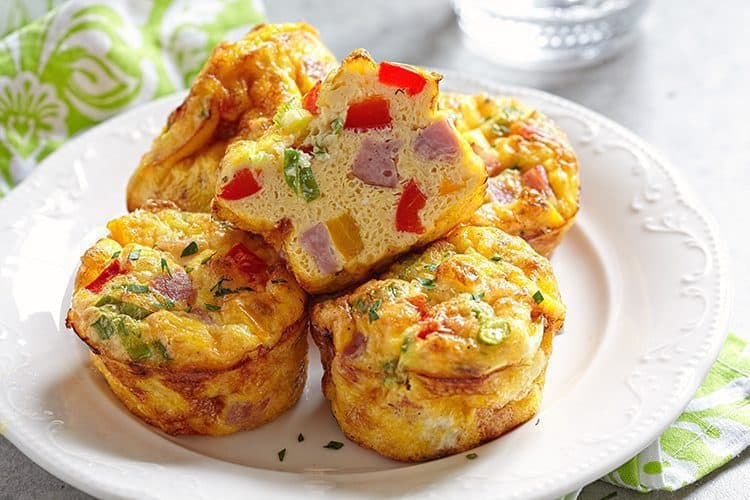 Eggs are staples in the keto diet because they're extremely low carb and high in protein.
They're also versatile so there's a lot you can do with them.
This breakfast recipe is an example of what you can do with the humble egg.
The recipe is also something that you can make in advance so you just whip one out when you fancy a Keto-friendly snack.
We promise you that even your friends and family not on any form of diet will love a Keto Egg Cup!
Full recipe instructions
9. Easy Keto Lettuce Wraps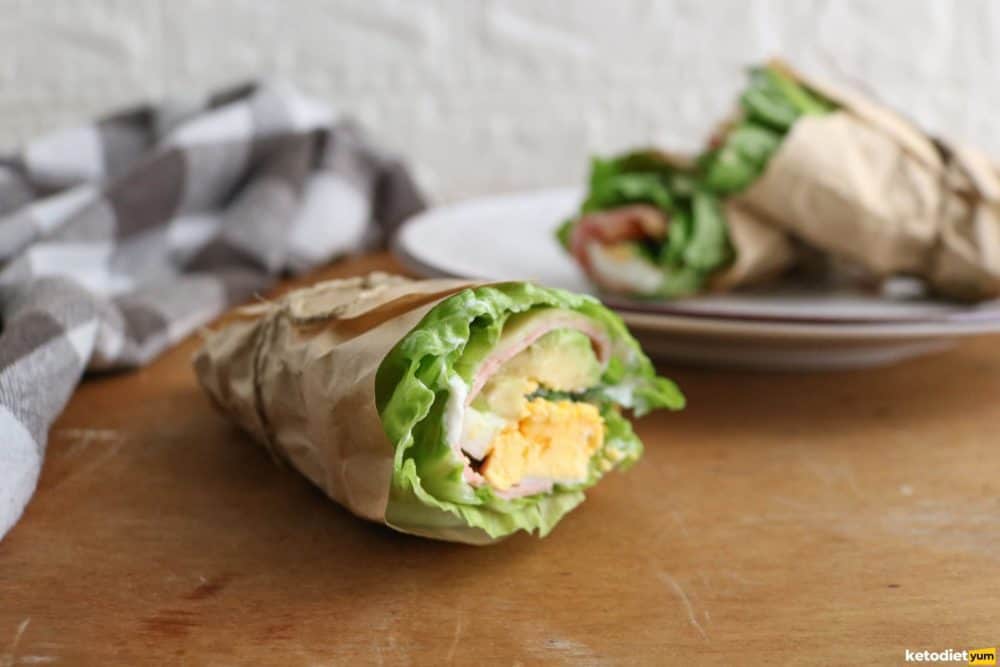 If you're looking for keto breakfast options nothing beats a delicious wrap when you are in a hurry and need to grab a quick bite.
These keto lettuce wraps are the reinvented version of a classic burrito-style roll, without the carbs but loaded with flavor and crunchy textures.
Full recipe instructions
10. Keto Fruity Crème Fraiche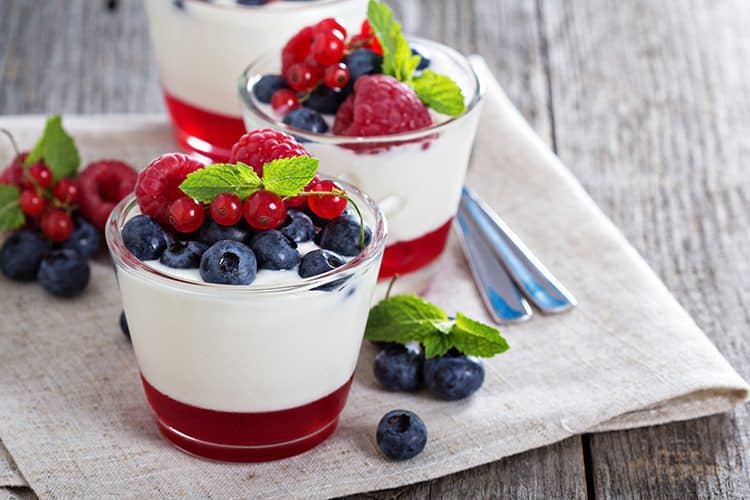 Looking for sweet breakfast ideas?
Try this sweet Keto Fruit Crème Fraiche recipe that you can eat for breakfast, dessert or anytime you feel like a sweet snack!
Crunchy toasted almond and coconut flakes sprinkled over berries with a base of creamy Greek yogurt or Crème Fraiche and your favorite jelly.
It only takes a few minutes to make, it's keto-approved and it's perfect when you're on-the-go.
Full recipe instructions
11. Creamy Low Carb Keto Chia Porridge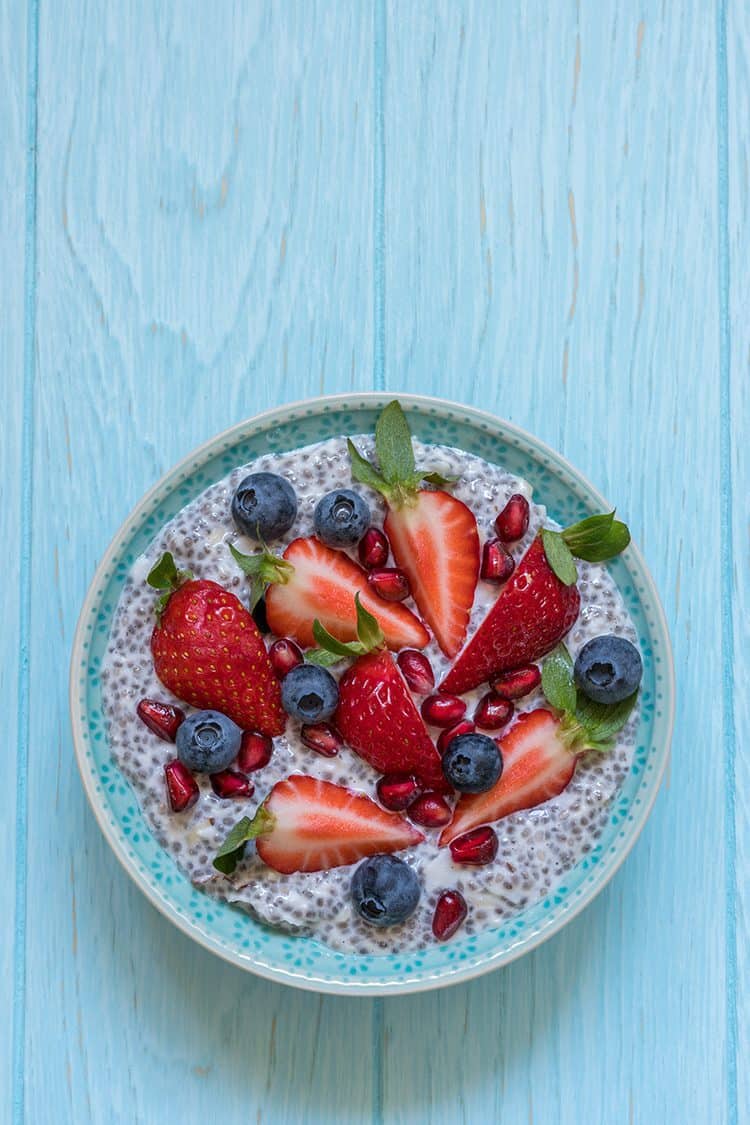 Start your day off right with this creamy, warming and healthy keto chia porridge.
Topped with delicious roasted coconut, pecans and hemp seeds this chia porridge is loaded with nutrients.
Make your favorite variations by swapping out your favorite different seeds and nuts, this recipe never gets old!
Full recipe instructions
12. Keto Full-Fat Coffee (Metabolism Boosting Energy)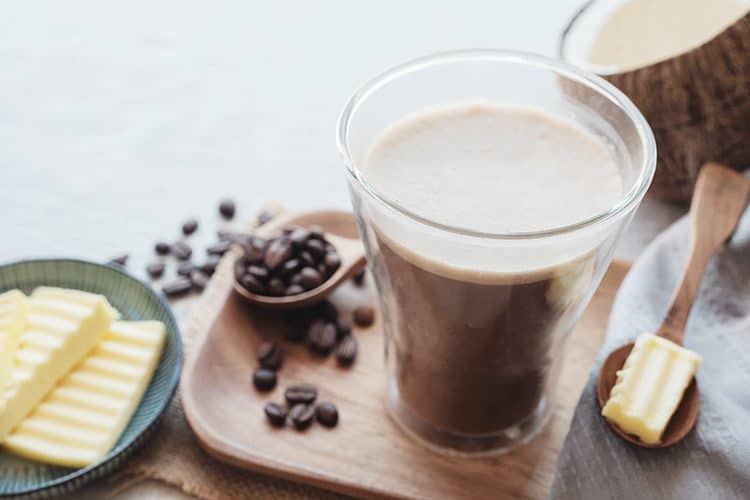 Keto recipes don't have to be difficult and after a few sips of this full-fat keto coffee, you'll be ready to start your day.
With the perfect combination of caffeine and healthy fats, you'll not only have a ton of energy to power through your day but you'll ramp up your metabolism for extra fat burning!
Full recipe instructions
13. Best Keto Breakfast Smoothie Recipe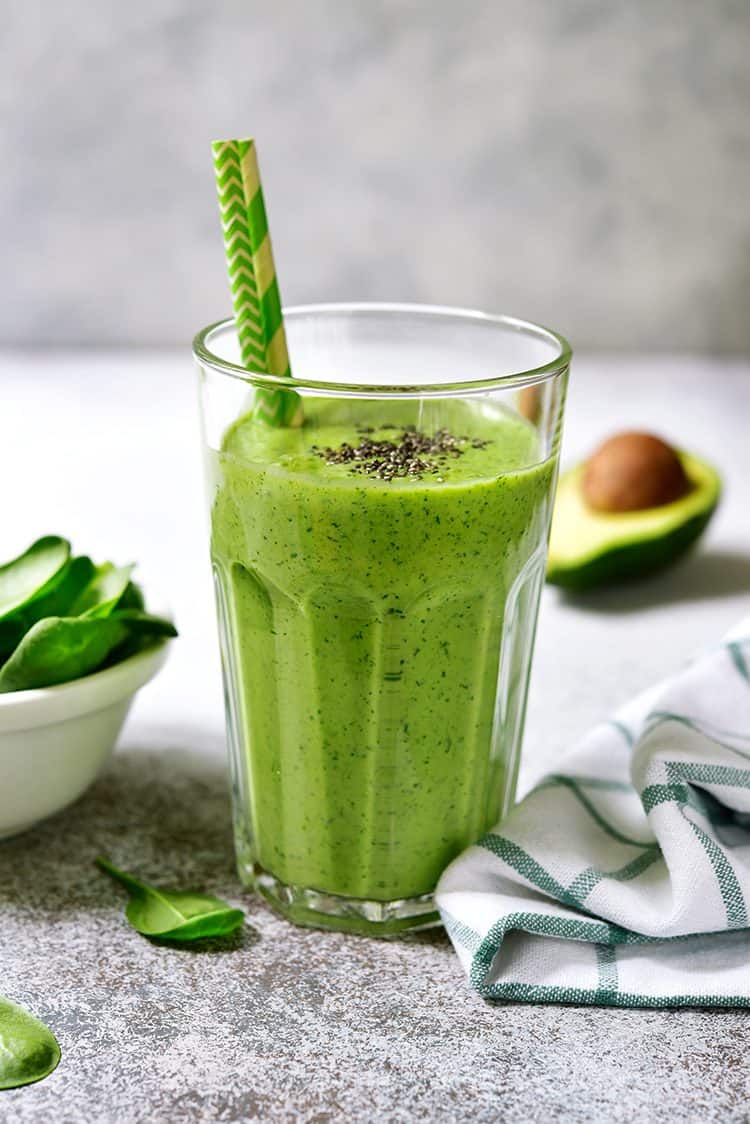 This spinach, vanilla and avocado breakfast smoothie will keep you feeling full for hours.
A simple blend of almond milk, spinach, avocado, coconut oil and vanilla protein, this low-carb breakfast smoothie is super fast and easy to make — and just 4g net carbs.
Full recipe instructions
14. Keto Pepperoni Pizza Omelet Recipe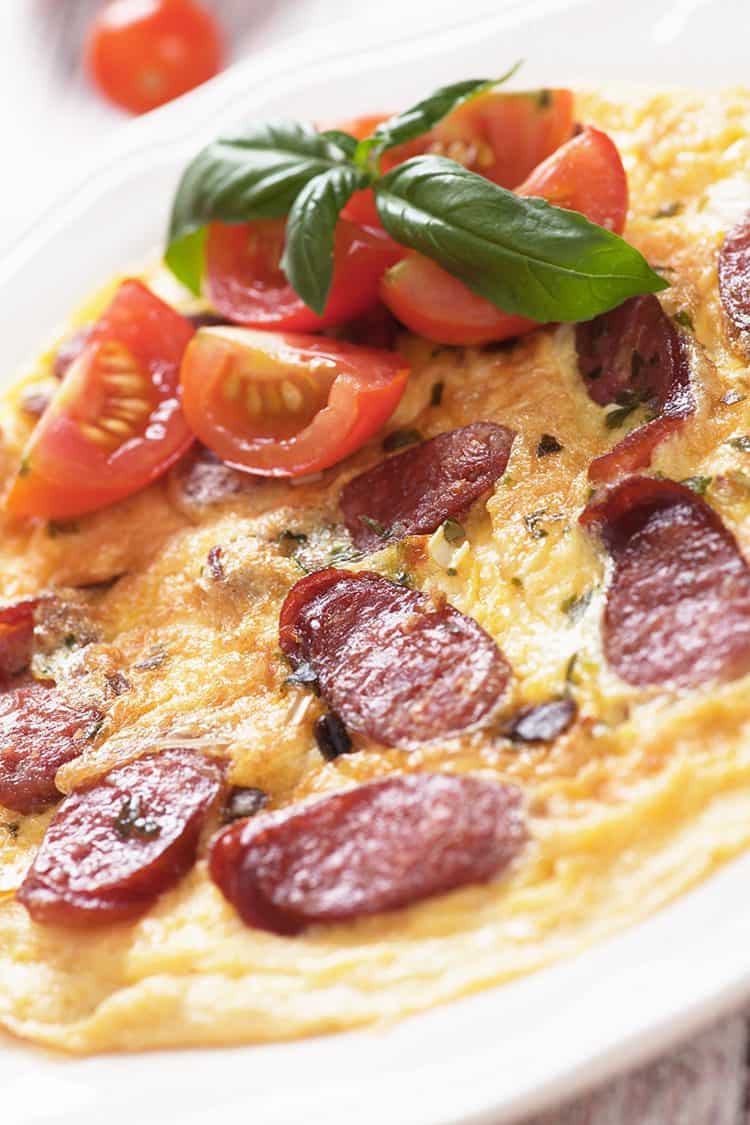 A delicious keto breakfast meal that combines all your favorite pepperoni pizza flavors without the carbs — all made quickly in a skillet.
This is one of my favorite keto recipes that is guaranteed to keep you feeling full and satisfied for hours.
Full recipe instructions
15. Keto Chocolate And Peanut Butter Muffins
These low-carb chocolate and peanut and butter muffins are mouthwateringly good and super healthy.
Full of creamy peanut butter chocolate flavor and chocolate chips, you won't even believe these muffins are keto!
Full recipe instructions
16. Keto Mini Crustless Quiches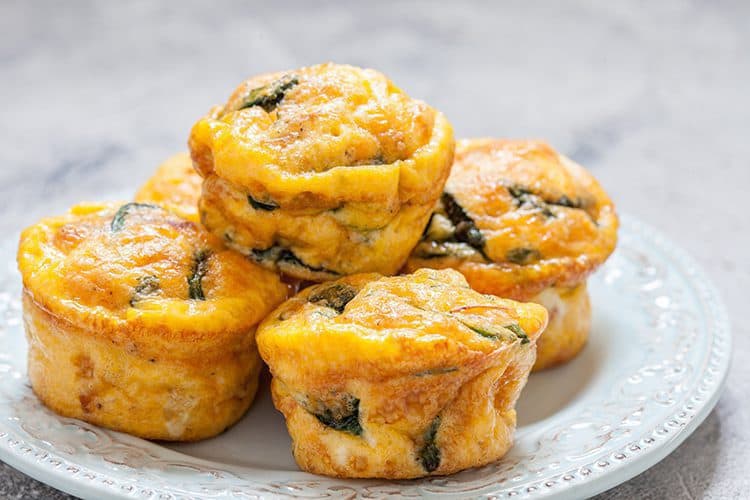 These low-carb mini crustless quiches are a great go-to keto recipe for breakfast, brunch, snacks or even a light dinner.
Make them ahead of time for an easy breakfast!
Full recipe instructions
17. Keto Blender Pancakes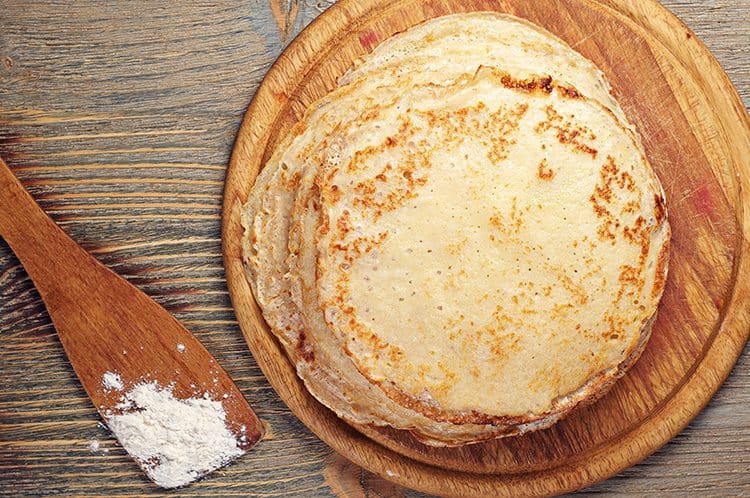 These light and fluffy keto-friendly pancakes are a lot easier to make than you might think.
A great low-carb option if you're craving pancakes, give them a go!
Full recipe instructions
18. Keto Herbed Scrambled Eggs Recipe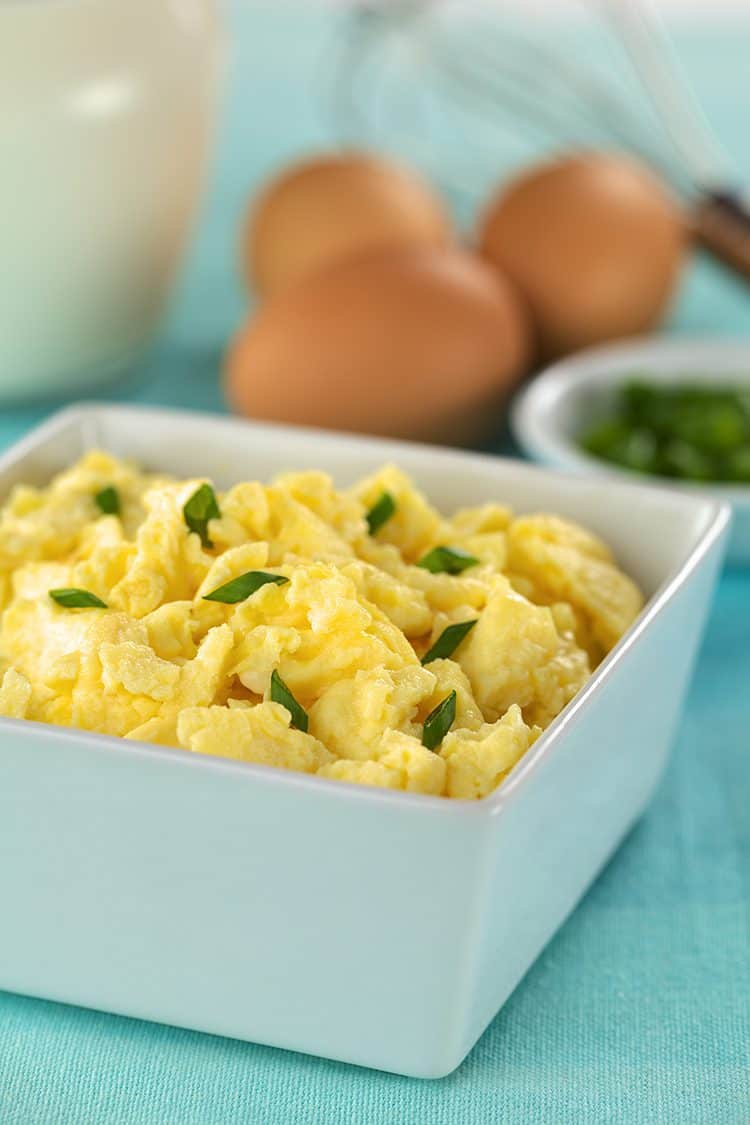 Want the perfect keto breakfast?
All you need is butter and eggs.
Boost your metabolism and stay satisfied with this keto-friendly breakfast classic.
Full recipe instructions
19. Keto Scrambled Eggs With Cheese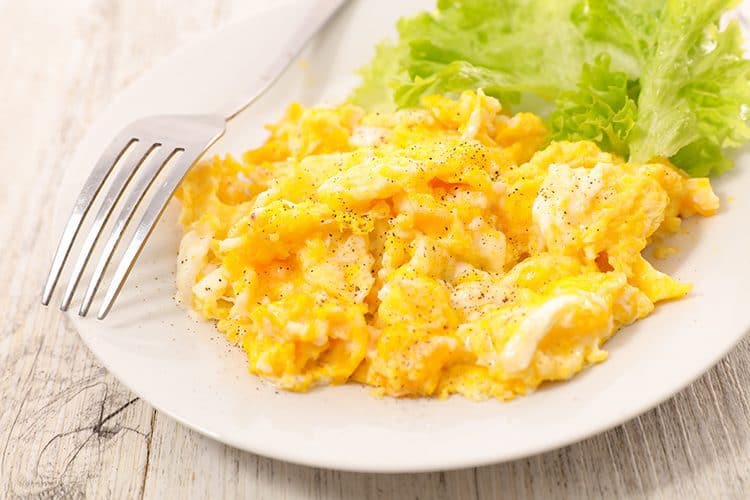 Keto Scrambled Eggs with Cheese are the perfect keto breakfast that takes less than 5 minutes to make.
Start your day off with this buttery and cheesy breakfast that is sure to keep you satisfied!
Full recipe instructions
20. All-Day Metabolism Boosting Breakfast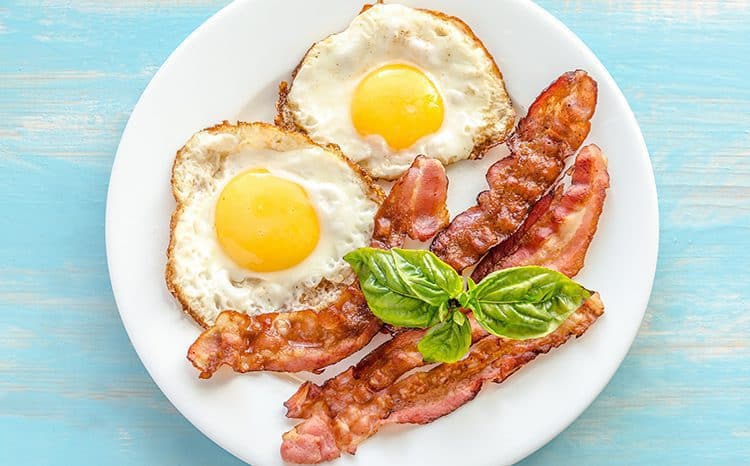 As far as keto breakfast ideas go, nothing beats the classic bacon, eggs, avocado and mushrooms,
And that's all you'll need for this recipe (and I always have them in my fridge).
If you're busy this a quick and healthy keto breakfast that can be made in 15 minutes and has all the energy and nutrients you need to kick-start your metabolism for the day!
Full recipe instructions
Other Keto Recipes
If you're looking for our other top-rated keto recipes check out the following articles: