When cutting carbs, it can be hard to find any suitable treats, but don't worry; these keto snacks are sure to satisfy you.
These keto friendly snacks are delicious and won't make you feel like you're suffering on a diet. Enjoy filling, healthy and guilt-free snacks that are low carb.
Table of Contents
Cut the carbs and devour these yummy bites. From chocolate chip cookies to keto crispy crackers, everything is mouthwateringly delicious!
With over 30 keto snack ideas to make, you'll easily be able to satisfy cravings while sticking to your low carb diet.
Craving something savory and crunchy? Try the crispy keto avocado fries.
Is your sweet tooth calling? Make a batch of peanut butter energy balls or 3 ingredient peanut butter cookies.
You'll love to share these recipes with friends and family too!
At your next get-together, serve bacon-wrapped jalapeno poppers and stuffed mini-peppers with tortilla chips and an artichoke dip.
Trust us; nobody will even believe they're eating keto!
These keto parmesan chips take the lead for a savory, salty snack.
They're low carb and take just a few minutes to make - plus, they store well and offer minimal crumbs for on-the-go noshing!
If a super sweet snack time is what you have in mind instead, you've got to try these keto peanut butter cups.
They're just like the real thing - but without all the carbs. The main ingredients include dark chocolate, peanut flour, and coconut oil.
Oh - and lots of keto-friendly peanut butter!
You might think beef jerky is intrinsically keto-friendly, but you must watch out for certain prepackaged varieties.
The processed versions tend to be loaded with sugar and preservatives.
This recipe calls for a simpler touch, with basic ingredients like garlic, soy sauce, and sea salt to bring out the best flavors of the meat.
Here's another sweet snack for keto dieters.
These chocolate chip cookies sub some diet-busting ingredients like white flour and sugar for almond flour and Erythritol.
Give them a try today!
Halloumi cheese is great for grilling, and these halloumi fries not only make a great snack that's rich in fat and protein, but they taste heavenly, too.
They're what you would expect if French fries and mozzarella sticks had a baby!
Here's another high-fat snack to try. They're crispy and low carb.
Plus, you can cook them in the air fryer or bake them in the oven, depending on how much time you have on hand.
If you're missing your favorite flavorful muffins, this keto-friendly cheese muffin should serve as a nostalgic stand-in.
They're not only low-carb and keto-friendly, but they're also gluten-free.
Eat them as a snack or whip up a batch for breakfast. The choice is yours!
The secret to making these pillowy soft pretzels keto-friendly?
They use healthier swaps like almond flour, cheddar, and cream cheese - all high in fat and protein to help you stick to your diet!
Call them chicharrones, crackle chips, and whatever you want!
These keto pork rinds are brimming with flavor and offer a salty crunch to help you get through the rest of the day.
The only thing better than the fact that these almond flour crackers are keto-friendly is this - they only need two ingredients.
All you need is almond flour and eggs (ok, and some sea salt, if you want to add flavor!).
If you have a food dehydrator, just about any vegetable can turn into a healthy snacking chip in minutes.
These zucchini chips are some of the easiest to make.
With just a bit of olive oil and sea salt, this basic vegetable is transformed into a heavenly snack perfect for the keto diet.
Dip them in our spicy garlic aioli or French onion dip for added flavor!
These scotch eggs taste great for breakfast but also make an excellent mid-morning snack.
Oven-baked eggs are wrapped in seasoned pork sausage and breaded with savory parmesan cheese.
They're gluten-free and loaded with protein too!
If you've been having fond nostalgic memories of your favorite chips and dip combination, then never fear; bacon chips are here!
These serve as a great stand-in for those potato and tortilla chips you've stopped eating, and they're great for scooping up dip, salsa, guacamole, or any other spread.
We suggest dipping them in our easy avocado guacamole!
Spinach artichoke dip isn't intrinsically high in carbs, but the problem arises when you rely on store-bought, highly processed dips.
Instead, whip up your batch of homemade keto-friendly spinach artichoke dip.
This easy keto snack recipe has all the artichoke hearts, cream cheese, sour cream, and spinach you need to keep yourself satisfied until dinnertime!
Do you love queso? Then you've got to give these stuffed mini peppers a try.
They're loaded with almost every kind of cheese imaginable, including cheddar, mozzarella, and cream cheese.
And if you decide you love them, this keto snack recipe is easy to translate into full-sized stuffed peppers for lunch or dinner!
Here's another simple baked vegetable recipe that's keto-friendly and stupidly easy.
It's just kale, olive oil, sea salt, and a few other simple ingredients combined to make snack time a cinch.
Eggs are high in protein and fat, making them perfect for the keto diet.
If you're sick of the classic scramble or are just looking for a more portable on-the-go snack, these deviled eggs are the way to go.
You can whip up a large batch on the weekend and have them to take with you to work each day of the week!
Jalapeno peppers and most of the ingredients in jalapeno poppers (like cream cheese) are usually keto-friendly. However, the breading that normally encases them is not.
To solve that dilemma, these delicious keto-friendly jalapeno poppers are wrapped in crispy bacon. Give them a try!
Cheese balls are quintessential holiday snacks, but they aren't always keto-friendly.
Here's a simple recipe that will make your Christmastime snacking a bit easier to manage while you're on the keto diet.
These are so good that you will want to make them whether it's the holiday season or not!
Here's another simple vegetable-based recipe to satisfy that craving for a crunchy or salty snack.
They're also paleo-friendly and great for people who find that they're having trouble getting in their recommended servings of veggies every day!
Nuts contain protein as well as plenty of healthy fats, making them super valuable additions to a diet when you're trying to hit your macros.
Unfortunately, not all store-bought packages of mixed nuts are keto-friendly.
This homemade recipe takes care of the problem for you. As an added plus, they're much more affordable than store-bought.
You can buy nuts in bulk and mix up a large batch of roasted nuts for on-the-go, cost-effective snacking.
These no-bake keto peanut butter energy balls are a healthy and delicious snack to keep you satisfied throughout the day.
You will only need 3 ingredients for this recipe.
Keto pumpkin spice chocolate chip cookies are a great dessert for fall or winter when you are craving something sweet.
They are also perfect for making with friends and family.
Learn how to make Keto Cream Cheese Lemon Fat Bombs with a creamy filling, sweet and tangy lemon flavor, and a crunchy, crumbly crust.
These keto tortilla chips are a delicious alternative to traditional potato chips.
They're easy to make and perfect for parties, snacks, or anytime you're craving a salty snack.
The recipe is simple to follow and only takes about 15 minutes from start to finish.
These Bacon, Egg, and Cheese Sliders are a perfect keto snack.
They're also great for breakfast and include the best ingredients you'll need to start your day off right.
Keto parmesan spinach crackers are a low-carb snack made with almond flour, coconut flour, parmesan cheese, and fresh spinach.
The perfect keto crackers are crispy on the outside and cheesy on the inside.
Extremely easy to make and taste so good!
These 4-Seed Crispy Crackers are a healthy and tasty snack that is perfect for the keto diet.
Made with sunflower seeds, pumpkin seeds, flaxseed, and sesame seeds, they're loaded with healthy vitamins and nutrients.
They contain only 0.6g net carbs with 4.3g of healthy fats per serving, which makes them an excellent choice for anyone following a low-carb or ketogenic diet.
When you want to add a crunchy element to your keto diet, croutons are an excellent choice.
They make it easy to get extra goodness from a meal while keeping calories low.
This recipe for parmesan keto croutons will have you feeling like you're eating popcorn and crackers without having any of the carbs in those foods.
It's not only great for popping during a keto-friendly movie night but also as a side dish that goes great in salads and soups.
These Healthy Keto Pumpkin Bars are delicious and nutritious snack that is perfect for those following a keto lifestyle.
They are made with almond flour, flaked coconut, sliced almonds, and pumpkin puree. Each bar is packed with dietary fiber and healthy fats.
They're also very easy to make, requiring only 10 minutes of prep and 20 minutes of baking.
Keto lettuce wraps are an easy, tasty, low-carb snack you can make in minutes.
The perfect keto snack can serve as a light lunch or appetizer. It is basically a lettuce wrap with meat, cheese, or turkey and tomato slices.
This sweet, creamy Turmeric Keto Milkshake recipe is made with coconut cream, almond milk, and turmeric for a flavor that's like a dessert.
A delicious and nutritious snack you can make at home. It's easy to make, only takes minutes, and tastes incredible!
This Keto Kale Detox Smoothie recipe provides a healthy alternative to your favorite smoothie.
It's packed with delicious flavors and nutritious superfood kale. It's guilt-free and only takes a few minutes to prepare.
This Keto Peanut Butter Smoothie is an indulgent low carb smoothie made with peanut butter, cocoa powder, and Erythritol.
It's an easy snack that takes just 5 minutes to make and tastes great!
Learn how to make a keto chocolate avocado smoothie.
This healthy, low carb smoothie is full of healthy fats, protein, and potassium which can help you burn fat faster and feel great!
Watch the video below for 5 easy snacks anyone can make!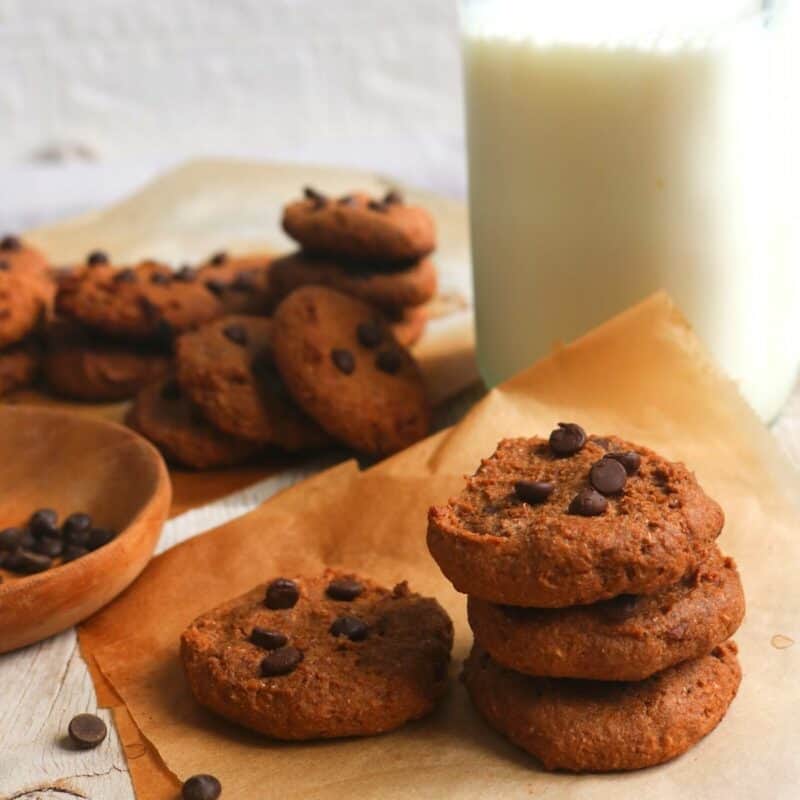 35 Best Keto Snacks
These keto snacks are delicious and won't make you feel like you're suffering on a diet. Enjoy filling, healthy and guilt-free snacks that are low carb.
Instructions
Pick your favorite snack recipe.

Grab the simple ingredients you'll need.

Prepare a healthy low carb snack in no time!