Homemade croutons are a necessity, don't you think? They make a salad more filling, add texture to creamy soups, they even make a really cool and unique casserole or quiche topping.
Plus you can make them in bulk and snack on them anytime you need something crunchy and salty to keep you going in between meals. The Parmesan Keto Croutons are incredibly low in carbs and bursting with flavor.
They're a great addition to your keto diet as well. This parmesan keto croutons recipe makes 10 servings of approximately 5 croutons. Each serving contains only 2.6 grams of net carbs!
Are Croutons Keto?
You may be asking yourself "Can I eat croutons on keto?" Traditional croutons are made with bread and contain a high number of carbs.
We make our parmesan croutons keto-friendly by using almond flour, psyllium husk and egg whites instead of bread. They still taste amazing and are low in net carbs with the added benefit of extra fiber.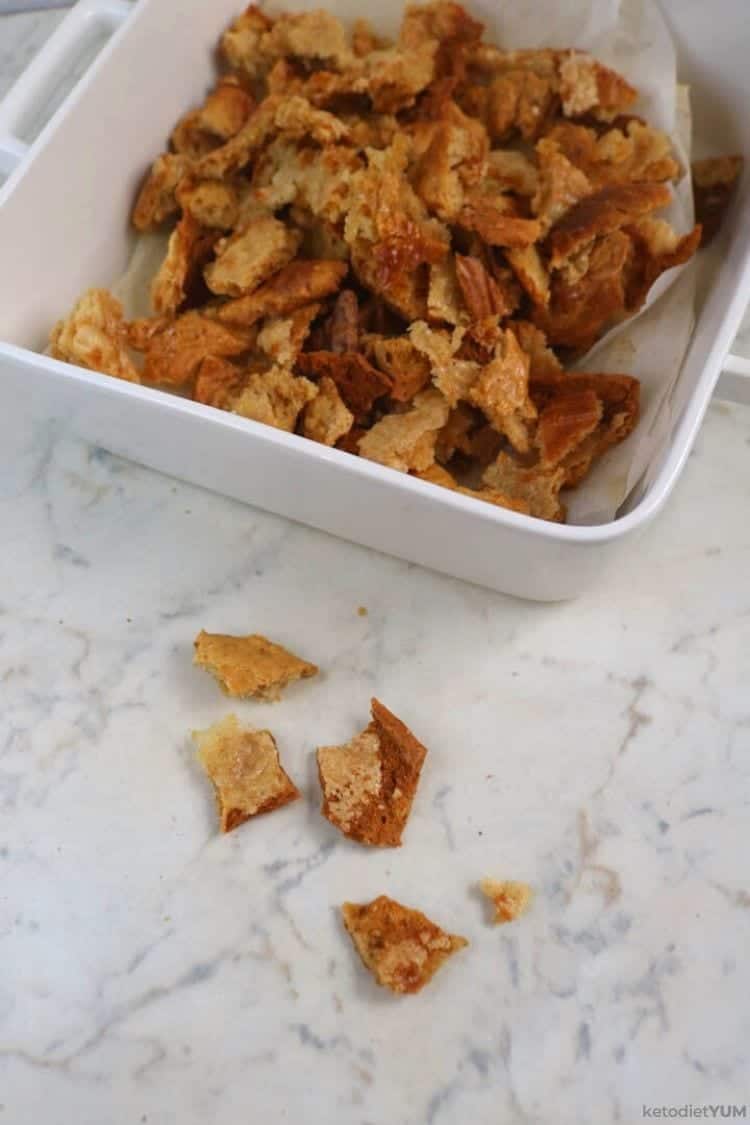 Parmesan Keto Croutons Ingredients
For our low-carb crouton recipe, you'll only need 8 ingredients:
Egg whites
Almond flour
Psyllium husk powder
Baking powder
White wine vinegar
Parmesan cheese
Butter
Salt
How To Make Parmesan Keto Croutons
To get started, preheat your oven to 350 degrees Fahrenheit and line a baking pan with parchment paper.
Grab a large mixing bowl and combine the almond flour, psyllium husk powder, baking powder and salt. Add the boiling water and vinegar while stirring until combined.
Whisk the egg whites lightly and then fold them into the mixture.
Transfer the mixture onto your lined baking pan and spread it out evenly with the back of a spoon.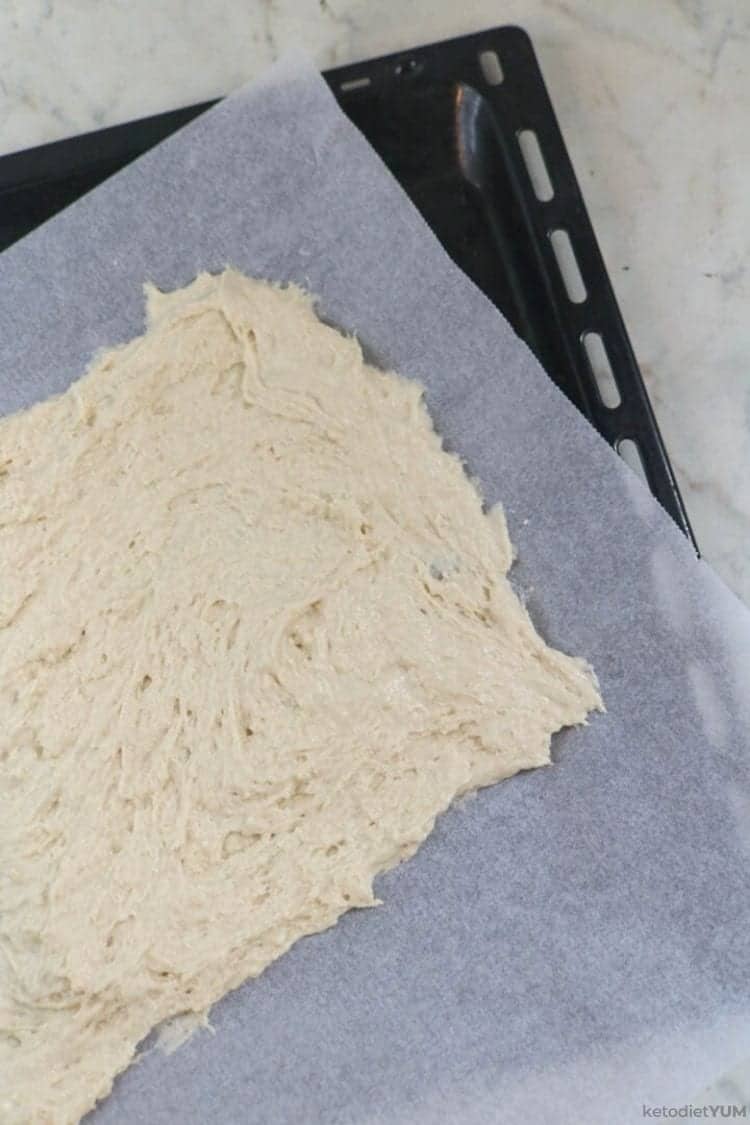 Now, transfer the baking pan into the oven and bake for around 40-minutes until golden brown.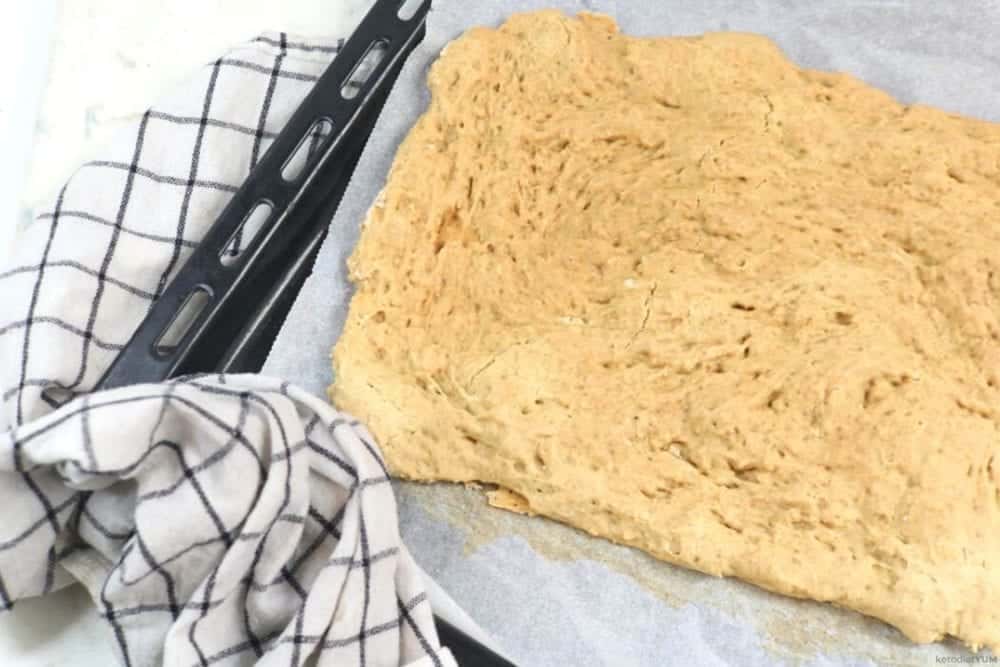 Once ready, use a knife to cut the dough lengthwise in half. Place it back on the baking pan with the cut side facing upward. Set your oven to grill and increase the temperature to 450 degrees Fahrenheit.
Make the cheesy topping by whisking together the grated parmesan cheese and butter.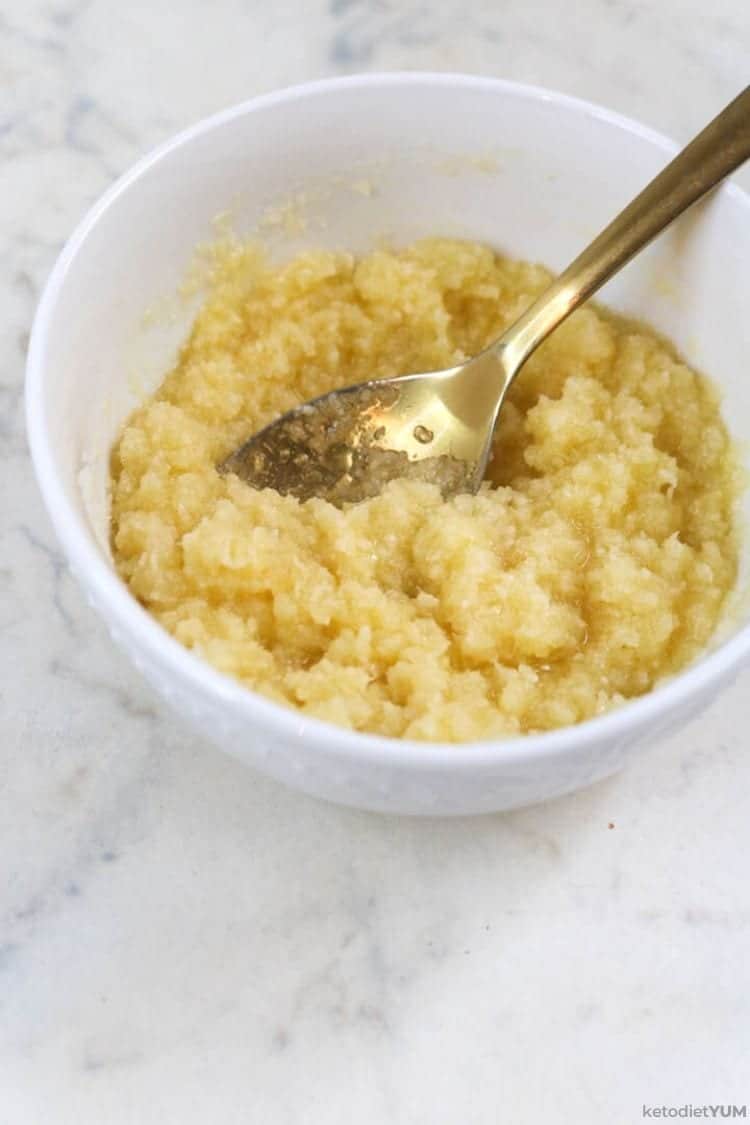 Brush the mixture on top of each piece of dough and then return to the oven to grill for around 5-minutes.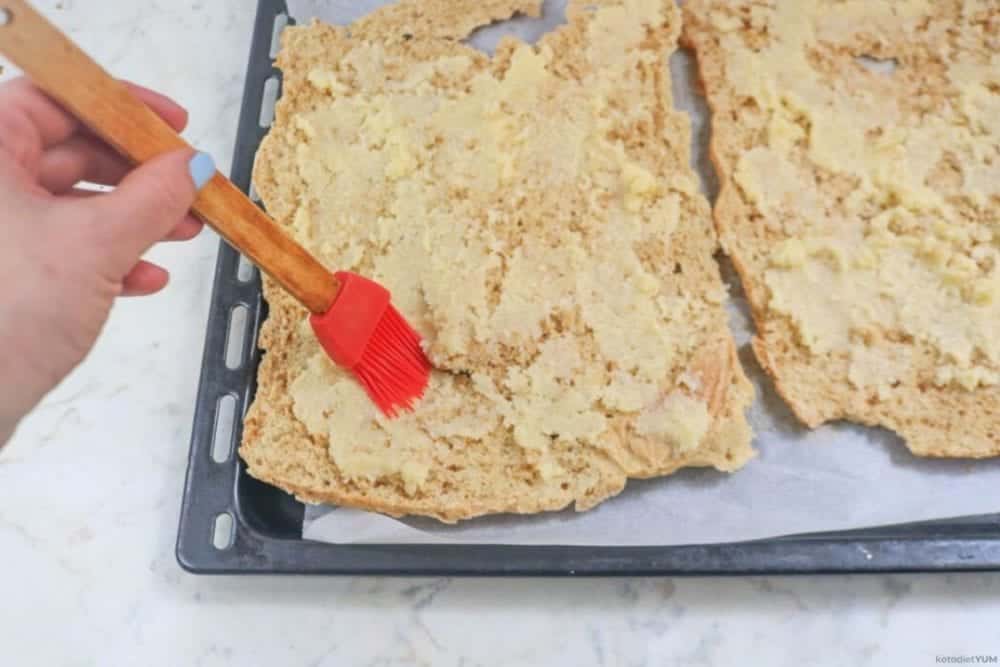 Allow to cool to room temperature and then break into small crouton pieces. Enjoy in your favorite creamy soup or salad (or just eat them plain!).