After some easy keto dinner ideas to help you stay in ketosis and lose weight?
We've put together 20 delicious keto-friendly dinner recipes that you'll be making again and again.
Spice up your weeknight dinners with these quick and easy keto recipes.
From thick and meaty stews, hearty and delicious casseroles, meatballs with zucchini noodles to cauliflower crust pizzas - you'll love these recipes so much!
1. Chicken Meatballs with Zoodles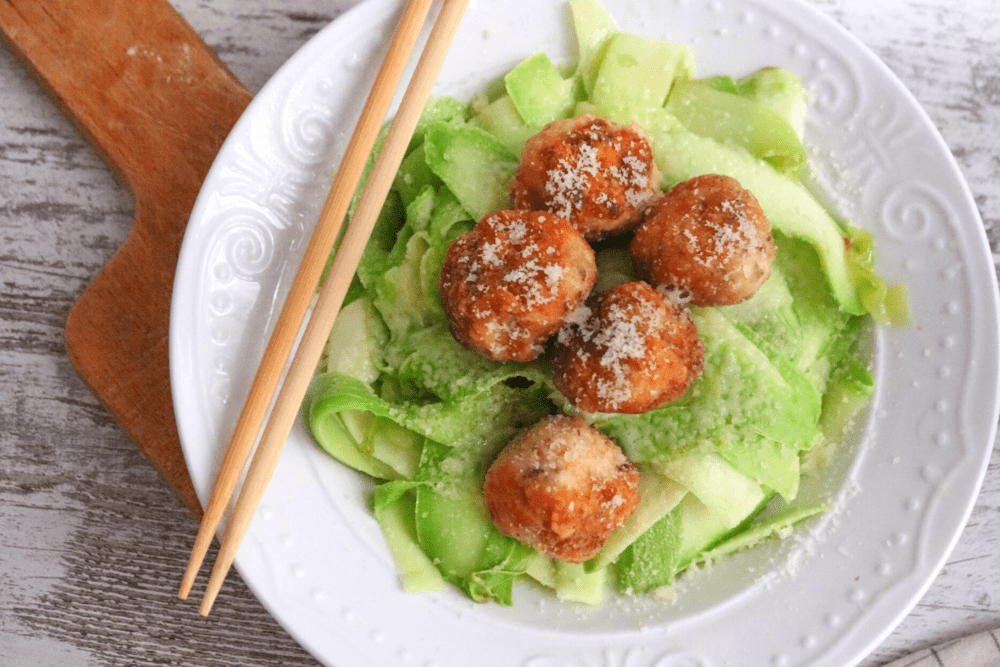 These chicken meatballs are inspired by the classic Mediterranean delicacy and accompanied by cheesy zoodles (zucchini noodles), all made from scratch in less than 30 minutes.
We made our own minced chicken meat but feel free to get store-bought minced chicken as long as it's not enriched with starch, potatoes or any type of carbs.
The whole family will be sure to love this unique chicken recipe.
Full recipe instructions
2. Beef Stroganoff with Mushrooms & Sour Cream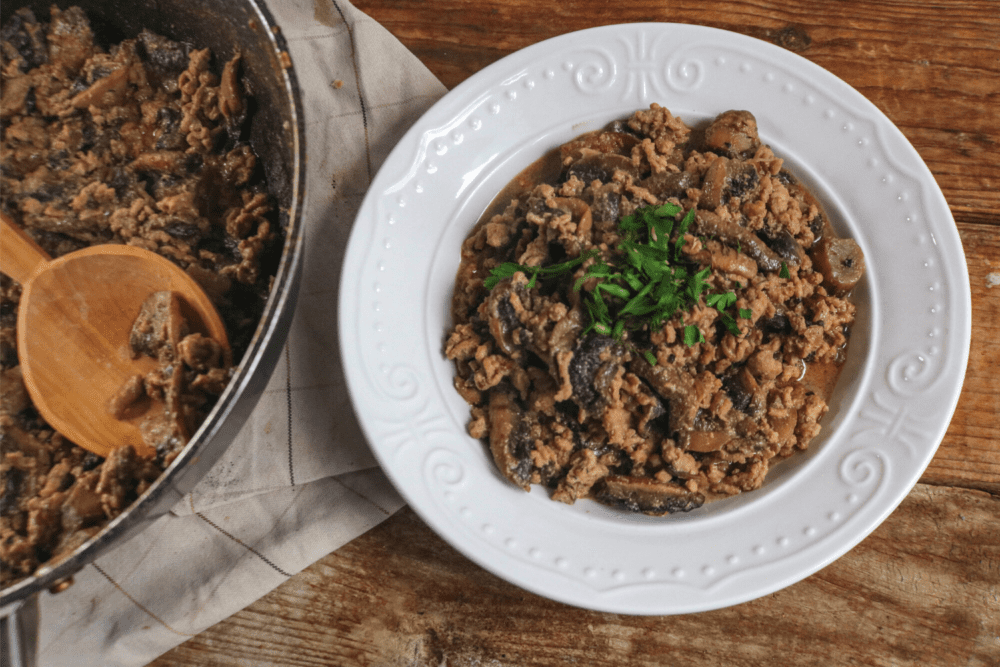 A Russian classic that has many popular worldwide recipes is now getting a keto upgrade.
Made with ground beef, cream cheese, sour cream and mushrooms, it's the epitome of comfort in a bowl and is a wonderful keto meal.
Perfect for cold, winterish days, served with a scoop of cauliflower rice or a piece of keto cloud bread, this recipe is easy to cook ahead and enjoy throughout the week.
Full recipe instructions
3. Keto Eggplant Casserole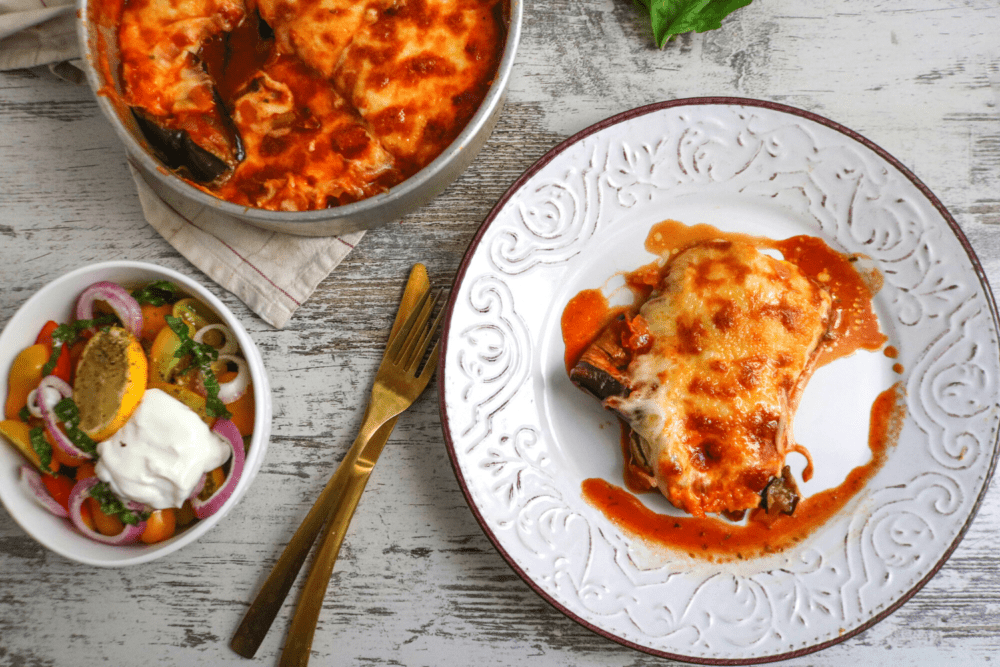 This hearty eggplant casserole is a delicious meatless meal that is one of my favorite keto dinners for any day of the week.
Combined with the delicious combination of eggplant, tomato sauce and crispy melted cheese – yum!
Full recipe instructions
4. Keto Cauliflower Pizza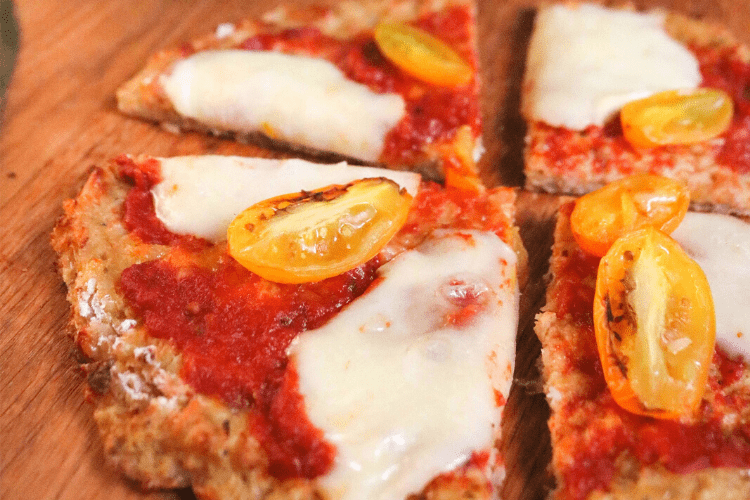 Combine with your favorite toppings for a healthy, versatile keto pizza that you'll make again and again.
Pizza lovers rejoice!
Pizza nights are back on, and guilt-free!
With only 6 grams of net carbs per portion, this cauliflower pizza will restore your faith in keto dinners and will be ready on the table on the table in less than 30 minutes.
Full recipe instructions
5. Keto Pad Thai (15 Minute Dinner)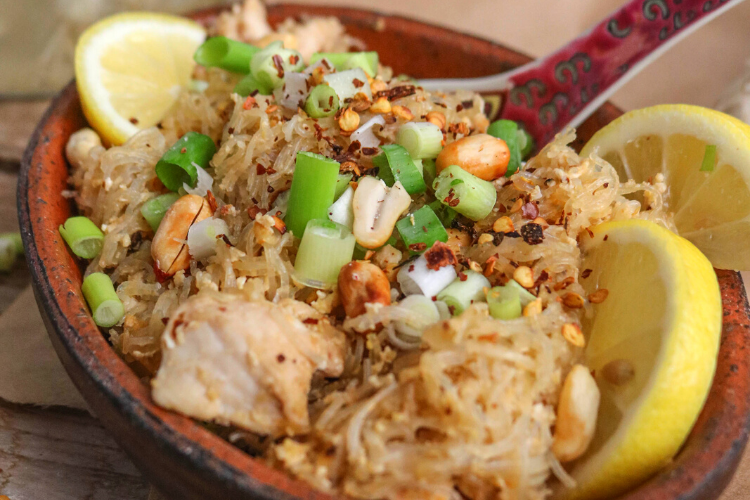 Looking for quick and easy dinner recipe ideas?
Our Keto Pad Thai recipe is a super-easy, super-healthy and super-tasty dinner recipe made with simple ingredients – made in just 15 minutes!
When you need something quick, nutritious, flavorful and very low in carbs, this is the recipe to make.
By swapping the rice noodles with shirataki noodles we keep the calories and the carbohydrates low so that we can splurge on healthy fats like sesame oil which adds a nutty aftertaste to the dish.
Full recipe instructions
6. Keto Zucchini Boats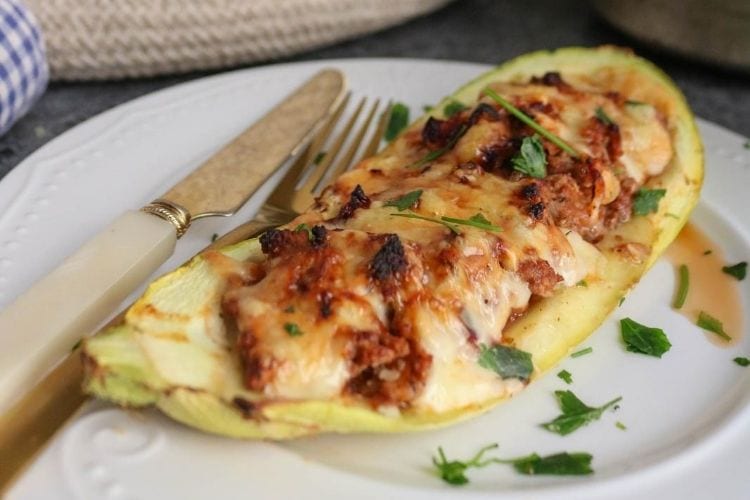 These super easy-to-make Healthy Keto Zucchini Boats topped with a golden layer of mozzarella cheese will become one of your favorite low carb dinner recipes!
Stuffed with minced beef, tomato sauce and a golden layer of mozzarella cheese, low in carbs but full of flavor!
Full recipe instructions
7. Keto Caprese Chicken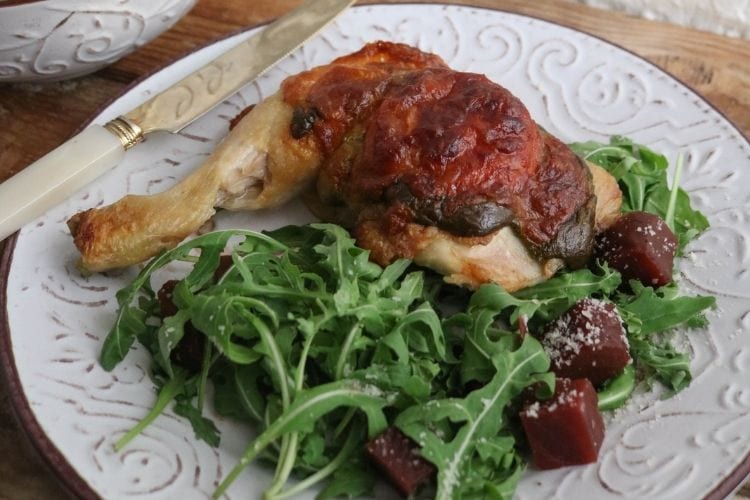 Keto Caprese Chicken cooked perfectly with juicy slices of tomato, sunflower seed infused basil pesto and golden melted mozzarella!
What makes this recipe so genius?
We took a salad and turned it into a casserole.
Keto recipes don't have to be hard and you are only 40 minutes away from the perfect chicken dinner inspired by the ultimate Italian classic: the Caprese salad.
Full recipe instructions
8. Keto Lemon and Garlic Salmon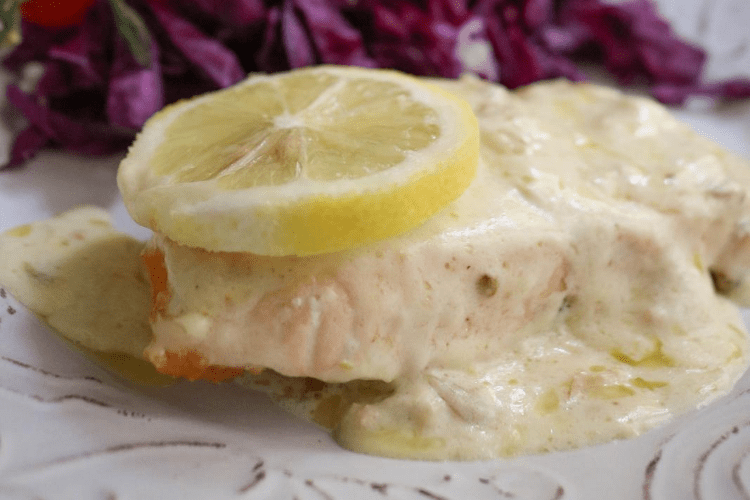 Perfectly cooked keto salmon recipe in a mouth-watering creamy lemon garlic sauce!
Salmon, butter, cream, lemon, garlic.
Can you think of a more beautiful combination?
You are going to fall in love with our Keto Lemon Garlic Salmon!
Full recipe instructions
9. Keto Cabbage Rolls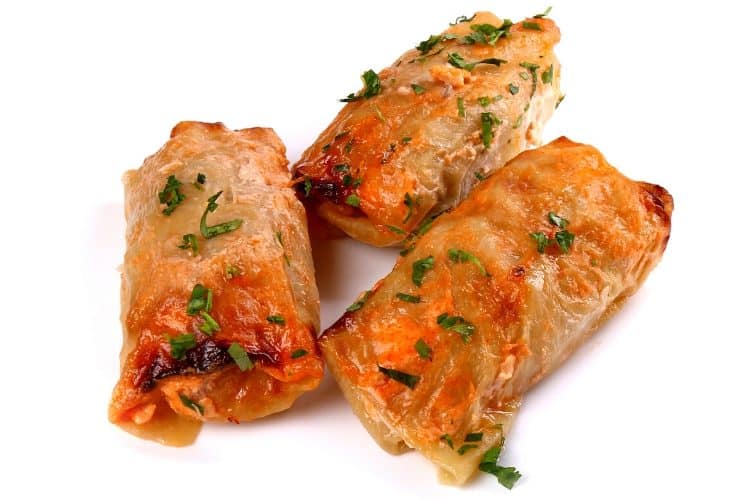 Ah, cabbage rolls.
They're some of the healthiest and tastiest foods you can make if you want to incorporate leafy green vegetables like cabbage in your diet naturally.
As a result, we've decided to share a high-quality keto cabbage roll recipe so you can keep up your natural vitamins and enjoy the stuffed delight of great-tasting cabbage rolls without consuming too many carbs.
The secret for this keto cabbage recipe is that we replace some of the ingredients with keto varieties, which naturally don't have too many carbs, and replace other ingredients outright with tasty alternatives.
Full recipe instructions
10. Easy Keto Beef Stew Recipe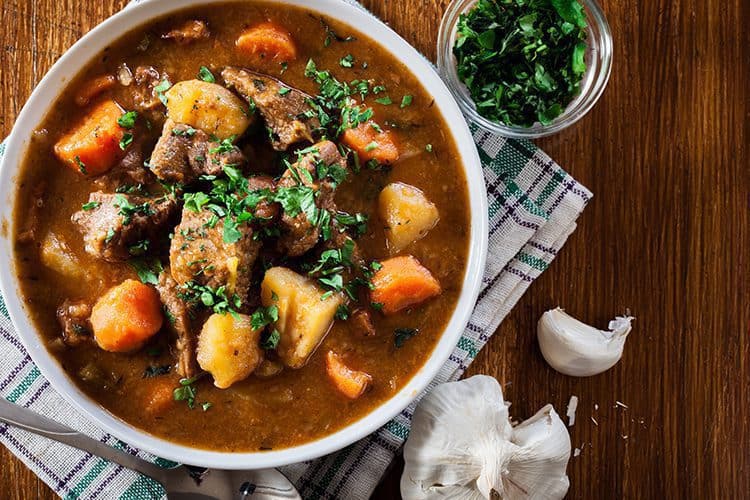 There's nothing quite as delicious as a beef stew, especially as the colder months draw in and your body craves something warming, filling and nutritious.
However, if you're on a Keto diet or any low-carb diet then finding the right Keto beef stew recipe isn't always easy.
We've got the perfect Keto beef stew recipe for you and your family that tastes so good, it's even better than regular beef casseroles, made with potato.
Full recipe instructions
11. Keto Chicken Zoodle Soup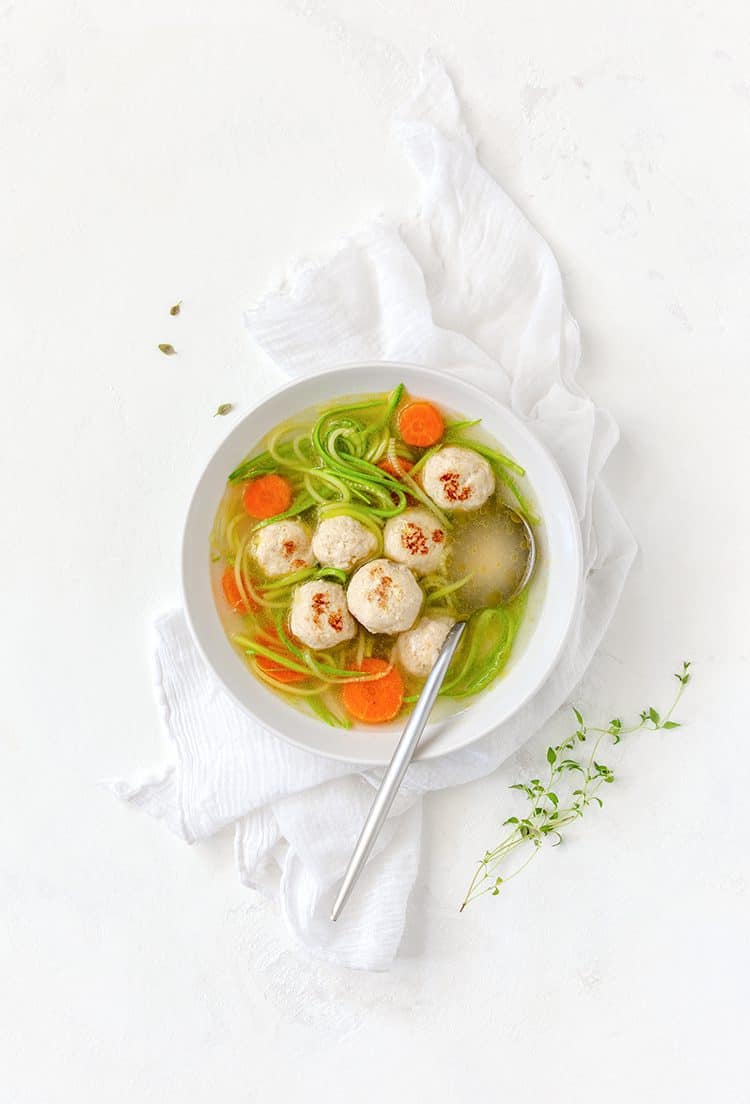 Looking for the comfort of chicken noodle soup without the carbs from noodles?
Try our chicken soup with zoodles or zucchini noodles.
Just because you're eating low carb doesn't mean you have to sacrifice delicious food and this hearty, healthy alternative comes together easily and is guaranteed to keep you satisfied.
Full recipe instructions
12. Keto Butter Burger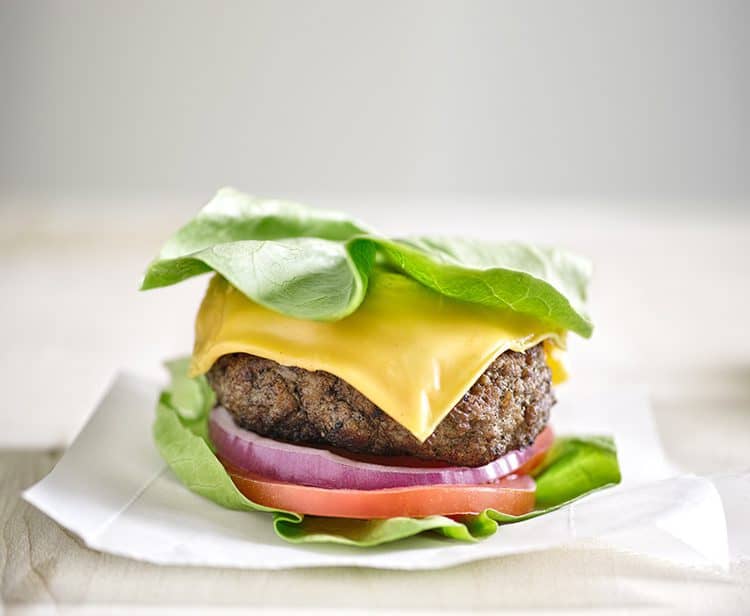 These super low-carb Keto Butter Burgers are the ultimate treat!
Super easy to make you can eat them any time of the day.
They're loaded with a savory flavor with the crispy burger patty and oozing cheese.
Full recipe instructions
13. Keto Deep Dish Pizza Quiche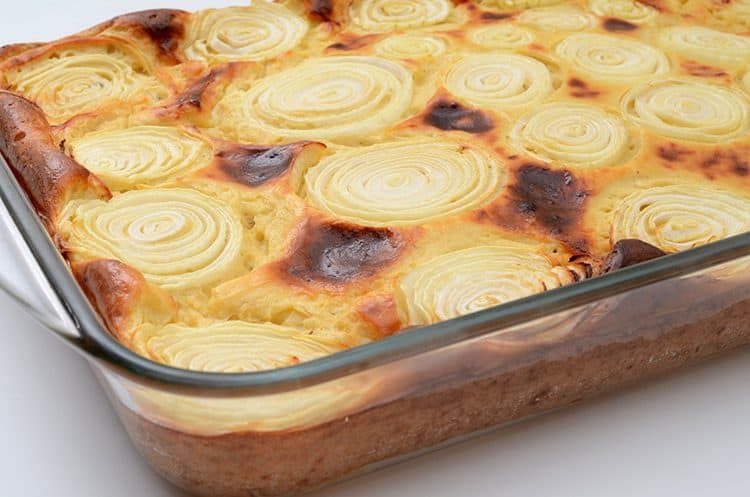 Looking for pizza recipes that are keto-friendly?
If you're on a low-carb diet and find yourself craving pizza look no further!
Our super low-carb deep dish pizza quiche is a great keto-friendly version of your classic deep dish pepperoni pizza and is a wonderful weeknight meal.
Full recipe instructions
14. Keto Chicken Quesadilla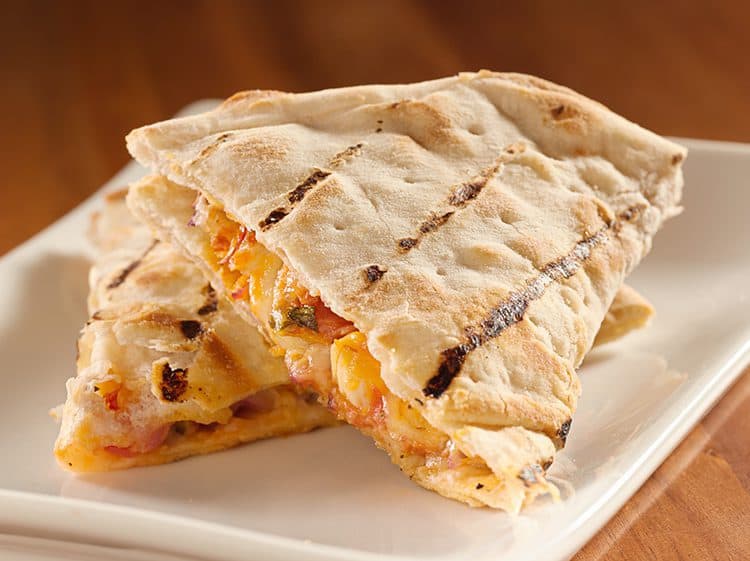 Oh my god!
This low-carb Keto Chicken Quesadilla is one of my new favorite dinners.
A creamy, delicious dinner you'll be sure to love!
Full recipe instructions
15. Keto Butternut Squash Pasta With Cheesy Tomato Sauce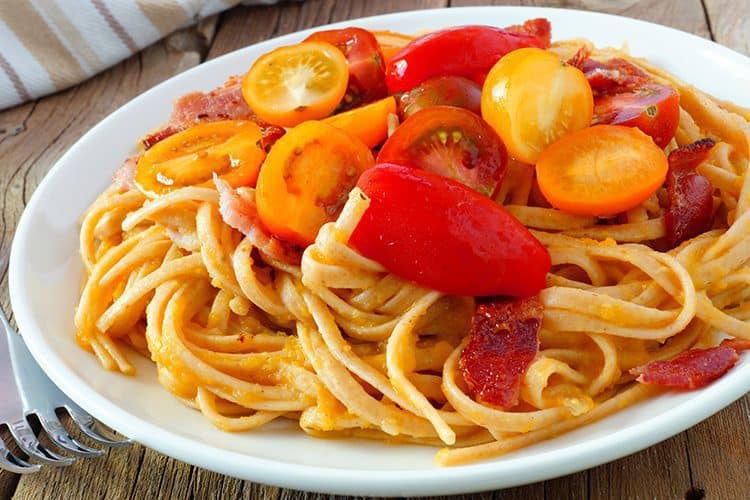 Craving pasta? Try our butternut squash pasta with cheesy tomato sauce that puts traditional pasta to shame!
Spiralized butternut squash noodles, fresh tomatoes, garlic and crispy streaky bacon topped with parmesan.
An excellent low-carb recipe for lunch or dinner.
Full recipe instructions
16. Keto Salmon With Lime Avocado Dressing
With only 5 ingredients our low carb salmon with lime and avocado dressing is not only a delicious dinner but is extremely healthy too — low in cholesterol and saturated fat.
Perfectly cooked salmon that melts in your mouth combined with the crunch of crispy skin all drizzled with a zesty lime and avocado dressing.
Full recipe instructions
17. Keto Chicken And Bacon Sausage Stir Fry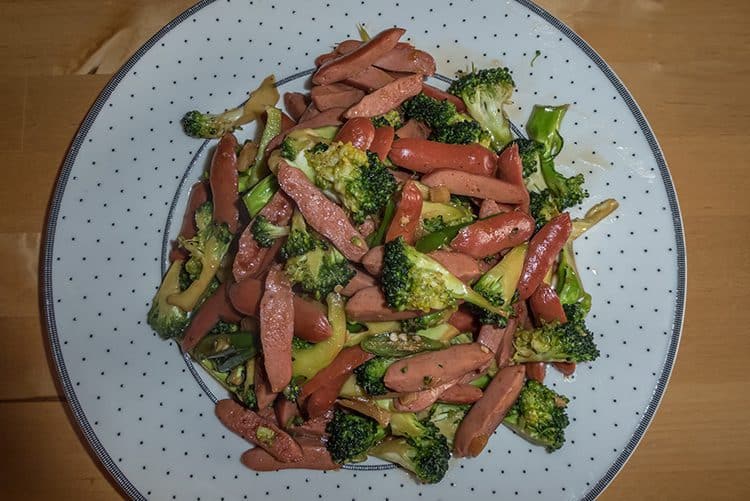 After a quick-and-easy low carb dinner? Our keto chicken and bacon sausage stir-fry is a must-try!
Not only is this recipe extremely fast to make, but it's also loaded with flavor and packed with nutrients.
Full recipe instructions
18. Chinese Beef Orange Stir-Fry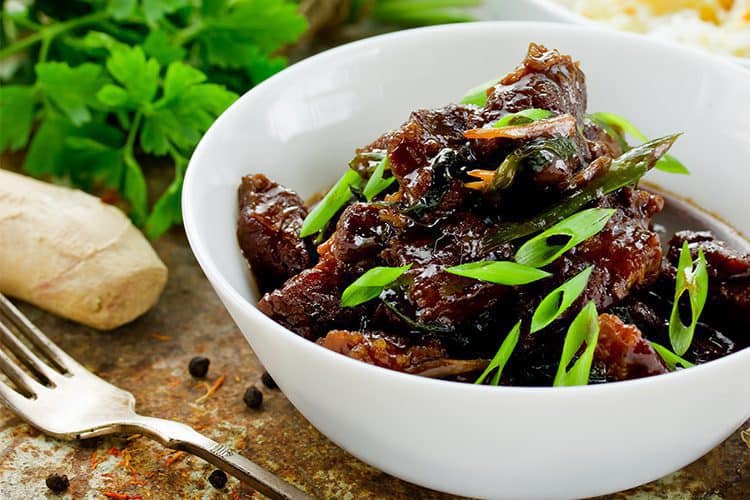 This Chinese beef stir-fry recipe is probably my favorite Keto recipe.
Perfectly browned slices of steak coated with a tasty, thick and sticky sauce, yum!
A sweet and savory flavor to die for – add an extra kick and sprinkle some red pepper flakes into the dish.
It's the perfect option if you're on the keto diet and are craving Chinese takeout.
Not only that, this recipe works for Atkins, diabetic, gluten-free, grain-free and dairy-free diets as well!
A low-carb Chinese food recipe that tastes absolutely amazing, there's no better meal. I promise you that.
Full recipe instructions
19. Keto Goat Cheese Frittata With Spinach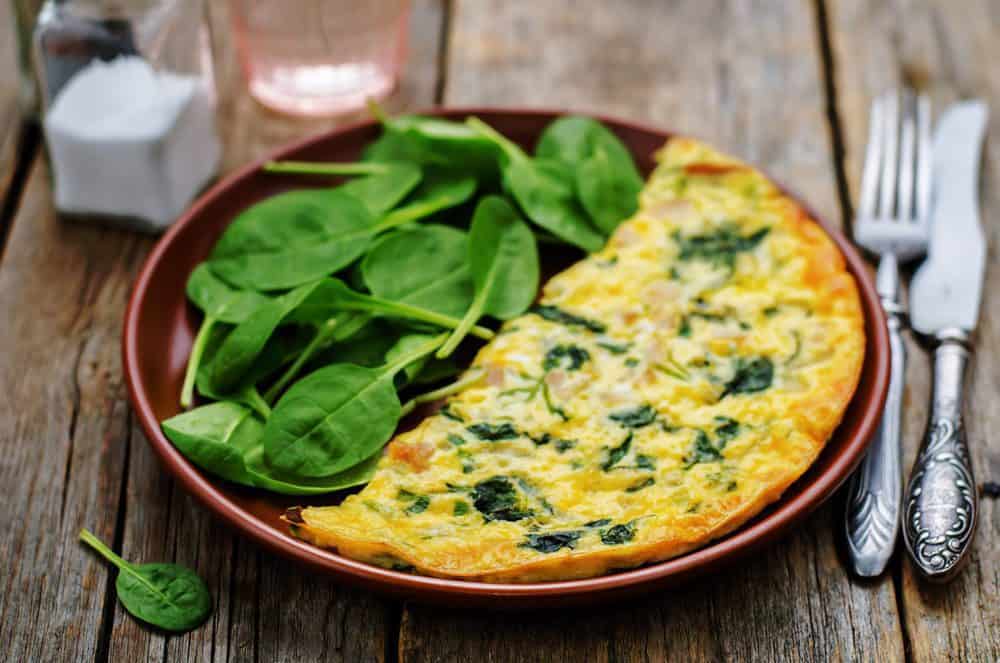 These Keto Goat Cheese and Spinach Frittatas are a super delicious option for any meal of the day.
Whether it's breakfast, lunch, dinner or a quick snack this easy recipe is a wonderful option.
Full recipe instructions
20. Easy Cheesy Keto Pork Casserole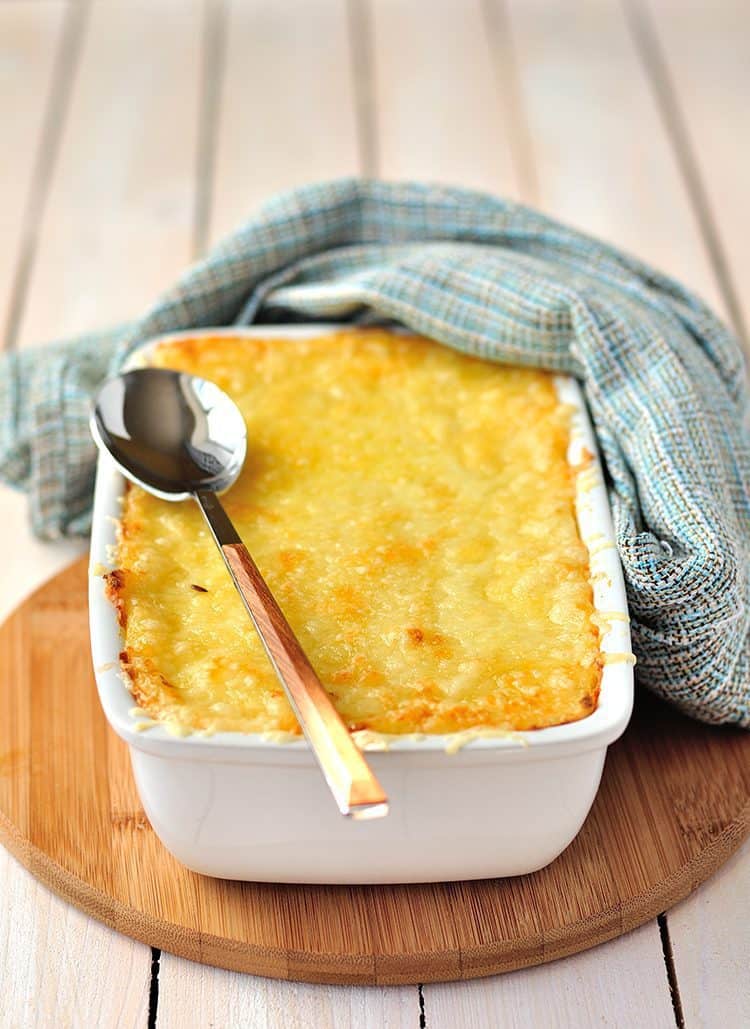 This cheesy keto pork casserole is easy to make and a go-to dinner recipe for anyone on a low-carb diet.
Creamy, cheesy and filled with juicy pork pieces it has just the right amount of cheese and meat.
Full recipe instructions
Other Keto Recipes
There you have it, our favorite dinner recipes that I'm sure you're going to love.
If you're looking for our other top-rated keto meals check out the following articles: