We are celebrating Chinese New Year with a delicious and keto-friendly Chinese Orange Beef! Thin slices of crispy beef with a tangy and sticky sauce. It's bursting with citrusy flavors and this is a recipe that will put the takeaway menus to rest that you can make in the comfort of your own kitchen.
Serve with a generous bowl of cauliflower rice on the side and feel free to recreate the same recipe with poultry, game or pork. Happy Year of the Ox!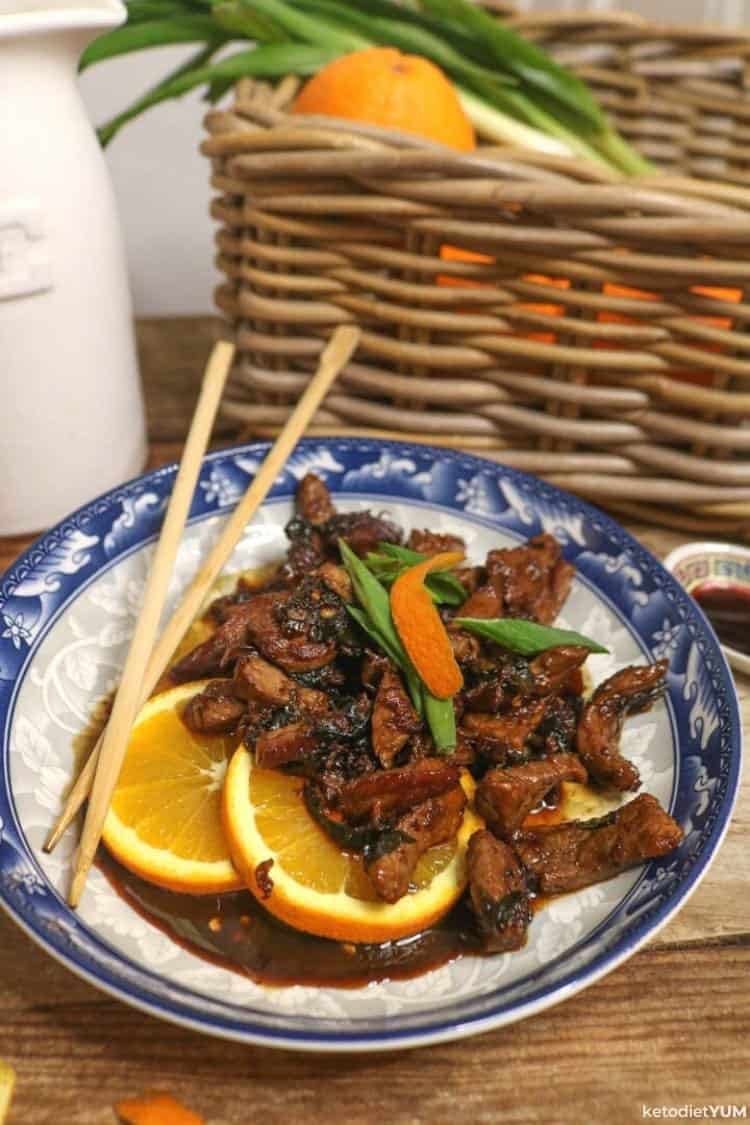 How to Make Crispy Orange Beef
The first step is to slice your beef into thin strips. The secret to making the most crispy beef is to place the slices between two paper towels and popping it in the freezer. This drys out the beef which makes it even more crispy when cooked.
Next, grab a small mixing bowl and whisk together your soy sauce, rice vinegar, water, Erythritol and chili flakes until well combined.
Take half your butter and sauté the beef strips over medium-high heat until golden brown. Do this in batches if you need to and make sure the strips don't touch each other. Once you've finished with the beef, wipe the pan and then heat the remaining butter.
Now, sauté half of the green onions, the orange zest and grated ginger for 5 minutes. Add the garlic and xanthan gum then stir to combine. Add the rice vinegar and soy sauce mixture and allow to simmer until it reaches a glossy and thick consistency.
Finally, throw in the beef strips and stir them until evenly coated with the mixture. Serve hot garnished with the remaining green onions and orange slices.