This sugar free Paloma cocktail is one of my all-time favorite cocktails when the weather gets warmer. Maybe it's the gorgeous, pastel shade of pink and the sparkles, or perhaps the refreshing and addictive, slightly sweet and fruity taste. This is a low carb, keto-friendly version, and it takes only 5 minutes with 3 ingredients. I prefer mine "On the Rocks," but feel free to add ice to the shaker, shake for a few minutes, and then strain into your glass if you prefer yours chilled instead.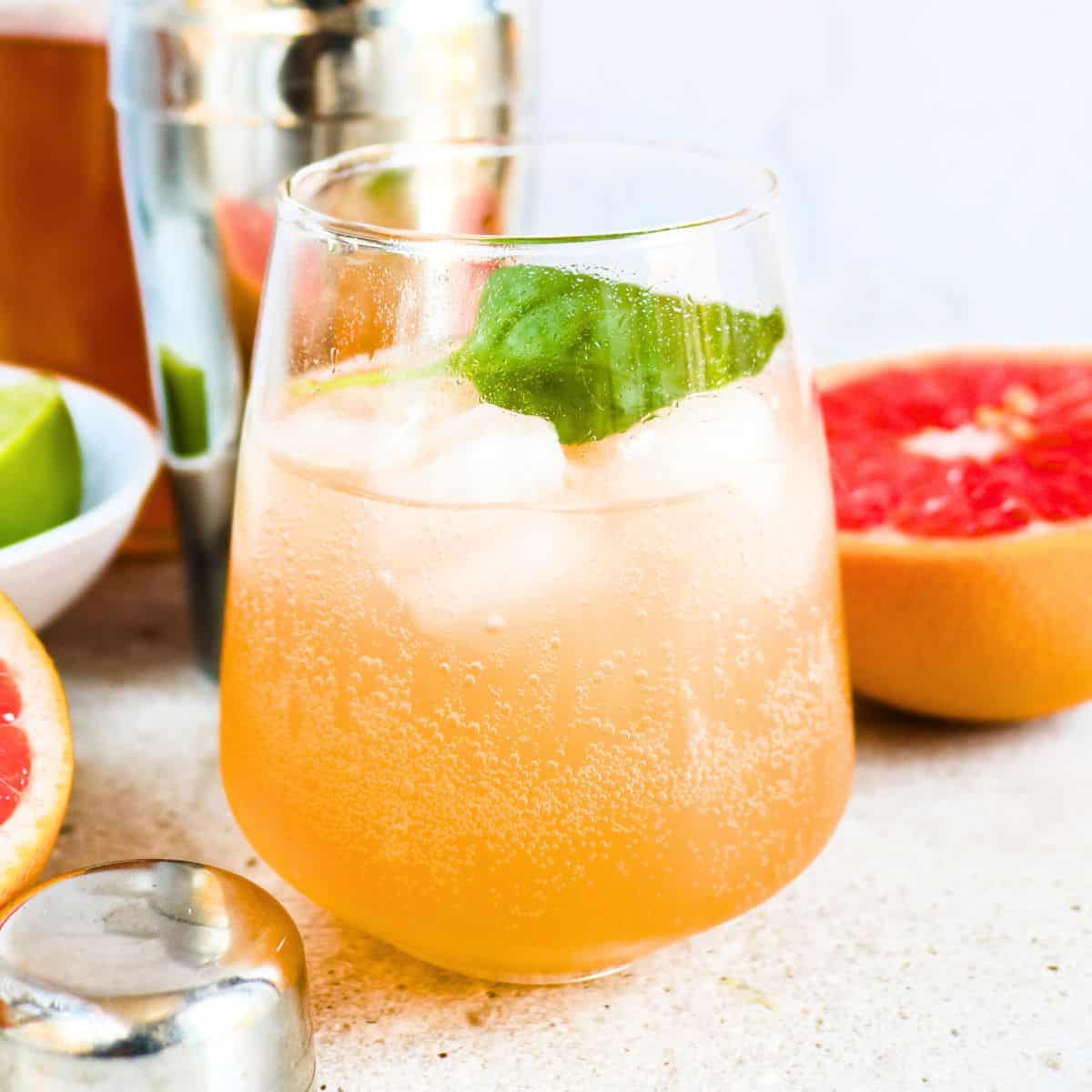 Table of Contents
The tartness of a keto Paloma cocktail is a vibrant addition to any evening. Grapefruit soda brings fruitiness, while lime juice cuts through with a sourness that truly awakens the taste buds. Pastel pinks and light bubbles make this cocktail a delight for late summer nights with friends.
Our keto version of Paloma cocktail is less sweet than the traditional recipe, but this means the citrus notes can truly shine. I like thinly slicing fresh grapefruit as a garnish and adding an optional sprig of rosemary to infuse the cocktail with a soft earthiness. Paloma cocktails call for tequila, which alone has a bold, punchy flavor, but it becomes far more palatable when partnered with grapefruit soda and lime juice.
Taking only 5 minutes to create, this keto Paloma cocktail recipe is a breeze. Ideally, it's best to use a cocktail shaker to combine the ingredients, but a jar with a lid will suffice if you don't have a shaker to hand. Once everything has been shaken up, you can enjoy a cold glass of bubbly, pink deliciousness and float away to a sandy Mexican beach!
Paloma Cocktail Ingredients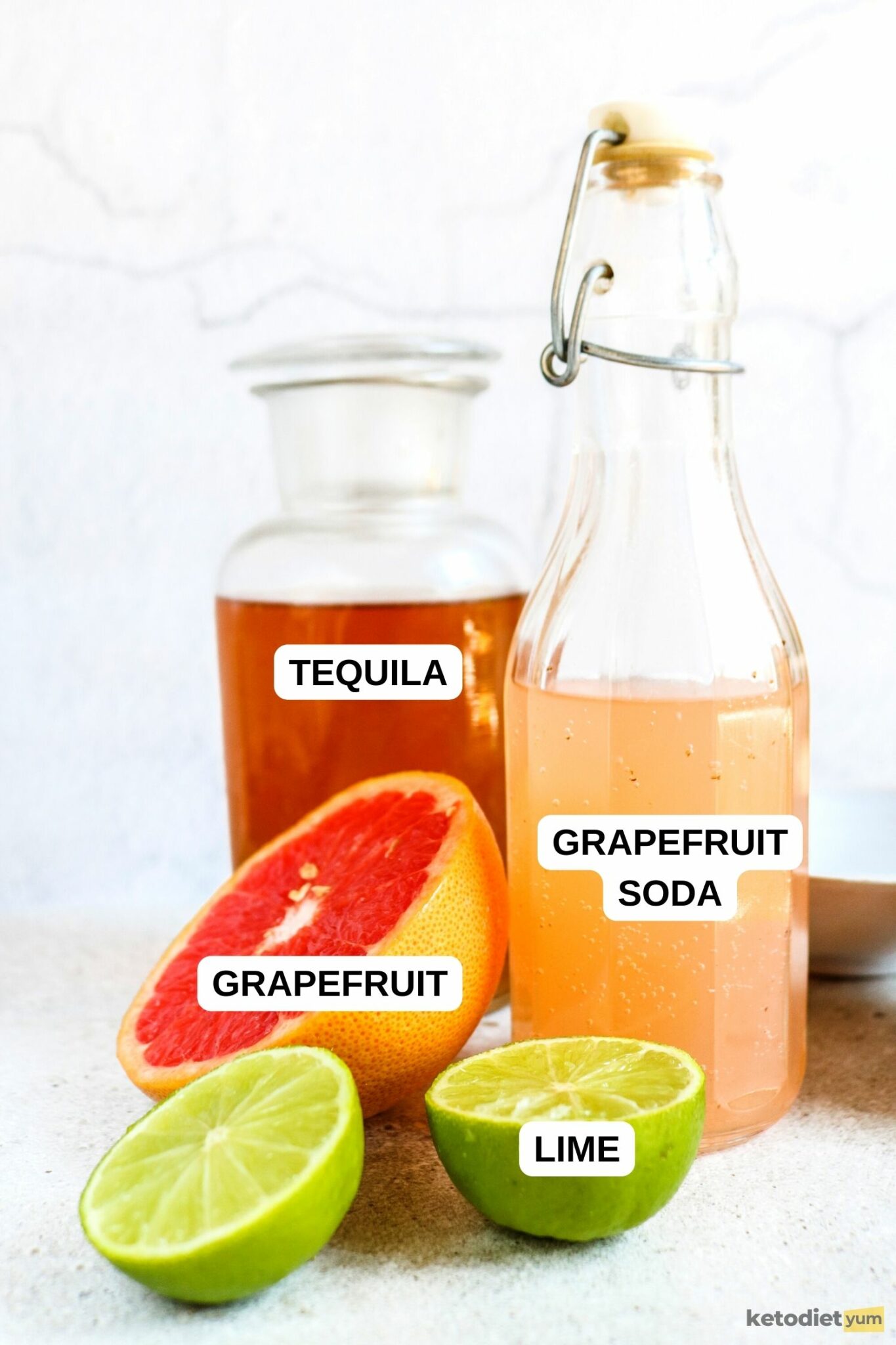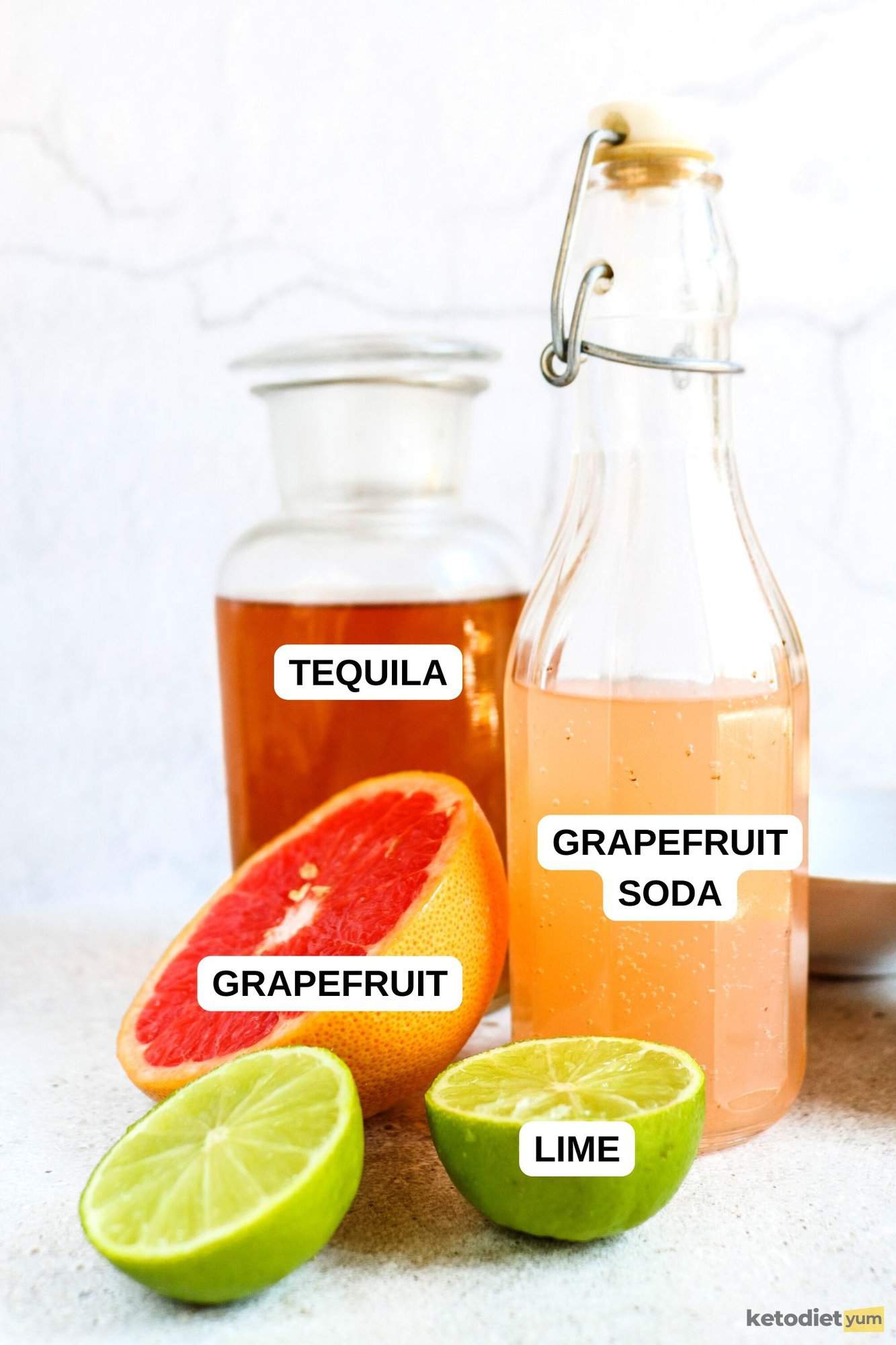 Grapefruit Soda: Unsweetened grapefruit soda is the best kind to use for our keto-friendly Paloma cocktail, as it keeps the overall carbs to a minimum. The grapefruit soda can be substituted for freshly squeezed grapefruit juice and soda water if you don't have any flavored soda to hand.
Tequila: Although tequila is often recognized as a throat-burner, in our Paloma, it's smooth and warm, thanks to subtle notes of cinnamon and spices. Using unflavored, high-quality tequila is essential for a Paloma, as other flavors may not work well with citrus and might contain added sugar, too.
Lime Juice: Both lemon and lime juice can add zestiness to any recipe, and lime is the perfect addition to a Paloma. With a sharp edge, lime juice brings balance to the cocktail, and since only a tablespoon is needed, the flavor isn't bold enough to push any other ingredients into the background.
Ice: Cocktails are best enjoyed shaken with ice or poured over ice into your favorite glass. Serving a keto Paloma cocktail cold makes this treat crisp and refreshing, which is exactly what's needed on a warm summer's evening.
Grapefruit Slices: Garnishing the Paloma with grapefruit slices isn't a must, but it does make the cocktail look divine, especially when matched with the ruby-red grapefruit flesh. Once you've thinly sliced the grapefruit pieces, cut halfway into the center so you can place the grapefruit on the edge of a cocktail glass.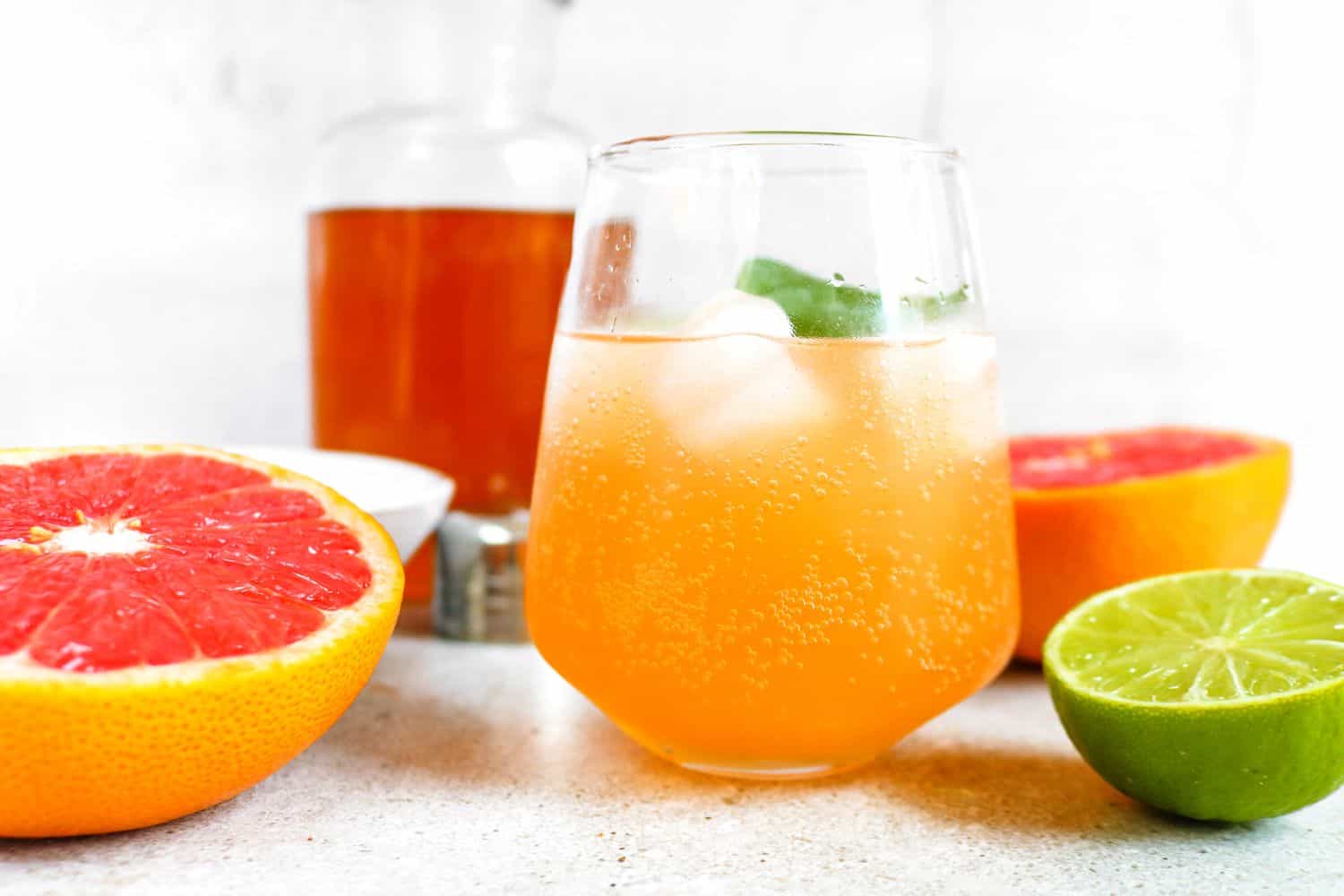 How To Make Keto Paloma Cocktail
Making our keto Paloma cocktail is the work of mere minutes. All that's needed are a handful of ingredients and a jar or shaker to combine them all! For those who prefer to avoid their drinks 'on the rocks,' simply strain the cocktail and serve chilled instead. I find there's no better way to end a long day than to catch the sunset with a Paloma in my hand.
Step one: Take a shaker or jar with a sealable lid and mix the lime and tequila. This can then be poured evenly between two glasses loaded with ice.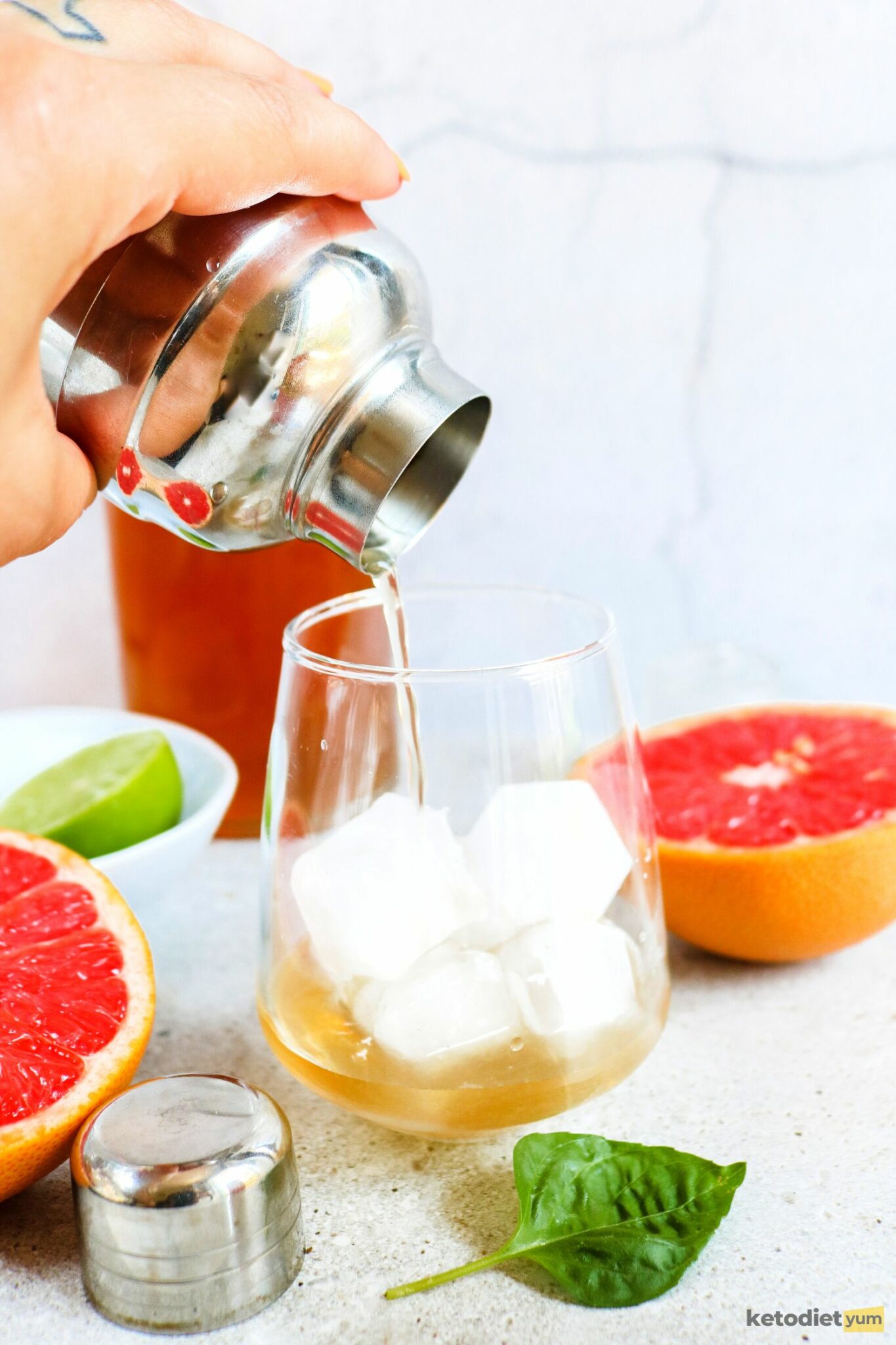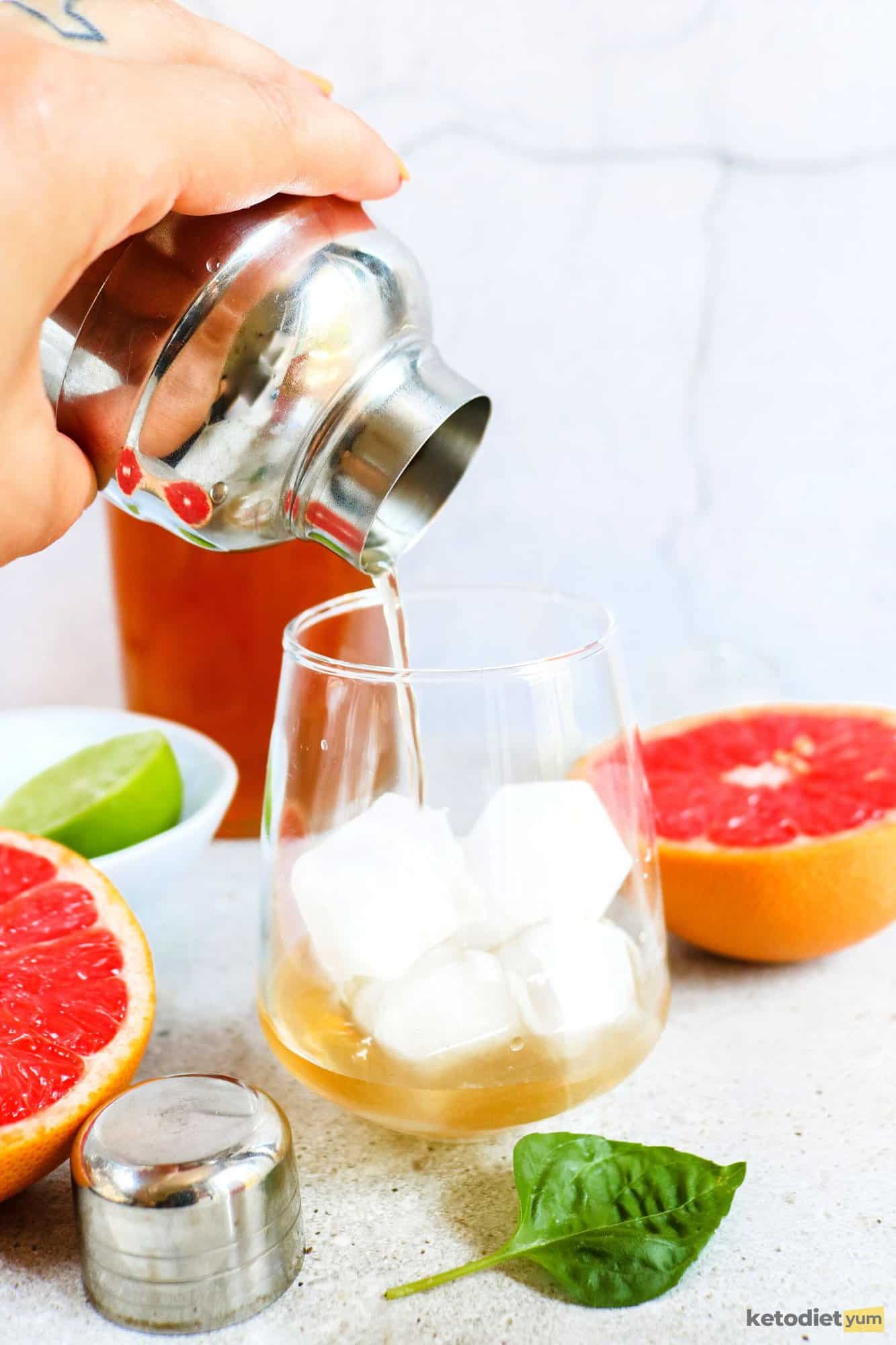 Step two: Fill the rest of the glasses with sugar-free grapefruit soda and place a thin slice of fresh grapefruit on the rim. Enjoy!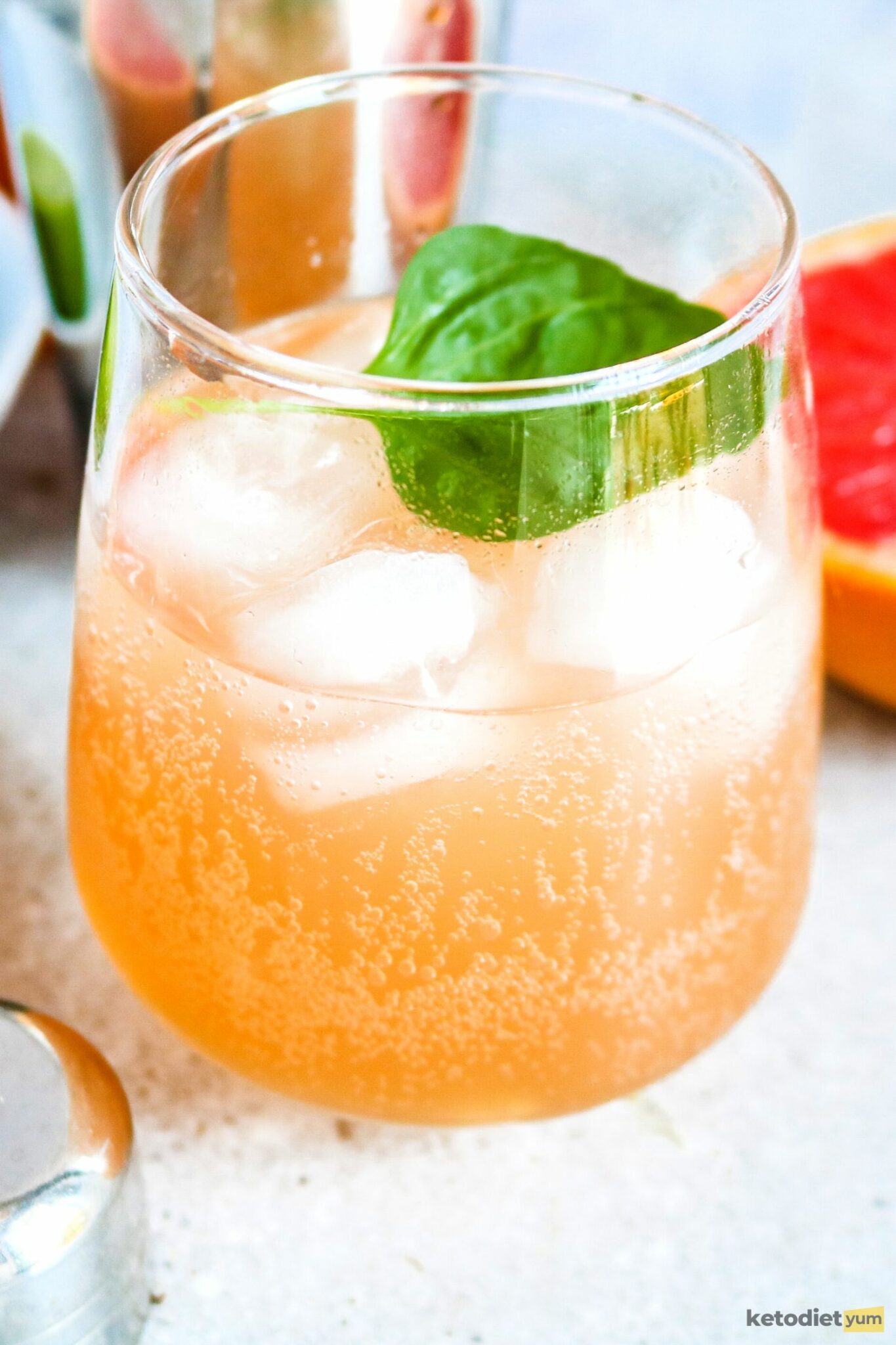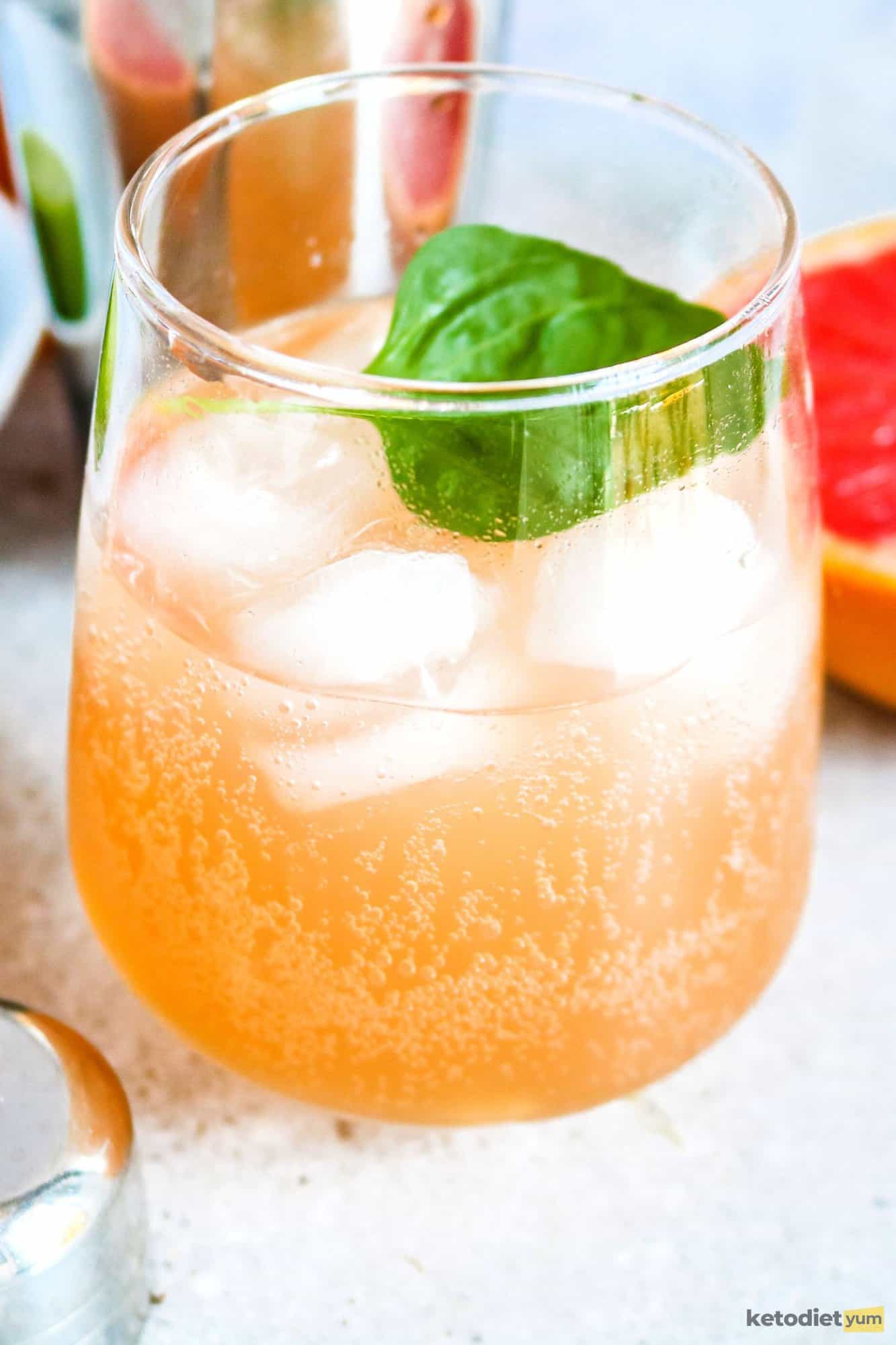 Tips And Variations
Use Quality Tequila: Saving money and opting for cost-effective products is a no-brainer, but sometimes, opting for the high-quality option is worth it. Tequila is the ingredient that gives a Paloma cocktail a warm, slightly spicy edge, and good quality tequila makes all the difference in the final result.
Chili-lime Glass Rim: To bring some fun heat to a Paloma, take a cocktail glass and dip the rim first in lime juice and then in some chili powder. This intensifies the spiciness of the Paloma but also helps bring out the sourness of the lime juice.
Sugar-Free Syrup Variation: A typical Paloma cocktail recipe can be laden with sugar, which is why our keto version contains none! If you prefer sweeter cocktails, add a little keto-friendly, low-carb simple syrup into the shaker with the lime juice and tequila. This will bring a light, sugary sweetness without any of the carbohydrates!
Frequently Asked Questions
How Many Carbs Are In A Keto Paloma?
Our keto Paloma cocktail recipe contains 0.9g of total carbohydrates per serving. This is far less than a traditional Paloma recipe, and by omitting sugar and syrup, it's easy to make a keto-friendly version.
Can You Make A Keto Paloma Mocktail?
Making a keto paloma mocktail is possible either by not including any tequila or by using a low-carb, alcohol-free tequila. Once poured into a glass, spritz the juice of a fresh grapefruit segment over the Paloma mocktail for an additional hit of citrus.
What Alcohol Can Be Substituted In A Paloma?
The vanilla and caramel notes of bourbon make it an excellent alcohol replacement for tequila in a paloma cocktail. Rather than mixing tequila and lime juice in a shaker, use bourbon and lime instead. The result is a blend of citrus and honey flavors that can be enjoyed thoroughly over ice with a loved one or alone!
Sugar Free Paloma Cocktail (Low Carb)
This sugar free Paloma cocktail is one of my all-time favorite cocktails when the weather gets warmer.
Pin It
Print
Ingredients
1

11 oz can

Sugar-free Grapefruit Soda

(I used Schweppes)

4

oz

Tequila

1

tablespoon

Lime Juice

1

cup

Ice

Grapefruit Slices

to garnish (optional)
Instructions
Mix the tequila with the lime juice in a shaker or jar.

Fill two cocktail glasses with ice and pour the tequila and lime juice over the ice.

Divide the sugar-free grapefruit soda into the glasses and serve ice-cold, optionally garnished with grapefruit slices.
Last Step: Leave A Rating!
Share your recipe by tagging @keto.diet.yum with hashtag #ketodietyum on Instagram - everyone would love to see it!
Nutrition
Serving:
1
Paloma cocktail (2 per recipe)
Calories:
131
kcal
Carbohydrates:
0.9
g
Sodium:
70
mg
Potassium:
26.4
mg
Sugar:
0.1
g
Vitamin A:
0.2
IU
Vitamin C:
2.3
mg
Calcium:
1.1
mg
Net Carbs:
0.9
g