When it comes to alcohol on the keto diet most people think that it's completely off-limits. Actually, drinking alcohol is possible and there are a number of alcoholic beverages that contain little to zero carbs!
Feeling sad that alcoholic drinks like cocktails are not part of the package when it comes to a Keto diet?
Fear not, whilst you may assume that cocktails will not be permitted on a low carb diet, the opposite is true.
This means that you do not have to forgo those happy hour drinks and vibes! Remember these carry their own health benefits- social interactions are proven to increase wellbeing.
Whilst alcoholic drinks may not have a great rep for their health-giving properties, keto friendly cocktails are a little different. They can include the addition of many antioxidant-rich, beneficial ingredients, providing another health boost.
Enjoyed in moderation, a low carb cocktail can provide you with an indulgent experience without any rule-breaking. Here are our 10 best keto cocktails you can drink and still lose weight.
Keto Cocktails
So, what are the rules when it comes to keto cocktail consumption?
Firstly, the type of alcohol is key.
As you may already know, modern keto diets include a maximum of 30g daily net carb allowance. We definitely do not want to blow that all on a cocktail, however delicious!
Luckily, there are some low carb options that fit the bill.
In particular, the 'hard liquor' options such as vodka, rum and gin have 0 grams of carbs. This makes them an ideal option, providing that you mix them with keto appropriate ingredients and mixers.
What to avoid…
Unfortunately, a lot of pre-mixed drinks options do not align with keto principles. They are often laden with various sweet syrups and sugars. Mixed drinks are usually a no-go on the keto diet because of the extra sugars.
Similarly, whether or not your drink is truly a low carb cocktail also hinges on the mixer and added ingredients.
This means that most cola's, sodas and juices are ruled out due to their high carb content.
The advantage of this is that you get to be more creative with your concoctions. You are also more likely to have a nutritionally superior drink too.
Here are our favorite keto cocktail recipes from around the web!
1. Avocado Keto Margarita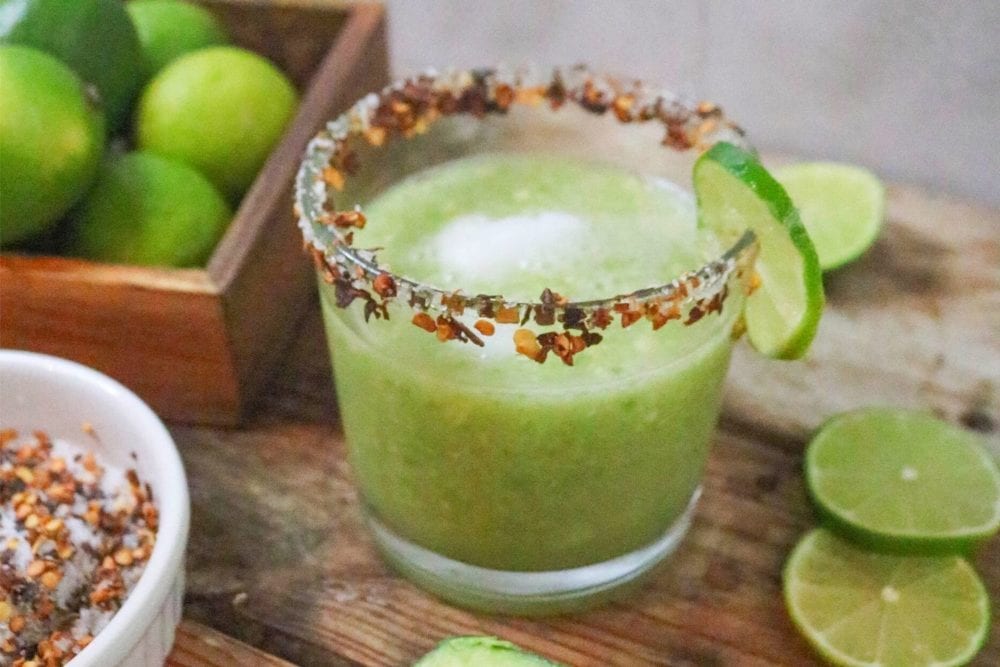 The perfect guilt-free keto margarita! Made special (and healthy) with avocado and chili lime salt for an extra kick.
Avocado adds heart-healthy monosaturated fats and is loaded with nutrients. And guess what? Each glass contains only 1.75g net carbs! 
Make this Avocado Keto Margarita
2. Keto Va-Va-Voom Cocktail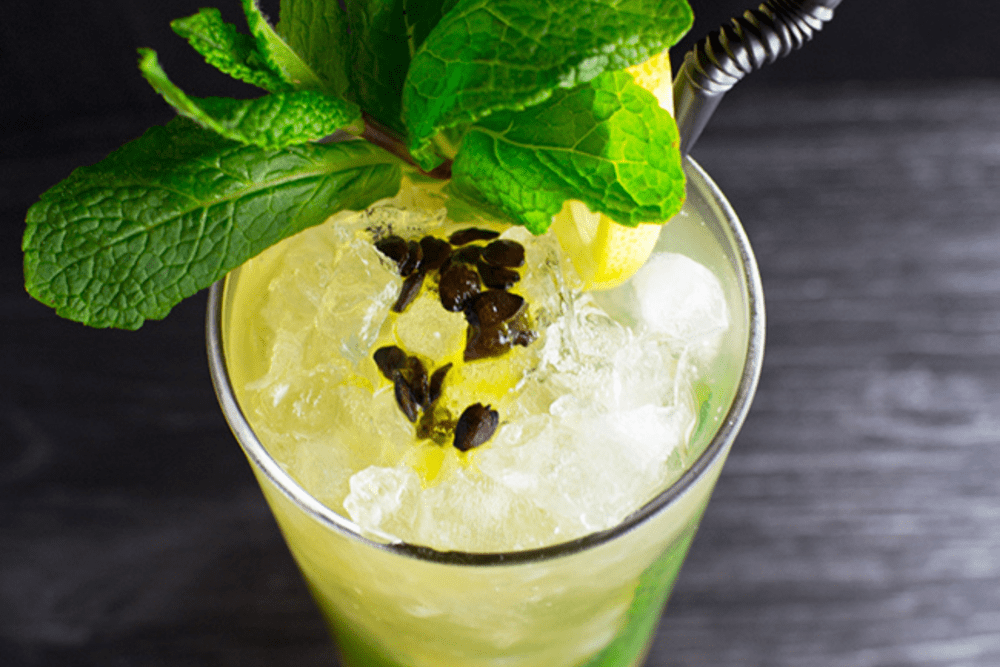 Looking for a refreshing summer cocktail that isn't loaded with carbs?
You'll absolutely love this quick and easy Va-Va-Voom Cocktail! The simple combination of vodka, mint, passion fruit and apple-flavored soda water makes this the perfect summertime alcoholic beverage.
Try the Va-Va-Voom Cocktail
3. Keto Bloody Mary Cocktail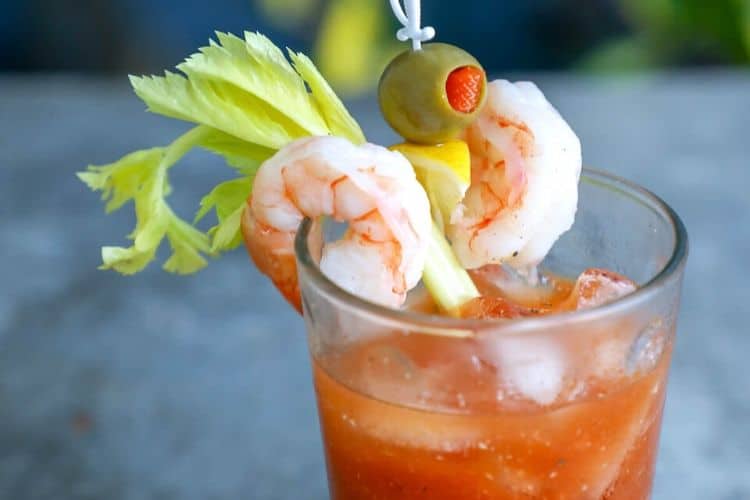 If you're a fan of alcoholic drinks you will know the classic Bloody Mary.
This love it or hate it tangy tomato base drink, is not only keto-friendly but also packs a nutritional punch! It contains lycopene-rich tomato and fresh vitamin c rich lemon kick.
This recipe will blow your mind! It has some simple modifications and has become a truly awesome keto cocktail that is low in net carbs. One of the best keto cocktails in my opinion!
Make this yummy cocktail at I Breathe I'm Hungry
4. Homemade Sugar-Free Keto Coffee Liqueur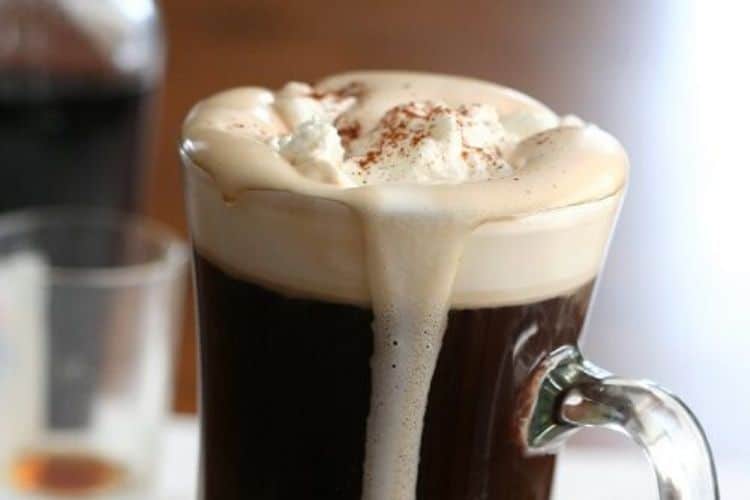 Coffee and alcohol go together like a match made in heaven, and this concoction is no exception! Coffee is antioxidant-rich and offers protection against a variety of chronic diseases including Alzheimer's.
This version is sugar-free, keto compliant, and just yum.
Get this fantastic cocktail at All Day I Dream About Food
5. Keto Compliant Cosmopolitan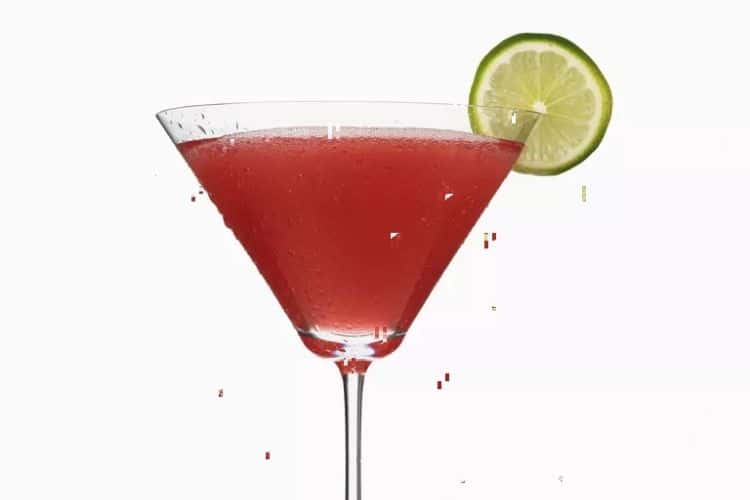 Alcoholic drinks like the standard cosmopolitan, as tasty as it can be, usually contains a substantial quantity of added sugar.
This one is made by combining zero carb vodka with pure no added sugar juice in small quantities. This makes a keto cocktail with only 1g net carbs. You can easily enjoy a glass (or two!) guilt-free. It tastes just as great as most other alcoholic mixed drinks too.
Make this classic vodka cocktail at Very Well Fit
6. Vanilla Latte Martini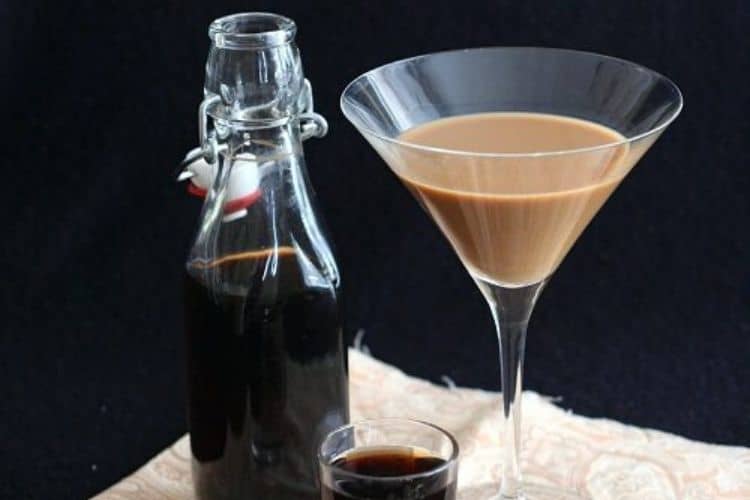 This indulgent option is excellent as a dessert, or just a stand-alone treat. It may not have as many health-giving properties as the other options, but we must enjoy life, and enjoy this one you will!
It is simple, with only three ingredients and only 3.6g net carbs per glass!
Make this delightful cocktail at All Day I Dream About Food
7. Keto Hot Buttered Rum Mix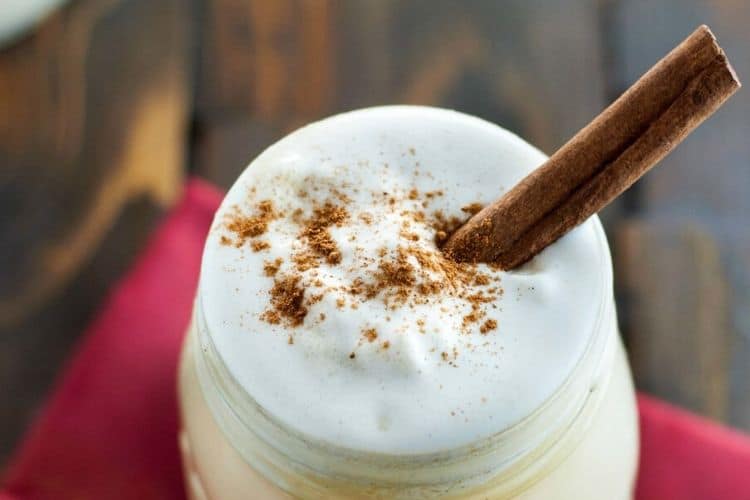 Something of a seasonal favorite, this cozy, warming blend combines spices, cream and vanilla for the ultimate comfort, without the carbs.
Get this cozy cocktail at Peace Love and Low Carb
8. Peach Long Island Iced Tea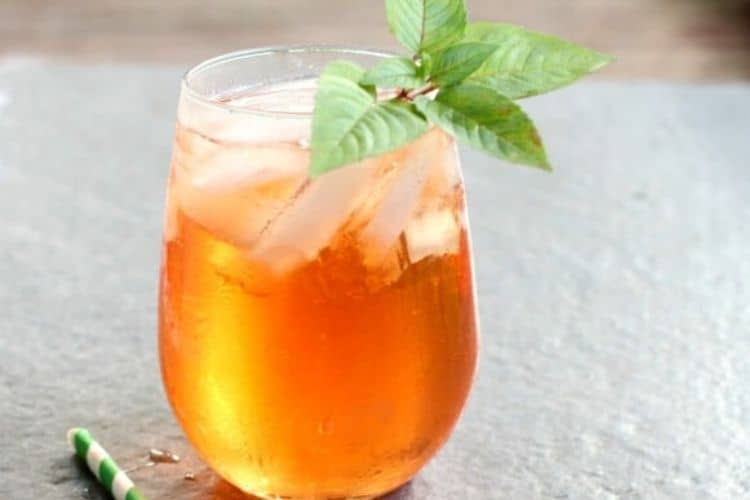 A Summery sip of sweet peach, without the sugar for your low carb ketogenic diet.
By combining vodka with peach schnapps, the overall carb intake is at 3 grams. This leaves plenty of space in your daily 30g allowance.
Make this pleasing cocktail at Lowcarb-ology
9. Low Carb Red Sangria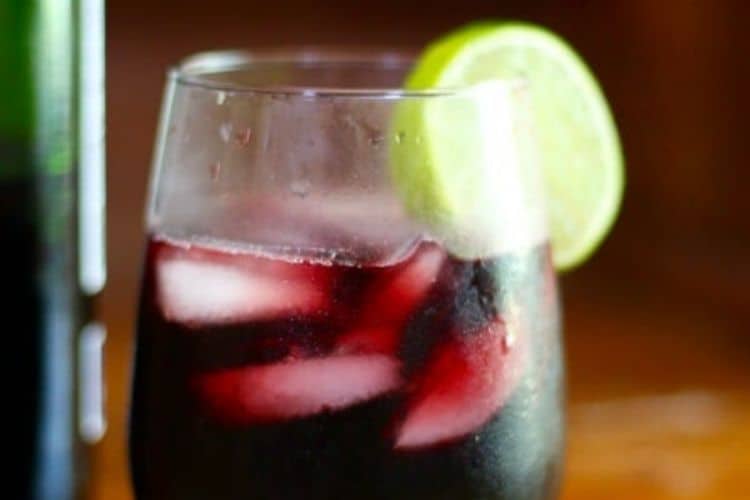 This combines polyphenol and resveratrol (both implicated in longevity) rich red wine with fruity citrus notes.
Most importantly, however, it transports you to sunny Spain, without the usual carbohydrate hit.
Make this delicious red wine infused keto cocktail at Lowcarb-ology
10. Sugar-Free Margherita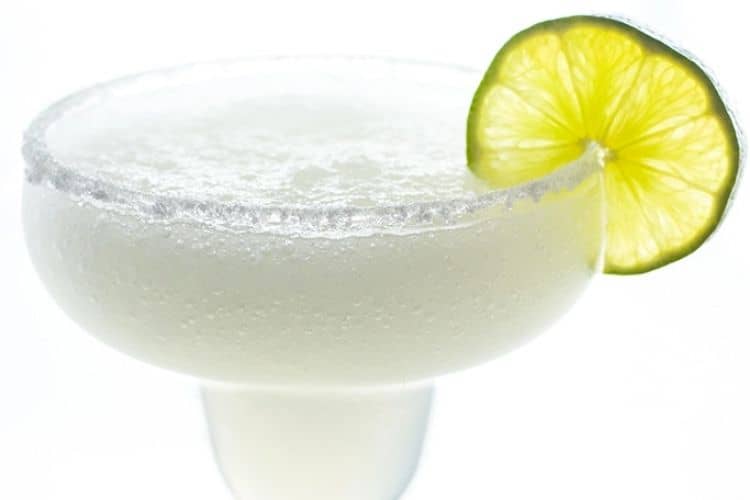 You can't really consider cocktails without this refreshing drink springing to mind.
Sadly the usual variety can hold a staggering 24g of sugar! That would be the very last thing to consume on a keto diet.
Luckily this keto alcoholic version of the original recipe has been modified to reduce the carb content. Each of these Margheritas has a much more acceptable 1g net carbs.
Make this delicious cocktail at Wholesome Yum
11. Tequila Lemonade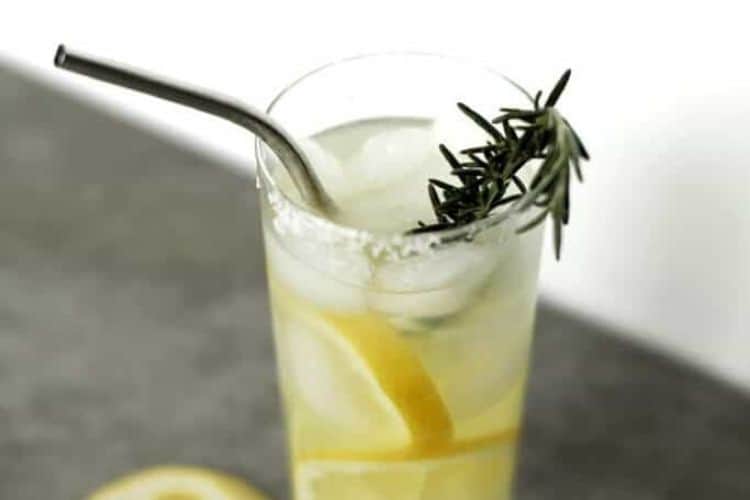 An entirely sugar-free option, this 3 ingredients keto alcoholic cocktail is refreshing and thirst-quenching in equal measure.
Sparkling water replaces sugar-filled sodas and a keto syrup provides the sweetness without the sugar. Super low carb!
Make this low carb cocktail at Fat for Weight Loss
12. Wild Berry Mimosa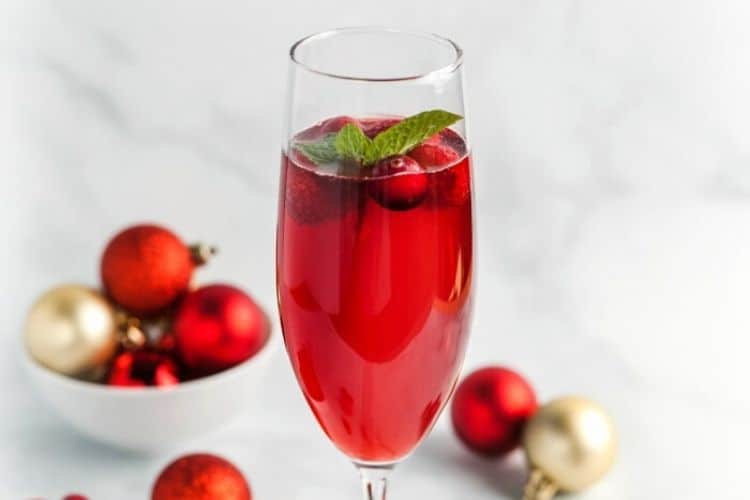 This fruity mimosa is an alternative option during the festive season.
During a time when carb counting is challenging, to say the least, you can rest assured that at least your cocktail is keto compliant.
Make this delicious cocktail at Beauty and the Foodie
Other Things To Consider
Just because your cocktail may be keto, does not mean you should drink with free abandon.
Not only is alcohol best enjoyed in moderation when you're on keto, but you may also be particularly susceptible to reduced alcohol tolerance.
This is because you don't have the same glycogen stores as 'normal folk'.
Glycogen stores reduce the rate at which alcohol enters the bloodstream. With low glycogen stores, you are more likely to feel drunk after a much smaller quantity.
In addition, alcohol impacts the metabolic processes within the body and is likely to result in increased fat storage. This is not ideal for those of us trying to lose weight by staying in the fat-burning state of ketosis.
Finally, just remember that excess alcohol makes it harder to moderate your carb intake. Whether it be via that tempting late-night take out or that morning-after brunch. So be careful with these cocktails on keto or you'll find yourself falling out of ketosis.
Final Word
All in all, keto cocktails are a great option as part of a balanced keto diet.
They are drinks that can be low or zero carb, often with additional nutritional benefits.
They allow you to feel included in celebrations and social occasions which enables a more sustainable ketogenic lifestyle.
There are recipes for every taste bud and every occasion, so rest assure you do not have to miss out.
Cheers to that.