A quick, easy and refreshing cocktail for your keto diet. Vodka, mint, passion fruit and apple-flavored soda water - the Va-Va-Voom Cocktail.
How to Make The Perfect Keto Cocktail
The first step is to fill your highball glass ¾ high with ice. Take the mint leaves and put them in the palm of your hand, then 'clap' them with your other hand a few times. This will release the refreshing minty oils and essence. Place the mint leaves in the glass and spoon over the passion fruit pulp.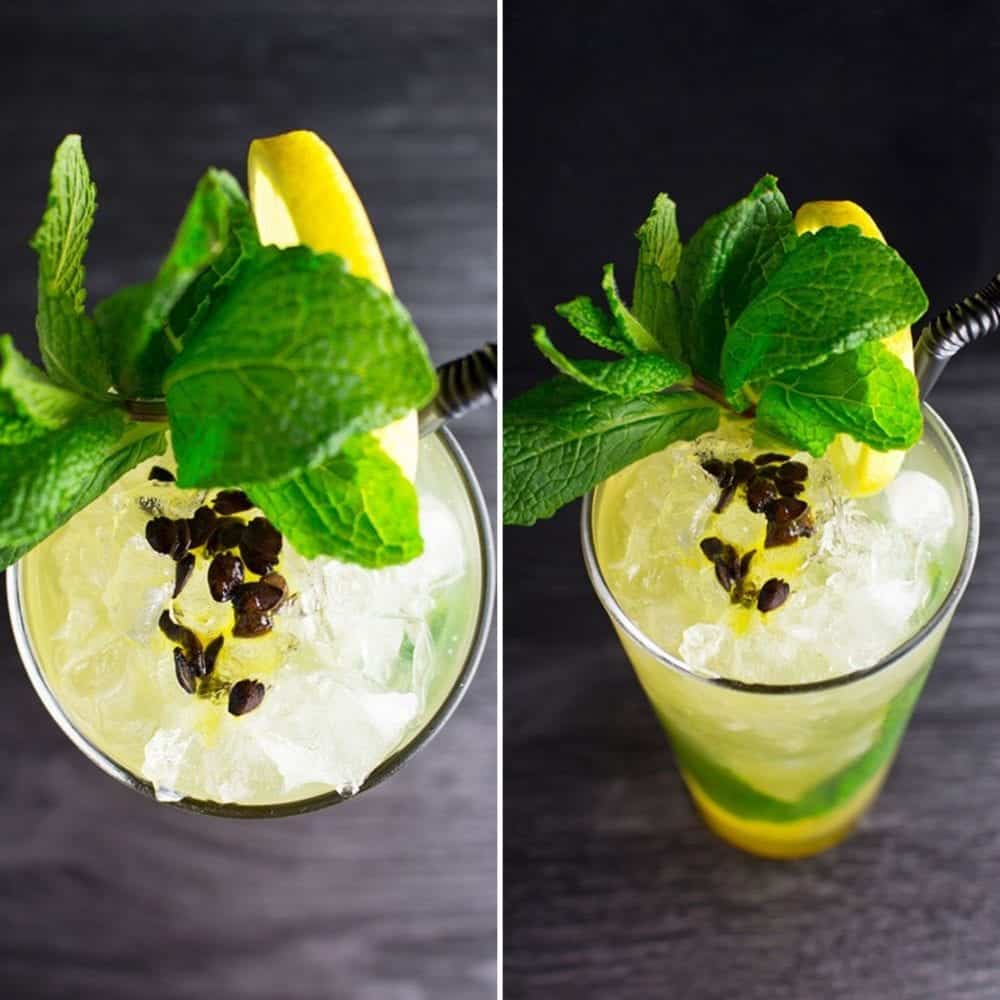 Now, measure out your vodka and pour it over the ice. Next, pour the apple flavor carbonated water over the vodka. Sparkling Ice makes a great sugar-free carbonated water with apple flavor called Crisp Apple. You can also substitute this for any other no-carb carbonated water with apple flavoring.
Squeeze half a lemon juice into the glass making sure not to get any seeds into the cocktail. Finally, mix the cocktail with a bar spoon in a twisting motion, up and down. Add a little more ice and carbonated water on top with an extra sprig of mint and lemon slice to garnish. Easy-peasy and delicious!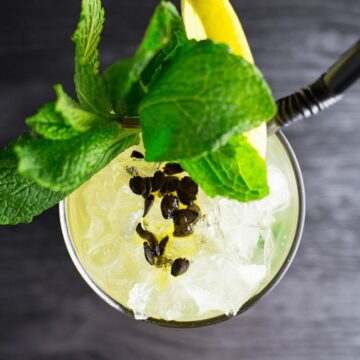 Instructions
Fill a highball glass ¾ full of ice. Slap the mint leaves and place them into the glass, followed by the passion fruit pulp.

Pour vodka, apple-flavored carbonated water and lemon juice into the glass. Mix with a bar spoon using a twisting up and down motion.

Add more ice to the top of the glass and top with more carbonated water. Garnish with a mint sprig and a lemon slice.
Readers also love
Notes
Alcohol Carbs: 24.0g Net Carbs: 4.0g
Nutrition
Serving:
1
cocktail
Calories:
110
kcal
Carbohydrates:
28
g
Sugar:
4
g