Is almond butter keto-friendly? Here is the ultimate guide to eating almond butter on keto with the best types of keto almond butter.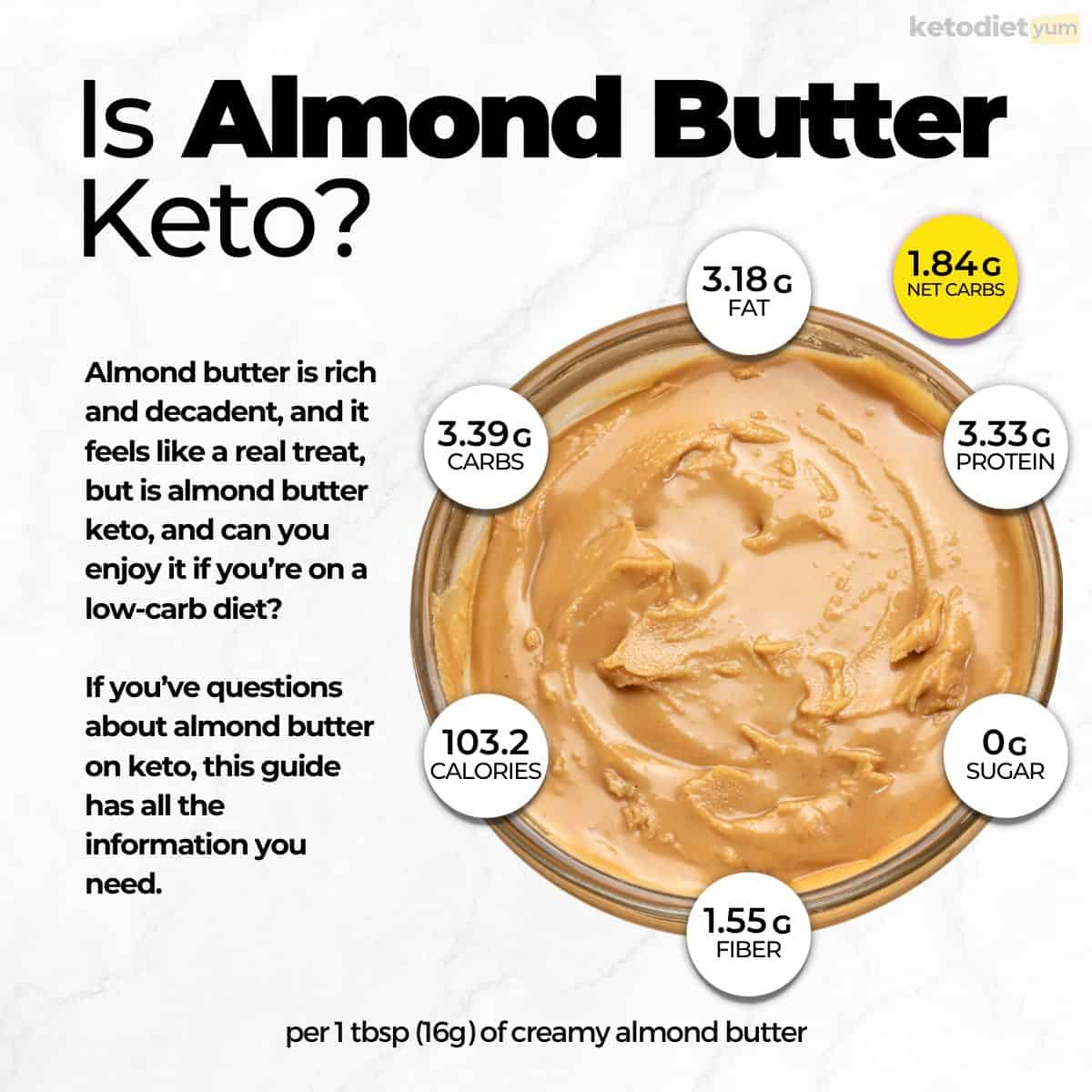 Table of Contents
Introduction
Almond butter is rich and decadent, and it feels like a real treat, but is almond butter keto, and can you enjoy it if you're on a low-carb diet? If you've questions about almond butter on keto, this guide has all the information you need.
Is Almond Butter Keto-Friendly?
Almond butter is a popular snack and dipping sauce, and it can also be used to enhance and add flavor to appetizers, main meals, and desserts. An incredibly versatile food, almond butter is also delicious, but is it keto-friendly? The good news for almond aficionados is that almond butter is keto-friendly in certain circumstances. Almonds are an excellent choice of nut for keto diets, and they can be ground down to create tasty, nutritious nut butter.
Almond butter is considered keto-friendly when you follow keto recipes or buy products with low-carb content. There are products out there that blur the lines and make it difficult to determine whether or not almond butter is suitable for keto diets. This is why checking labels carefully and searching for keto recipes is important.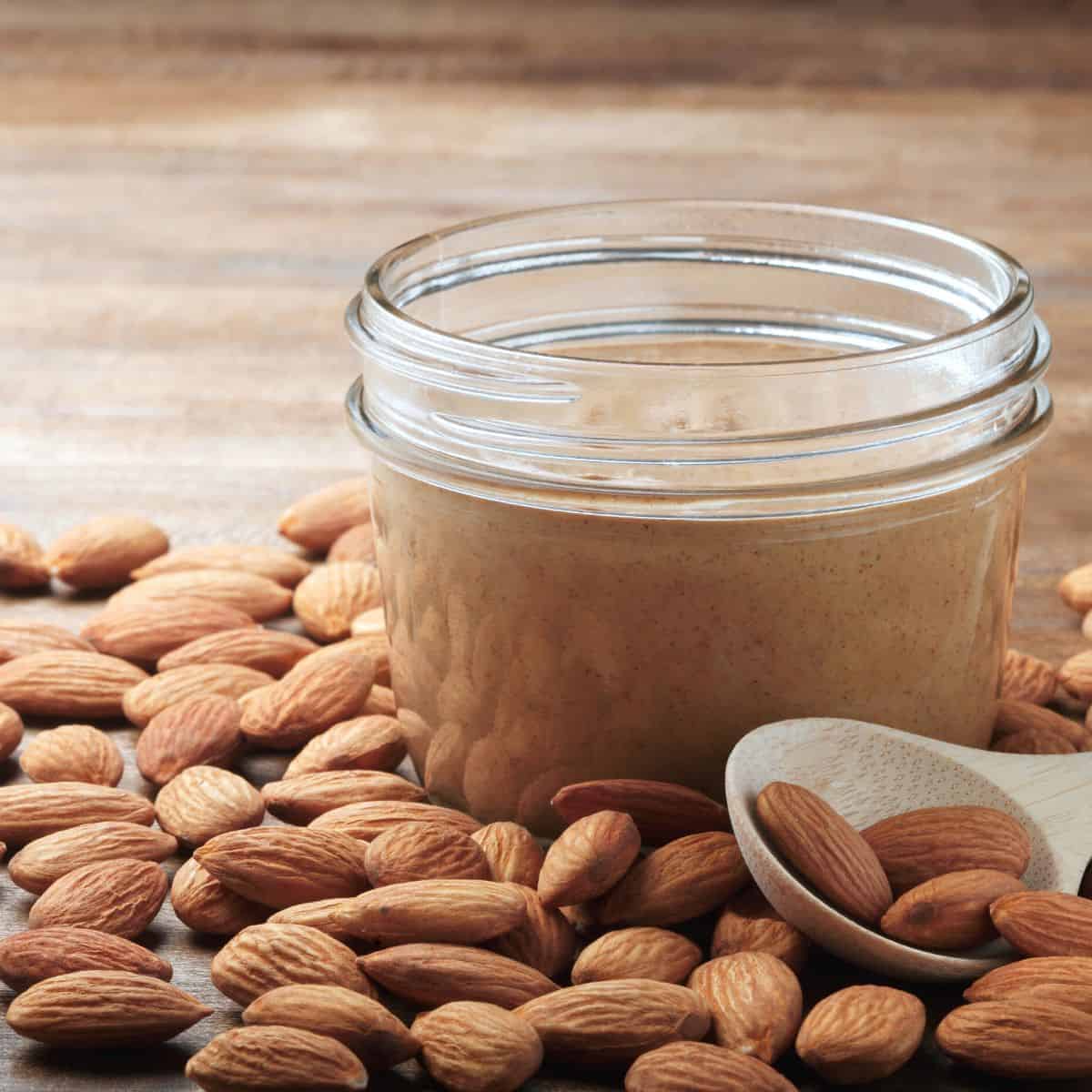 Understanding Carb Content: How Many Carbs in Almond Butter?
According to the USDA, one tablespoon of almond butter contains around 3.4 grams of carbohydrates. This information relates to a 16-gram serving of regular almond butter.
The carb content of different almond butter varies according to the product you buy. Some almond butter products in supermarkets and stores contain organic nuts and very little else, while others have additives and other ingredients thrown into the mix.
If you're following a keto diet and browsing almond butter products in a store, take the time to read the nutritional information and check the list of ingredients. Some products may contain extra ingredients, including salt, added sugars, and oils.
Almond Butter Nutritional Information
This is the nutritional information 1 tablespoon (16 grams) of creamy almond butter. USDA FoodData Central provides this information.
| | |
| --- | --- |
| Calories | 103.2 kcal |
| Protein | 3.328 g |
| Fat | 3.18 g |
| Carbohydrates | 3.392 g |
| Sugars | 0 g |
| Fiber | 1.552 g |
| Net Carbs | 1.84 g |
| Sodium | 0.16 mg |
| Calcium | 42.24 mg |
| Potassium | 119.2 mg |
| Magnesium | 42.88 mg |
Nutritional information is 1 tablespoon (16 grams) of creamy almond butter.
Tips to Enjoy Almond Butter on Keto
If you're a fan of nuts and you enjoy the taste of rich, flavorful nut butter, here are some tips to help you enjoy almond butter on keto:
Look for keto almond butter products.
Make your own almond butter at home by following keto nut butter recipes.
Read the ingredients and nutritional information carefully.
Opt for natural products that have no extra ingredients or added sugars
Monitor portion sizes
What Are The Benefits of Keto-Friendly Almond Butter?
Almond butter is not just a treat for the taste buds. It also offers amazing nutritional benefits, including:
Good source of healthy fats
High in potassium, calcium, magnesium, and manganese
Good source of protein
Rich in vitamin E
The Best Keto Almond Butter Products
If you're looking for the best types of keto-friendly almond butter to buy, there is a wide variety available on Amazon. Each almond butter is zero sugar, low carb, and keto-approved, so you don't have to worry about hidden carbs!
Conclusion
Almond butter is an excellent choice for keto diets, but it is important to make sure that you buy keto-friendly products or make your own nut butter using a keto recipe. Almond butter has low carb content, but some products contain added sugars. Read product labels carefully or cook up a storm in the kitchen at home.