Is soy sauce keto-friendly? This guide will provide all the information you need about soy sauce and how it fits with a keto diet.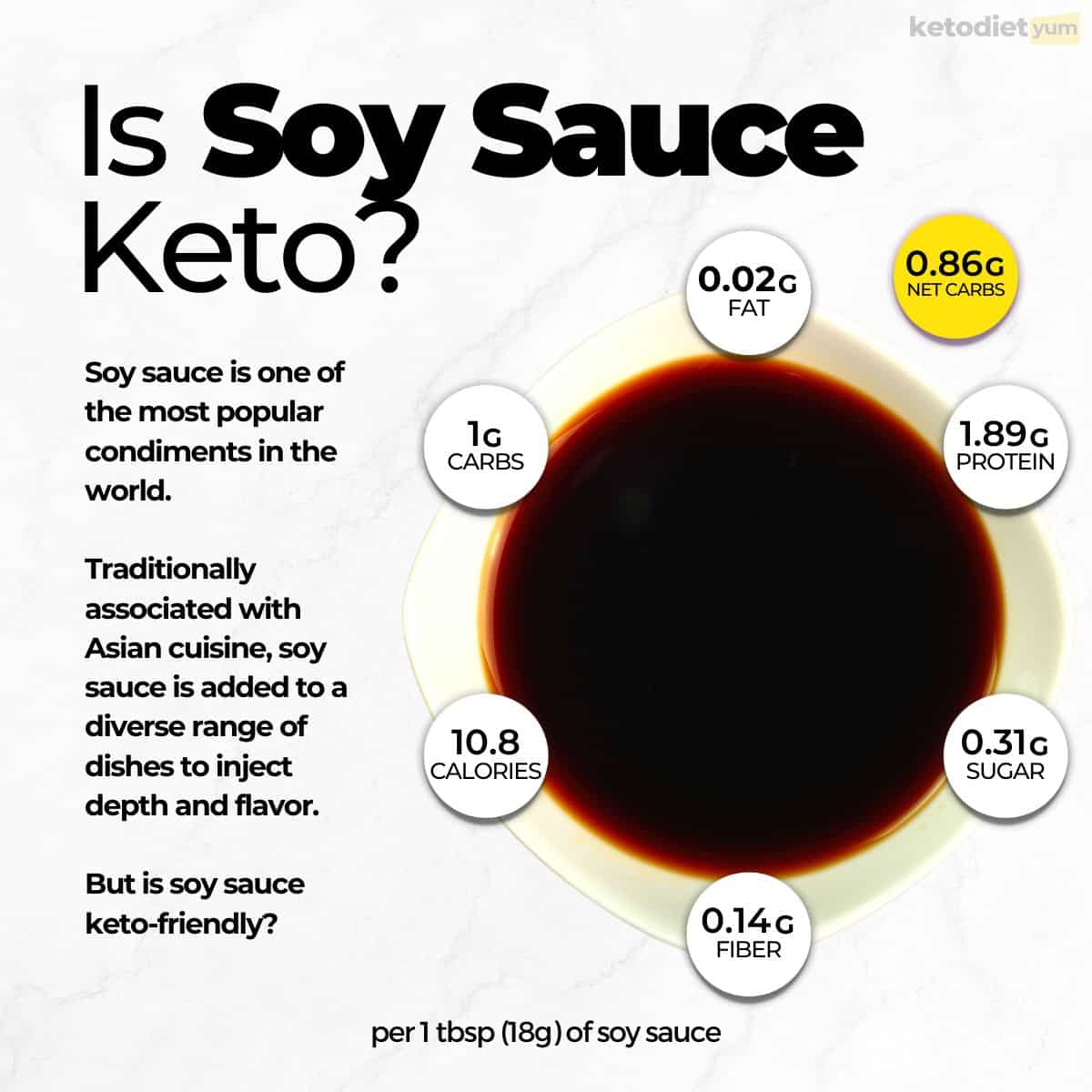 Table of Contents
Introduction
Soy sauce is one of the most popular condiments in the world. Traditionally associated with Asian cuisine, soy sauce is added to a diverse range of dishes to inject depth and flavor.
If you follow a keto diet, it's essential to plan menus carefully and understand what you can and can't eat.
In this informative guide, we'll delve deeper into the carb content of soy sauce, offering advice for keto-friendly dishes and tips to make the most of this delicious, flavor-packed ingredient.
Soy sauce and keto diets: Are they a match?
If you love soy sauce and are on a ketogenic diet, you'll be pleased to hear that soy sauce can be added to a keto diet.
There are very few carbs in soy sauce, and if you buy the right products and stick to recommended serving sizes, you should find that your meals taste incredible without worrying about carb content and sugars.
The key to understanding soy sauce and carbs lies in exploring different products. There are various types of soy sauce you can buy in supermarkets and food stores, and some are better suited to keto diets than others.
Focusing your search on keto soy sauce will enable you to enjoy traditional and fusion dishes without exceeding your desired daily carb intake.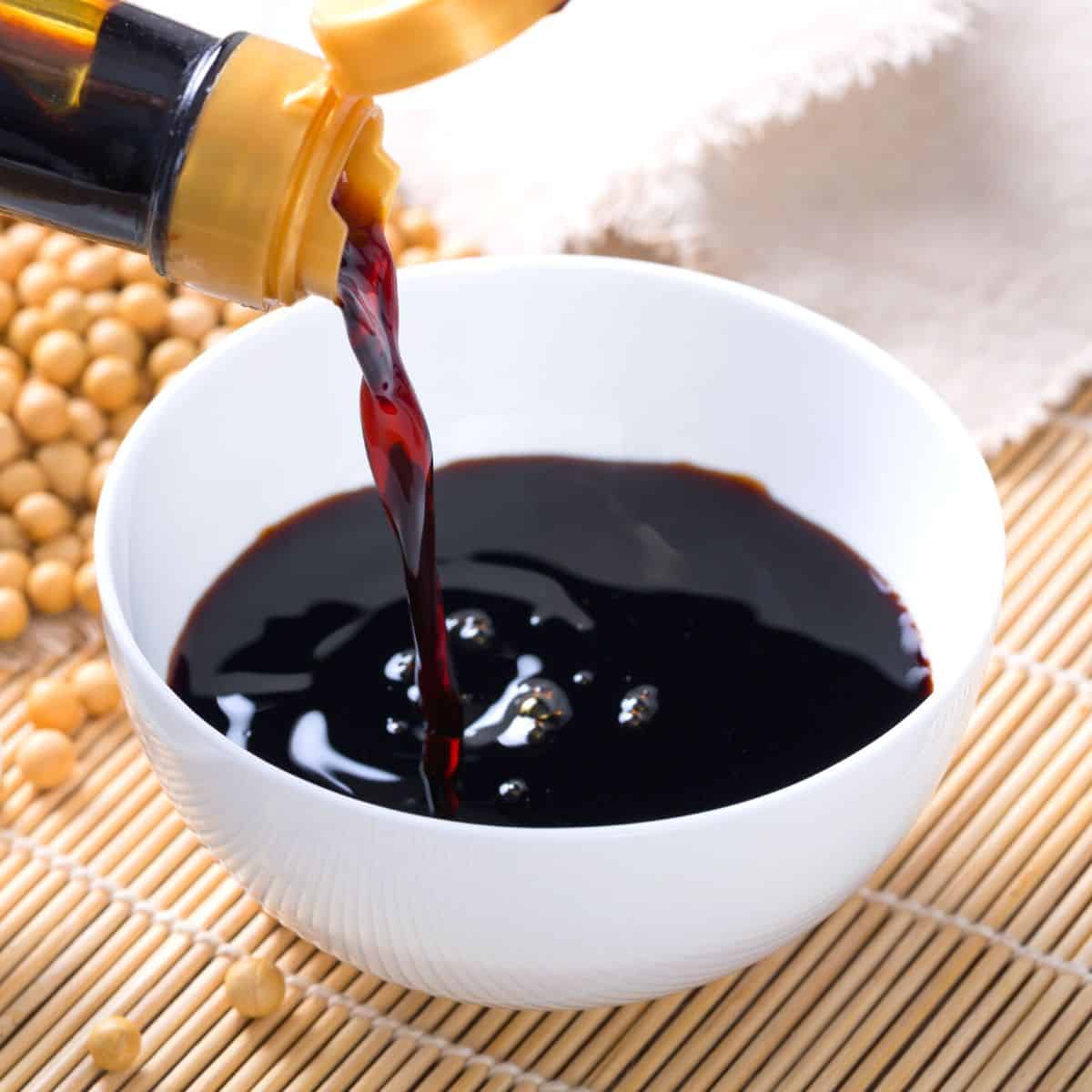 Is Soy Sauce Keto? Types of Soy Sauce
If you shop in popular supermarkets, you've probably come across soy sauce. This is a well-known product used to season meat and fish and enhance the flavor of vegetable-based recipes.
There are various types of soy sauce, including:
Dark soy sauce
Light soy sauce
Sweet soy sauce
Tamari
Soy Sauce Carbs: Which Soy Sauce is Best For the Keto Diet?
The best options for a keto diet are light soy sauce and tamari. Both types of soy sauce have approximately 1 gram of carbohydrates per 15 ml serving.
Dark soy sauce contains more sugar and has a carb content of 1-5 grams per 15 ml. Sweet soy sauce is flavored with sugar and can contain up to 15 grams per 15 ml serving.
Soy Sauce Nutritional Information
This is the nutritional information for 1 tablespoon (18 grams) of soy sauce. USDA FoodData Central provides this information.
| | |
| --- | --- |
| Calories | 10.8 kcal |
| Protein | 1.89 g |
| Fat | 0.02 g |
| Carbohydrates | 1 g |
| Sugars | 0.31 g |
| Fiber | 0.14 g |
| Net Carbs | 0.86 g |
| Sodium | 1010 mg |
| Calcium | 3.6 mg |
| Potassium | 38.2 mg |
| Magnesium | 7.2 mg |
Nutritional information is for 1 tablespoon (18g) of soy sauce.
Tips to Ensure Your Meals are Keto-Friendly When Using Soy Sauce
If you're cooking with soy sauce, here are some top tips to make sure your meals are keto-friendly:
Check the carbohydrate content of products before you buy: light soy sauce and tamari are the best low-carb options.
Measure serving sizes: the carb content is based on serving size, usually 15 ml or one tablespoon. You'll need to adjust the carb content if you add more soy sauce.
Tailor your meals to your carb allowance: carb allowances vary according to your keto diet. Tailor your menu to your carb allowance.
Avoid sweet soy sauce.
Ask for light soy sauce on the side if you're ordering at a restaurant
Consider alternatives, such as fish sauce and liquid aminos if you can only find sweet soy sauce.
Conclusion
Soy sauce is a delicious condiment with a serious punch in the flavor stakes. If you're following a keto diet, soy sauce is keto-friendly in most cases.
It's important to check the carb content and avoid sweet soy sauce containing added sugars.
Measure serving sizes and ask for a side of light soy sauce if dining out.