You're going to absolutely love these easy keto snacks when you need a little something before your next meal.
These low carb snack ideas mini-meals that will help you feel satisfied and keep you in ketosis.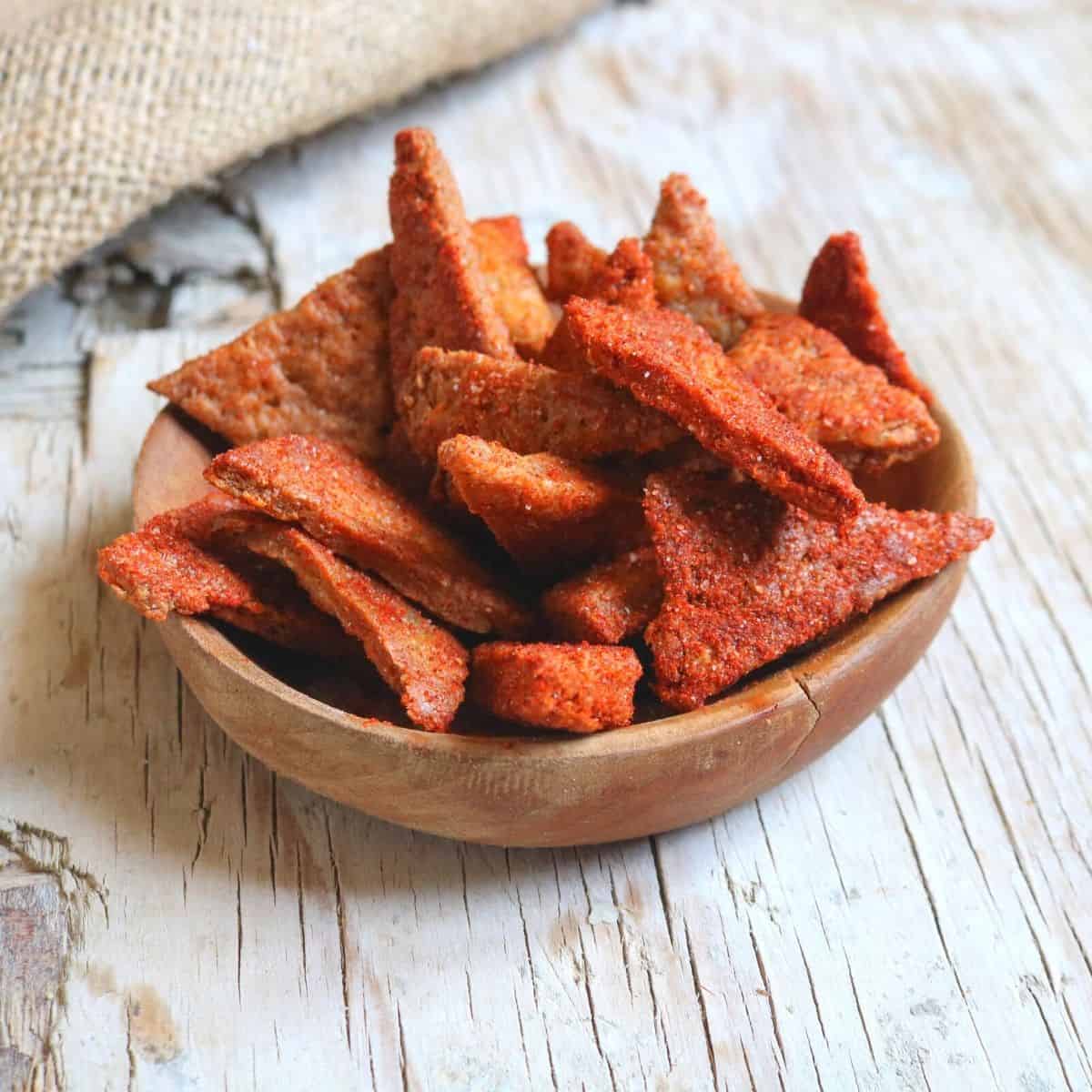 Table of Contents
What Are Good Keto Snacks?
Many of the snacks most people have stocked at home are high in carbs and do not fit into the keto diet. It can be quite a challenge to find something keto approved when you have the urge to snack.
Luckily, there are a number of delicious keto friendly snacks you can enjoy!
The ketogenic diet helps you lose weight when your body enters the metabolic state of ketosis. In this state your body starts to use fat for energy instead of carbs.
Certain foods that are high in carbs can prevent you from getting into ketosis, and random snacking during the day is more likely to ruin a diet than any meal is.
This means it is important to find high protein, low-carb keto snacks to keep yourself full and satisfied on the keto diet.
So, what kinds of keto-friendly snacks can you reach for between meals?
Prepared Keto Snacks
These are easy to grab on-the-go and require little, to no, preparation. They are great for when you need something quick to keep hunger away.
1. Avocado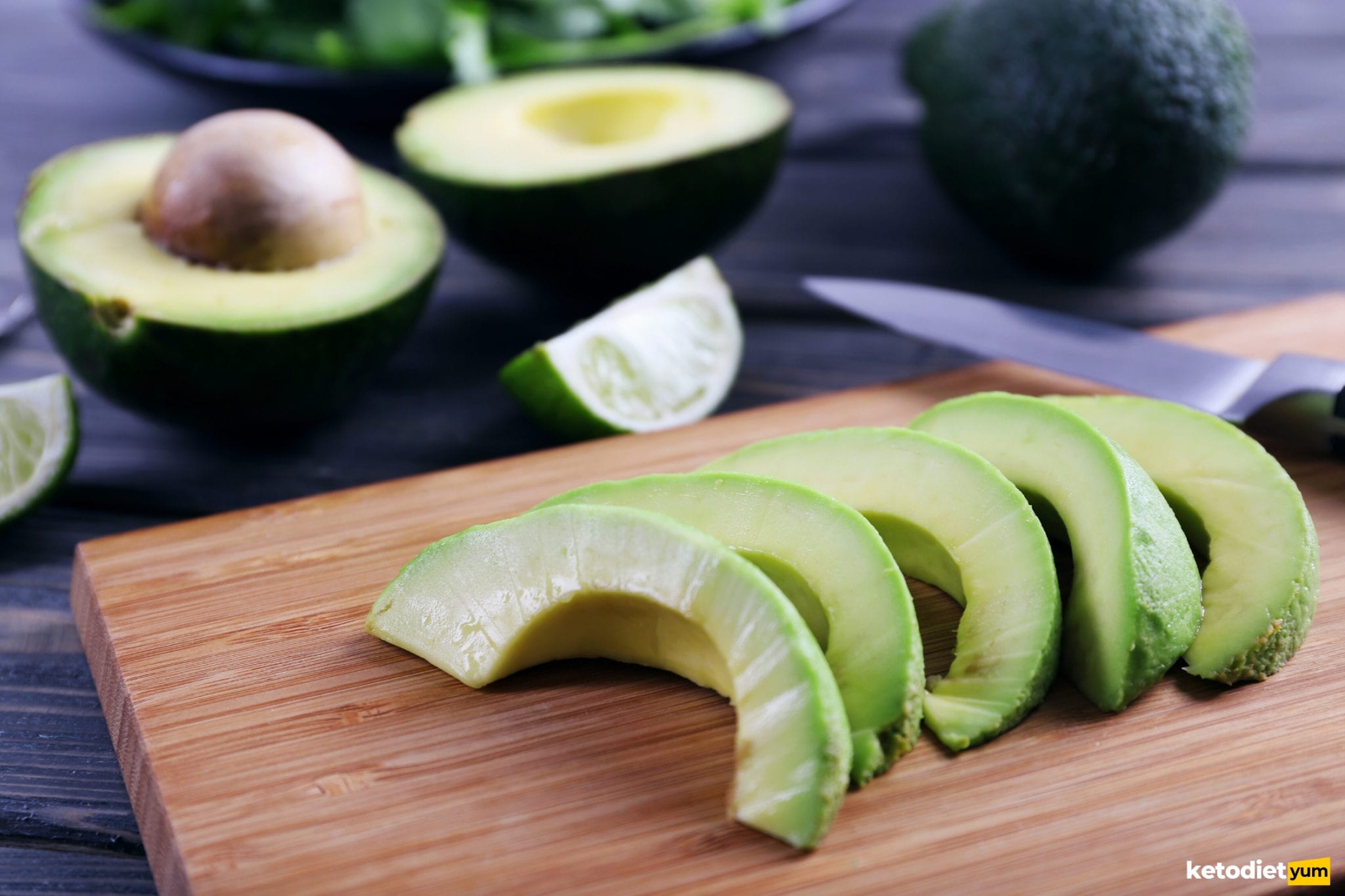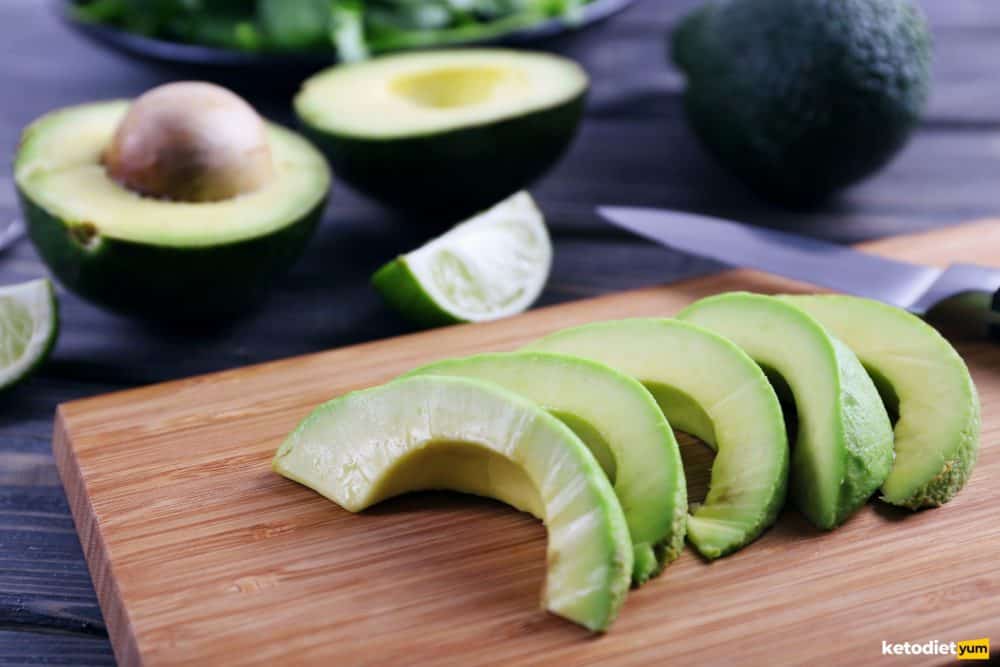 Avocado is tasty enough on its own, but it also could be made into a variety of meals.
Eating a raw avocado is quick and easy, plus a great healthy option.
Just cut the avocado in half with a sharp knife, remove the pit with a spoon, and you can scoop out as much as you like.
2. Beef Jerky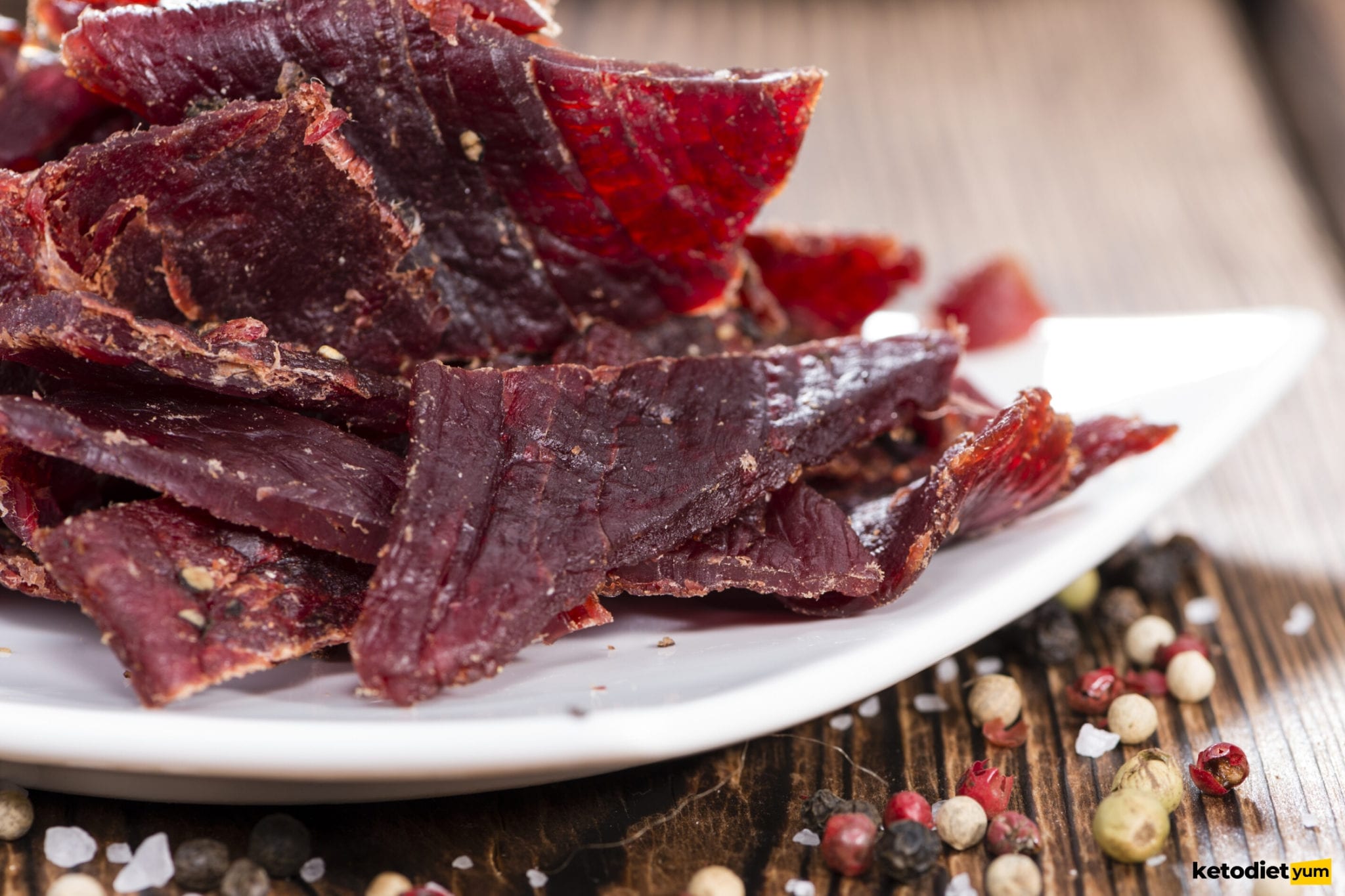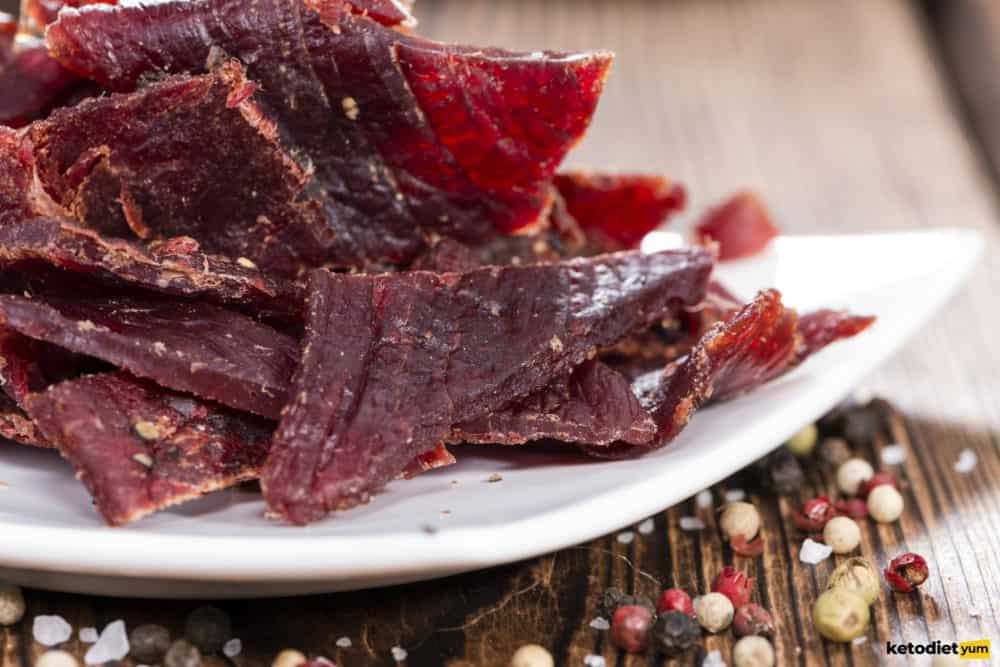 Beef jerky is very high in protein and therefore a filling keto-friendly snack which is good if it is going to be a while before your next meal.
Jerky is typically low in carbohydrates, but make sure to check the nutrition information on store-bought brands.
They can contain a lot of added sugars.
3. Deli Meat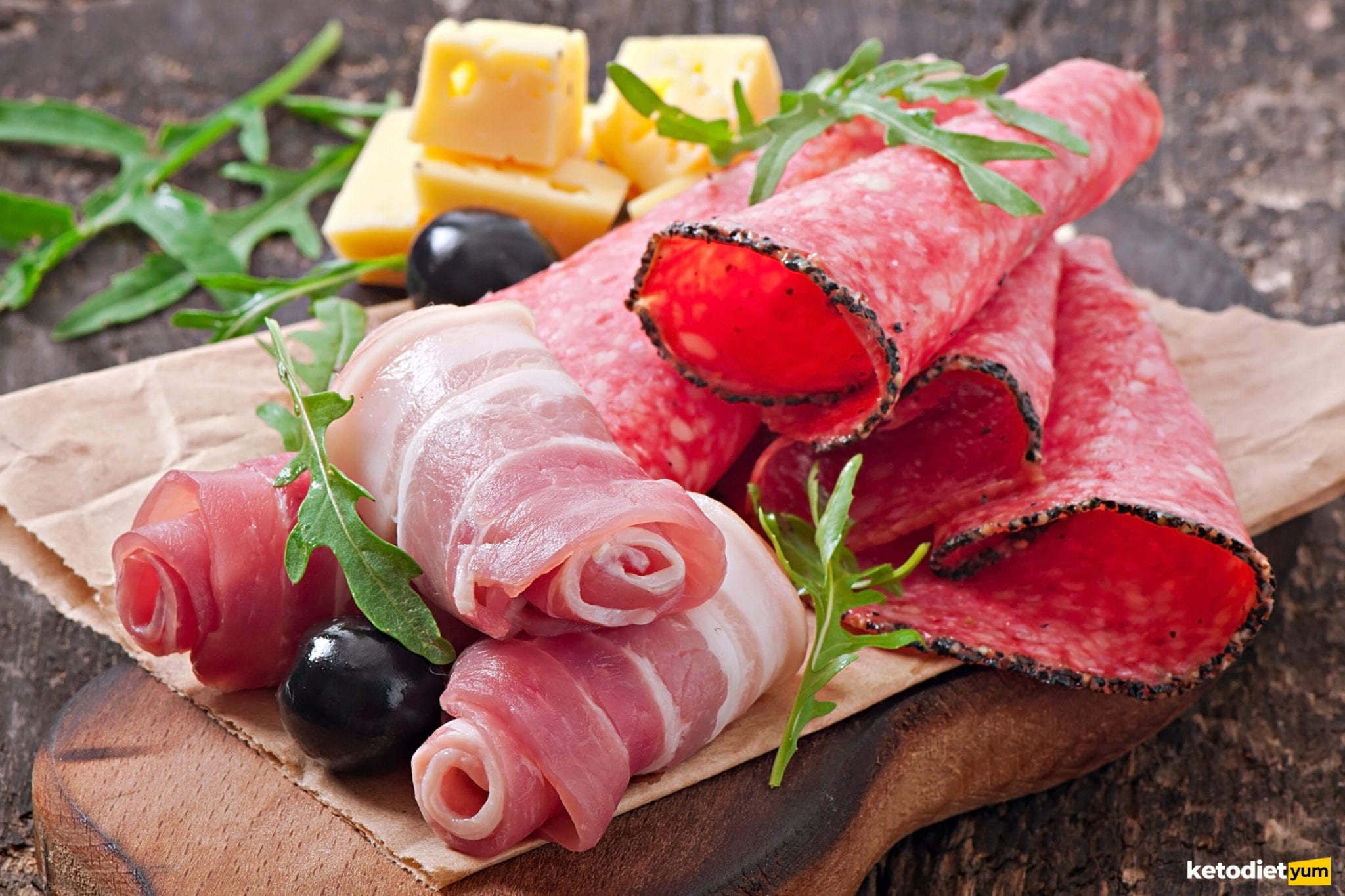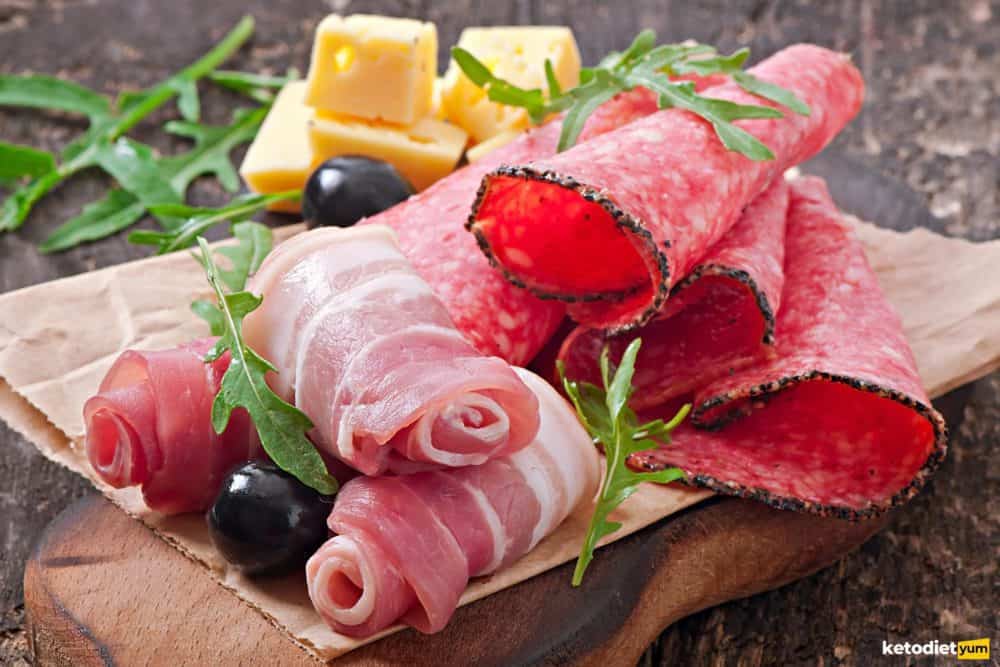 A slice of lunch meat, like pepperoni, is great for the same reasons that beef jerky is.
It is a quick, high protein snack that will not interrupt your keto diet.
You could also use deli meat to make finger sandwiches as a snack.
4. Nuts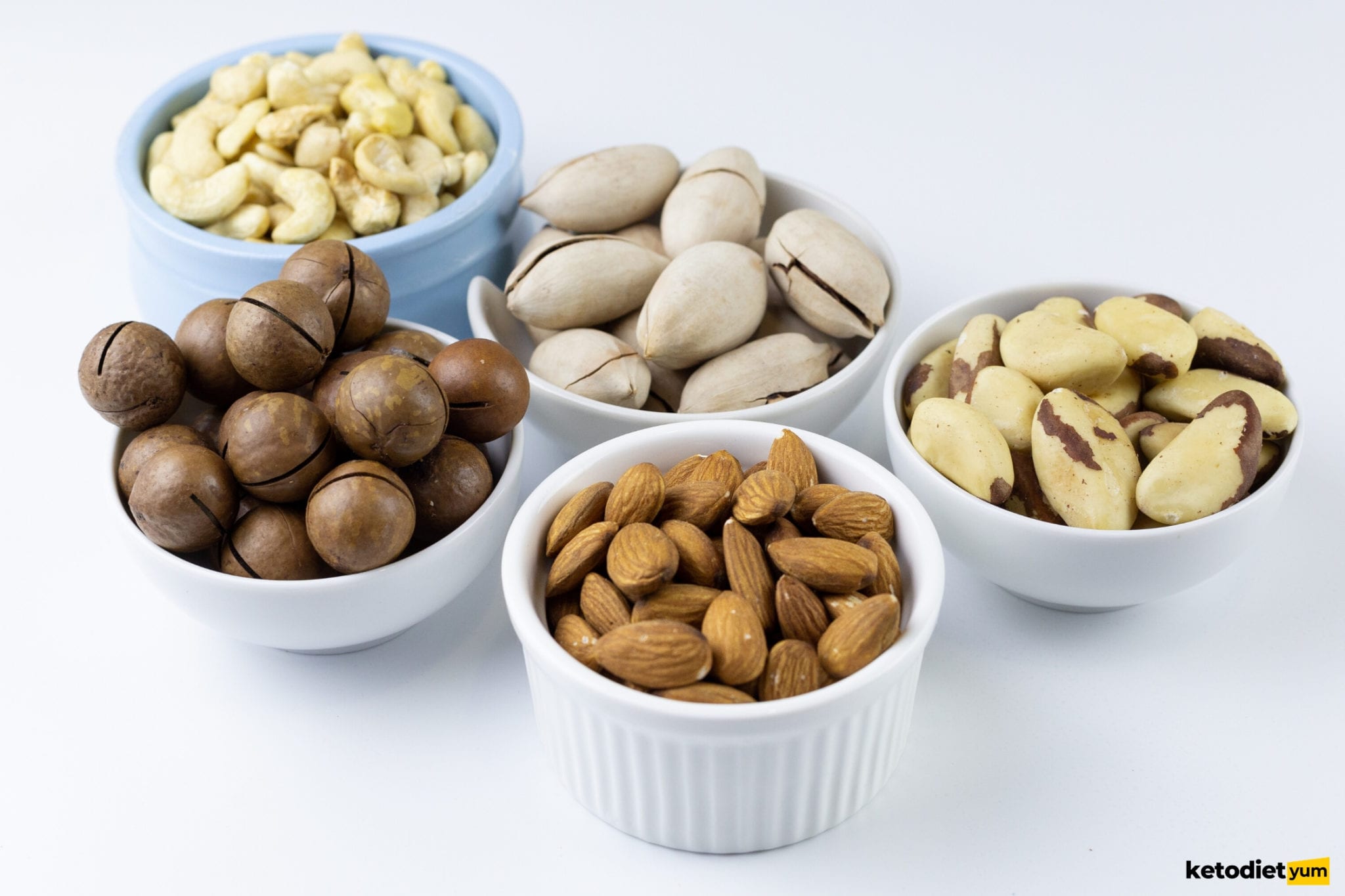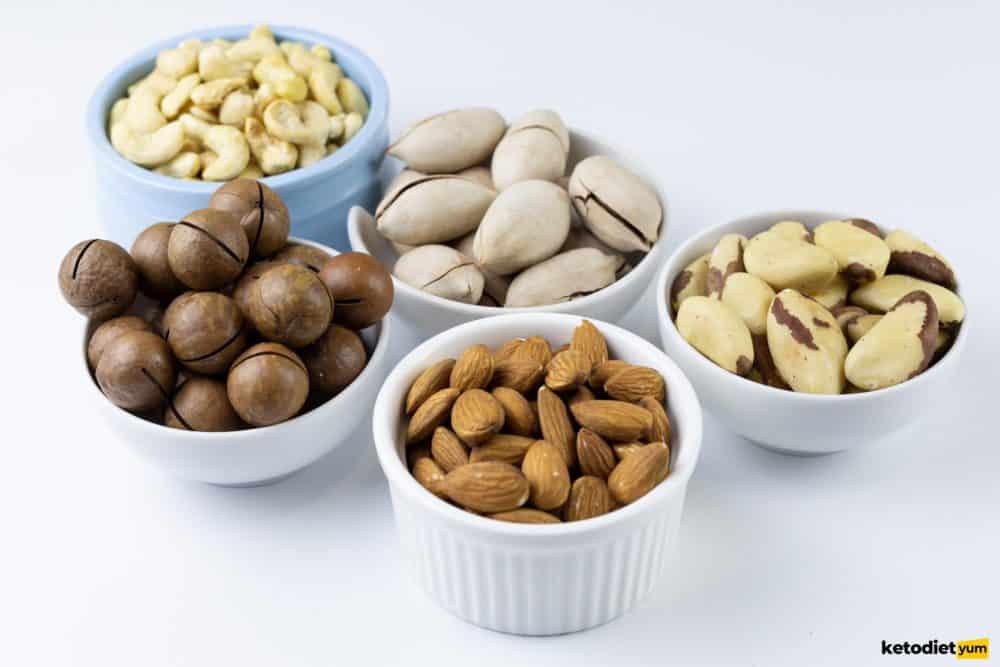 Nuts are a great replacement for chips if you find yourself craving something salty, or add a crunchy texture to a salad.
It is important to note that different types of nuts have varying amounts of carbs.
For example, 100g of pecans has only 4g of carbs.
On the other hand, the same amount of cashews have 22g of carbs.
Just make sure to check carbs when picking nuts as a Keto snack!
5. Popcorn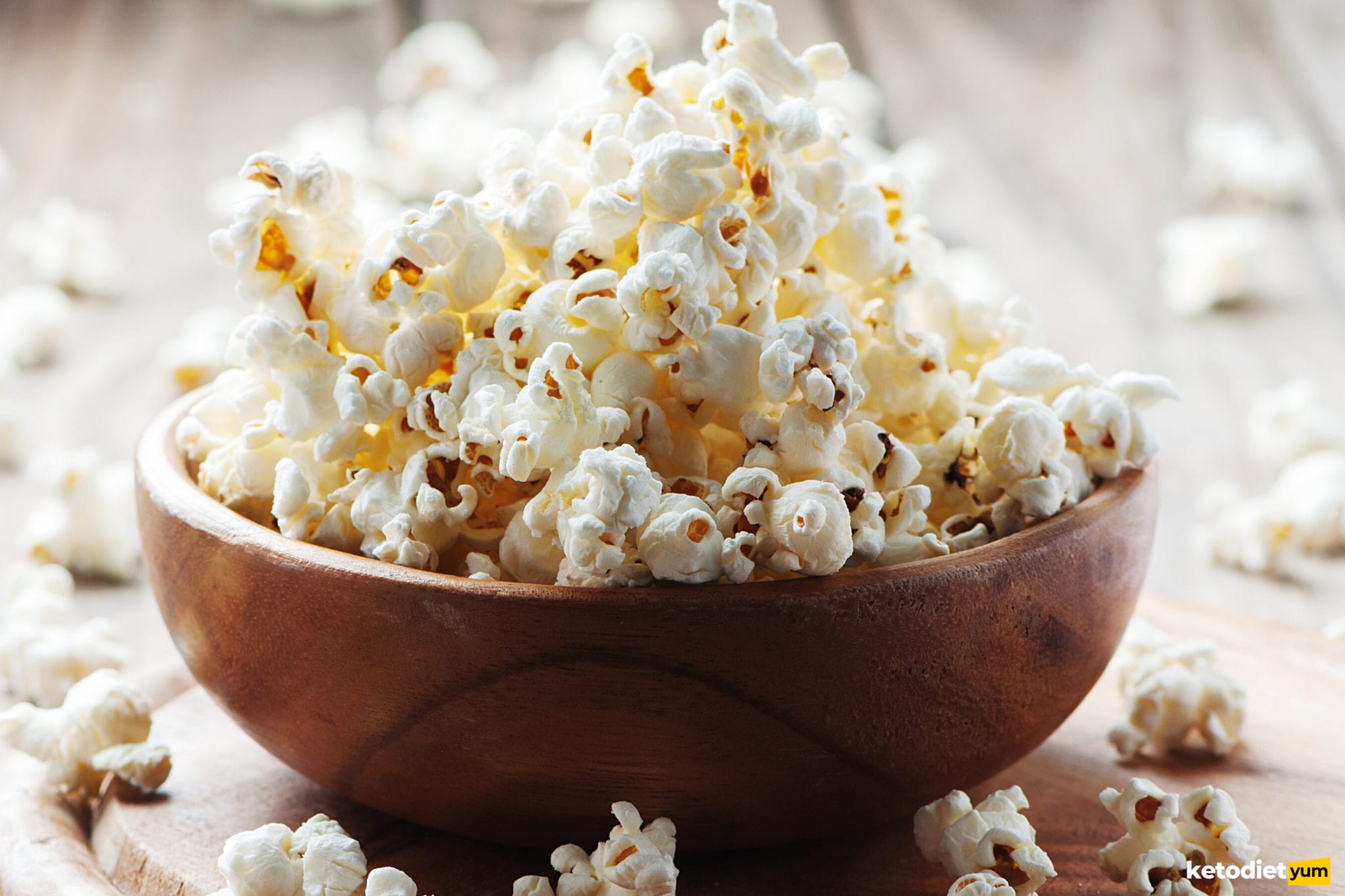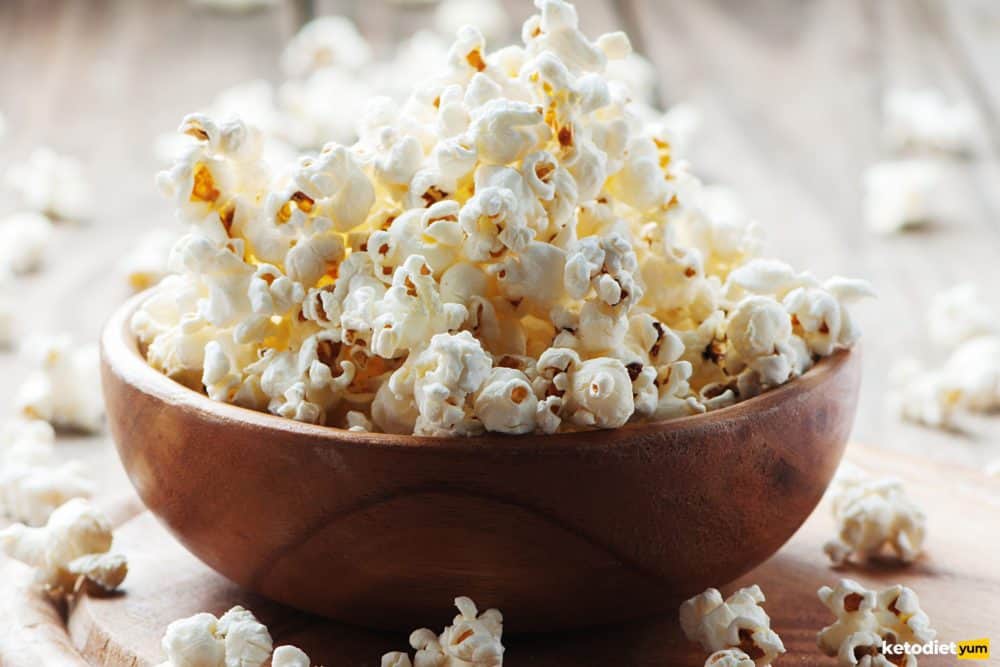 Popcorn is a quick snack that everyone loves.
It contains lower carbs than other similar foods like crackers or chips.
You may not be able to eat other high carbs snacks during the day, but a serving of popcorn likely would not kick you out of ketosis.
6. String Cheese/Laughing Cow Cheese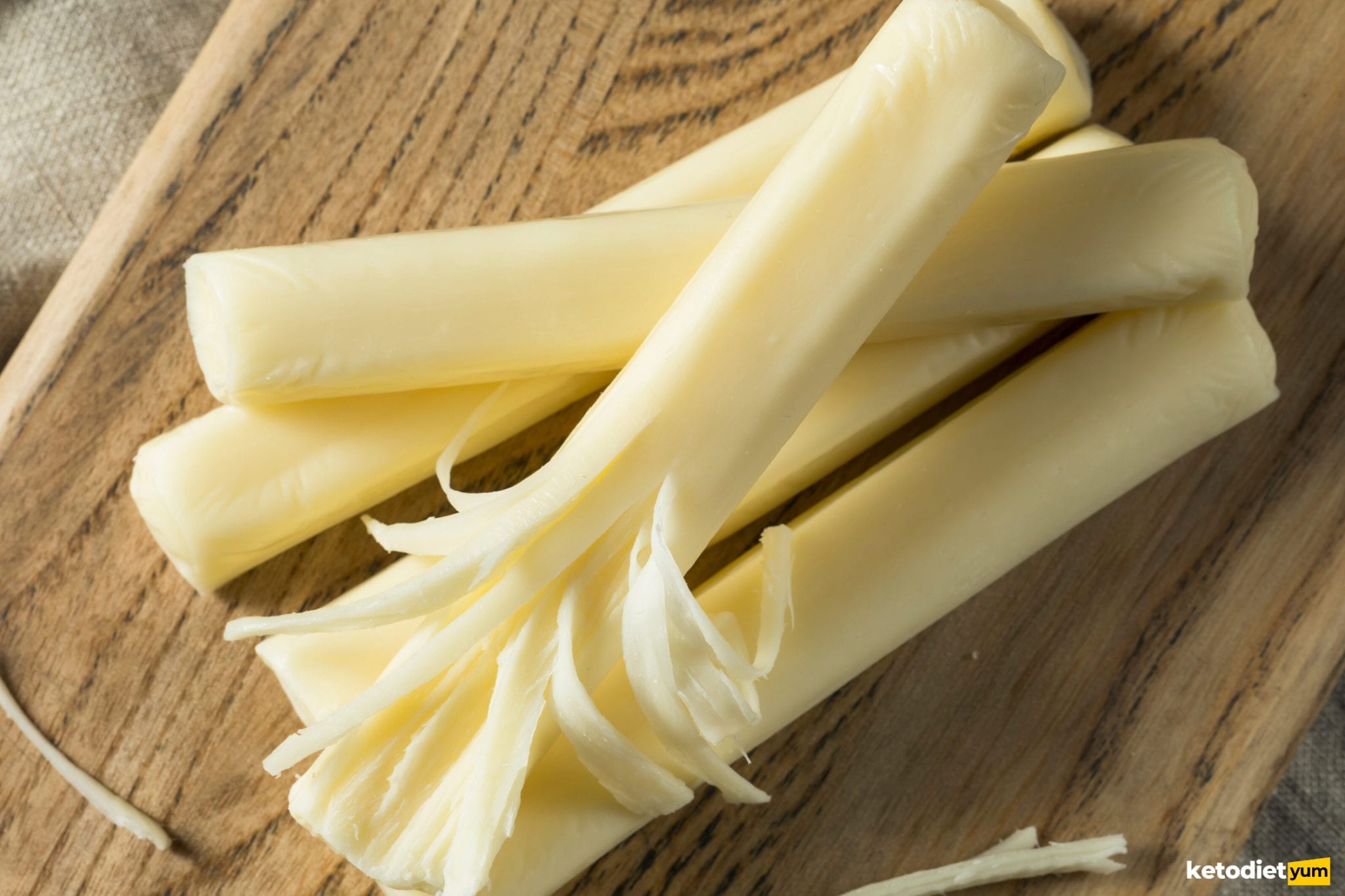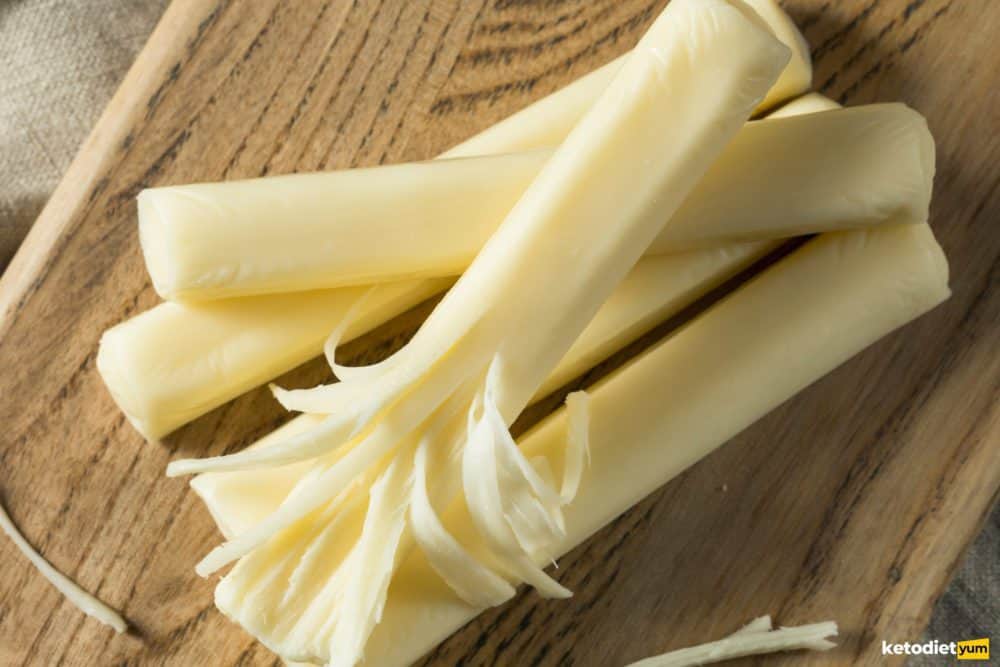 The lowest carb cheeses are blue cheese, cheddar, and gouda.
However, other cheeses in small amounts, like a piece of string cheese, works great for keto.
It is also a super quick snack when you are in a rush.
Check out our post on the best types of keto cheese.
7. Veggies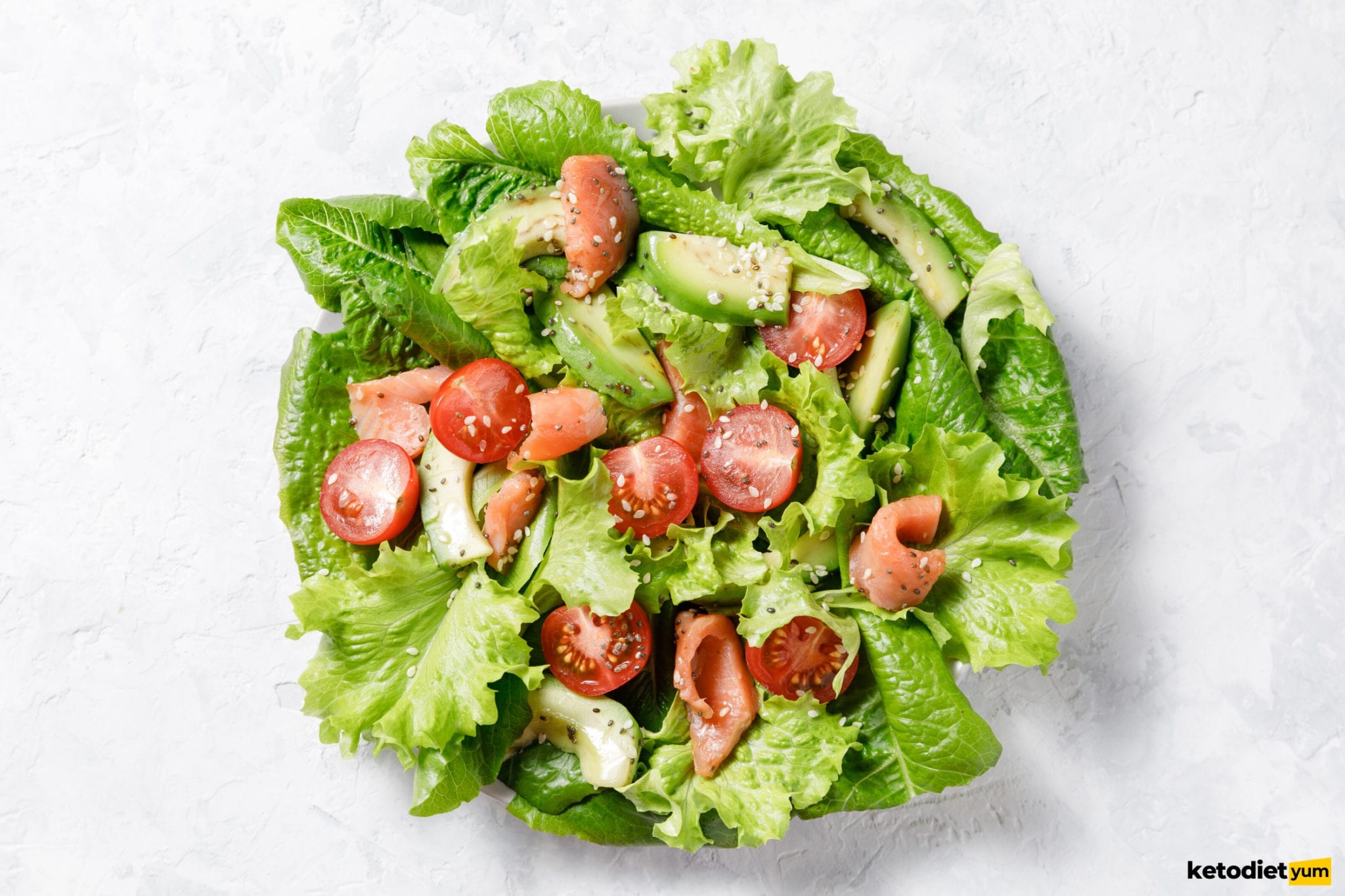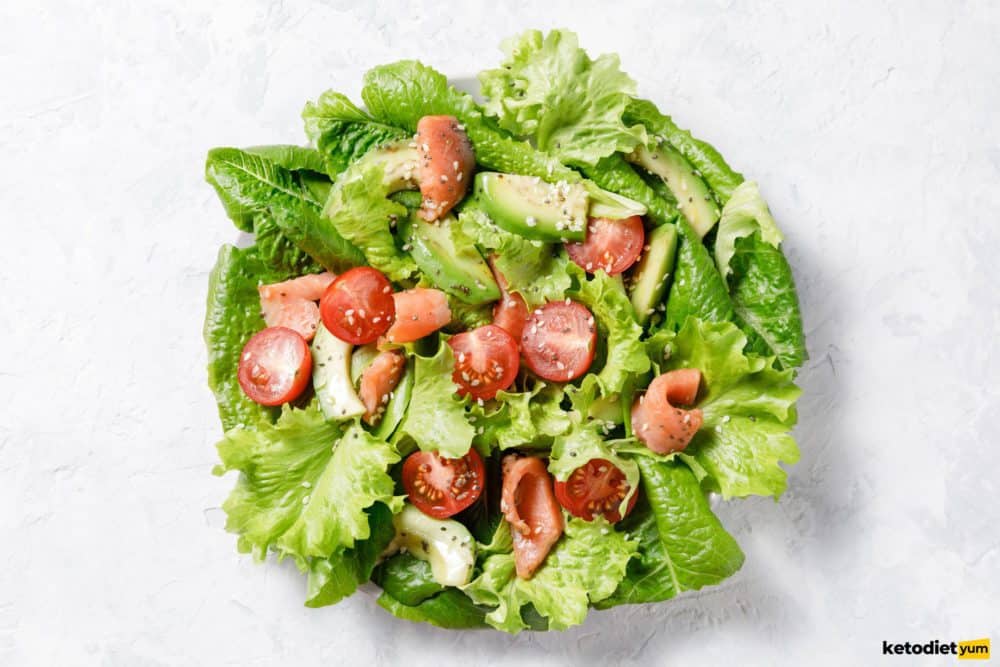 Plenty of vegetables fall into the keto diet! Eating a few sticks of celery or a bowl of spinach is nutritious and low in calories too.
On any diet, eating your vegetables is an essential part of weight loss and the key to a healthy lifestyle.
Make Your Own Keto Snack
While not time-consuming, these snacks do take somewhat more preparation than those listed above. Just set aside a few minutes to create a filling keto snack.
8. Bacon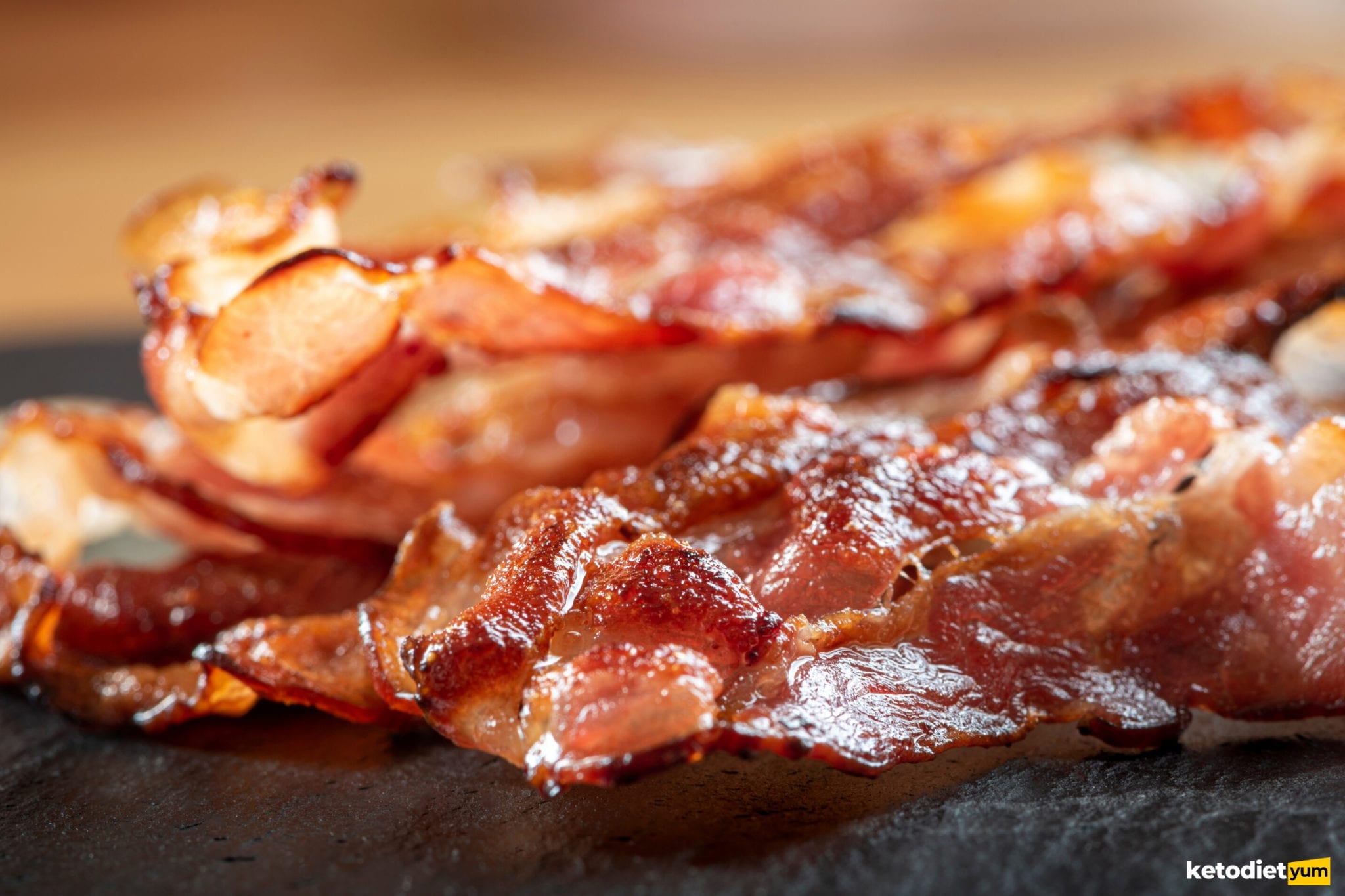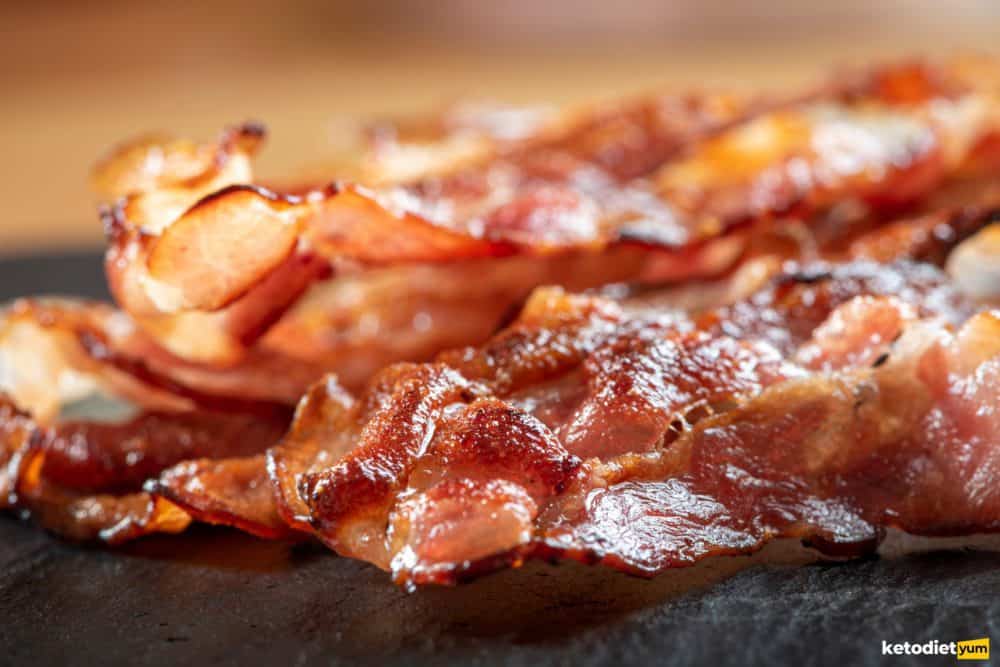 Waking up to the smell of bacon in the morning is a wonderful feeling, and it is nice to know you do not have to give that up while on keto.
Preparing and storing some bacon is a good idea if you need a quick snack during the day too.
9. Hardboiled Eggs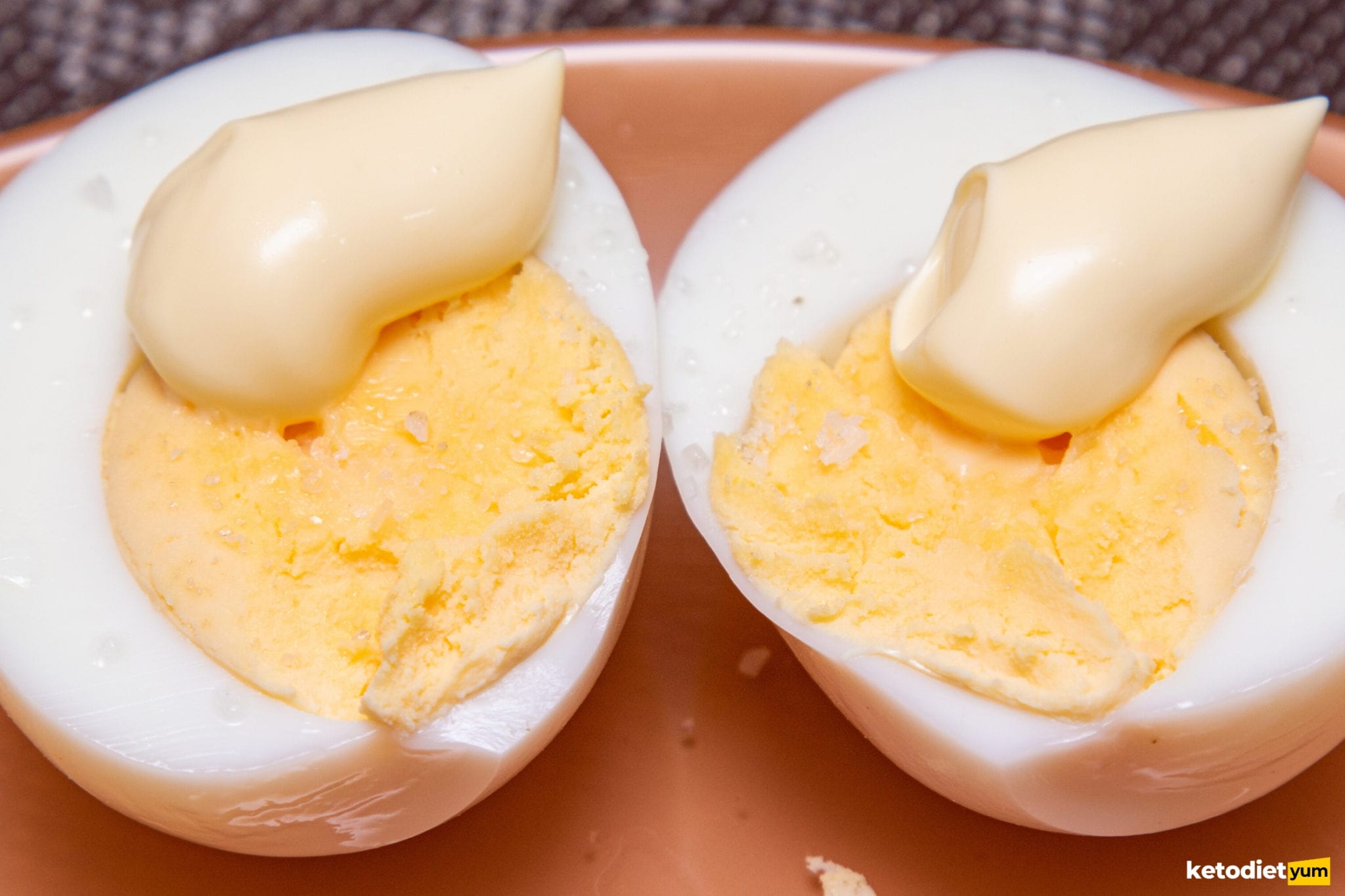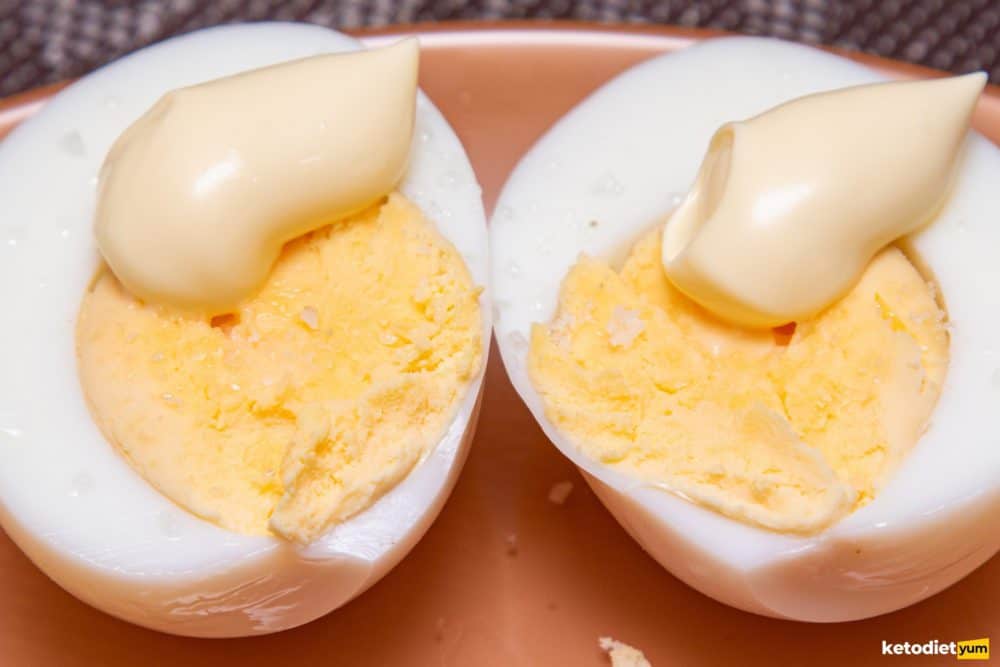 Eggs are packed with protein and are very filling.
Many hardboiled eggs can be made at once and ate throughout the week. This makes them a perfect quick snack idea!
Plus, tons of other low carbohydrate meals can be made using eggs.
10. Homemade Dips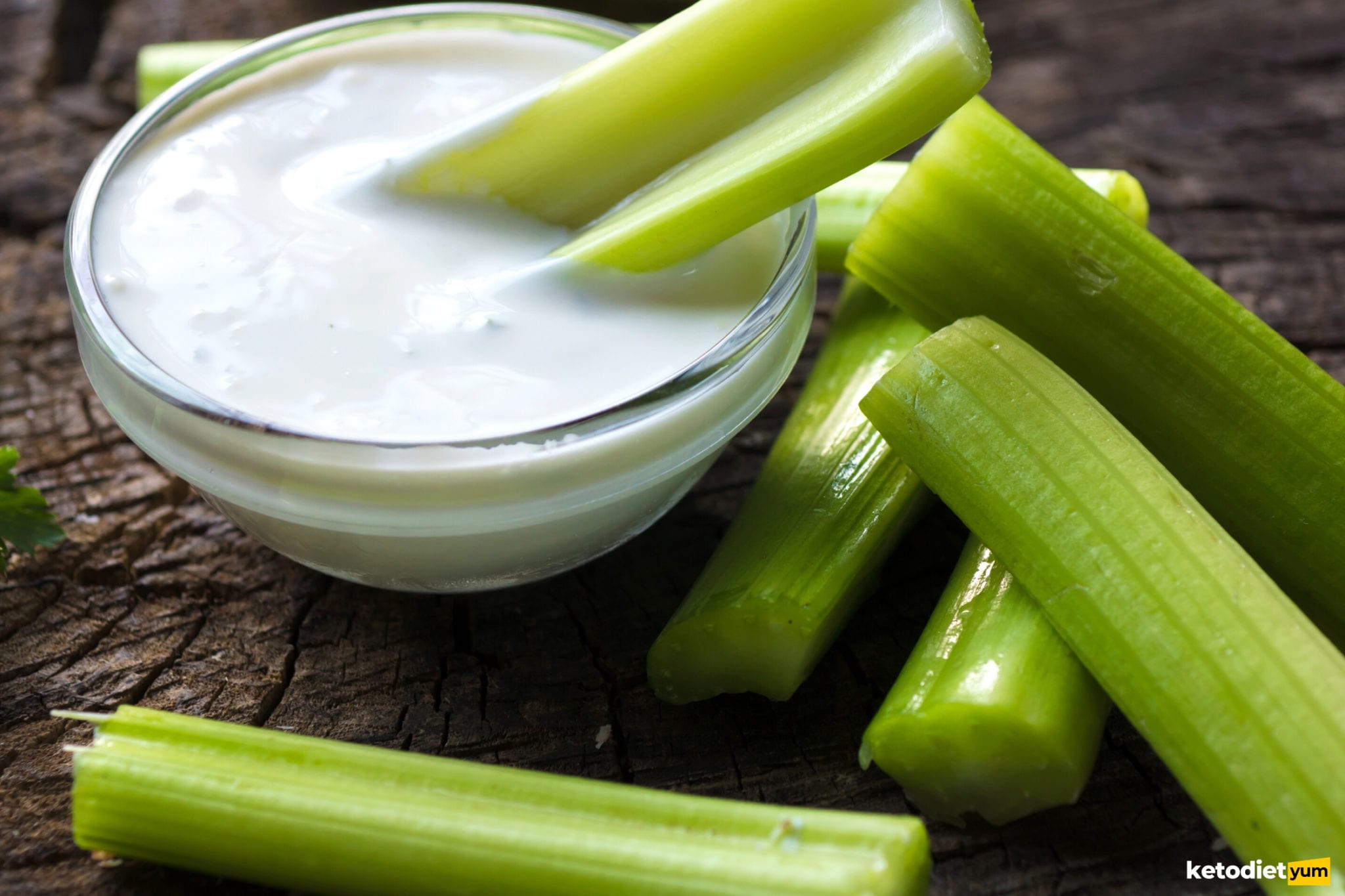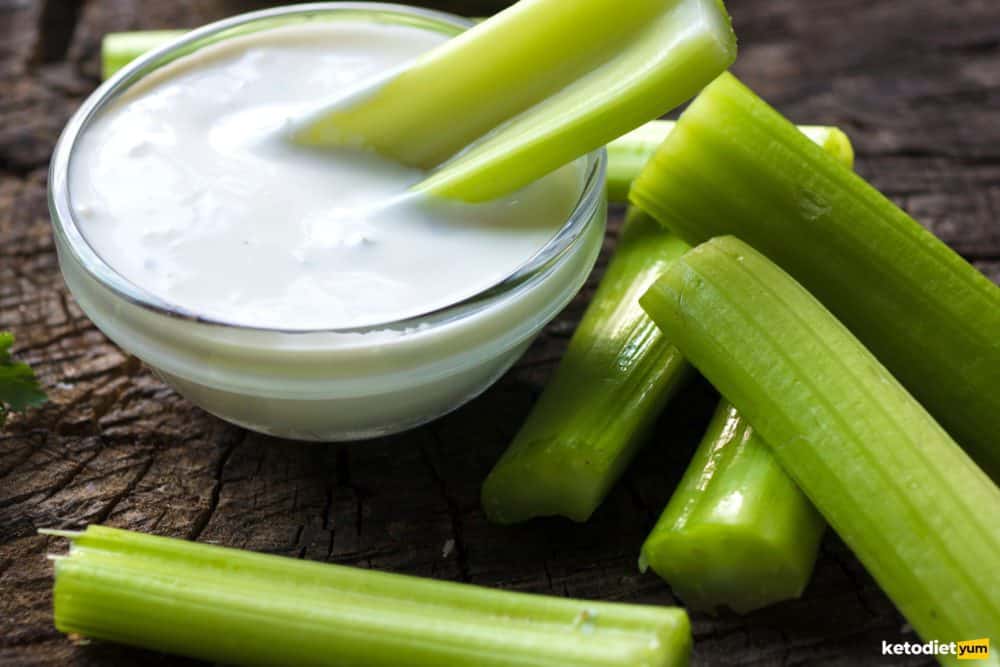 Typing "Keto Dips" into your search engine will bring up hundreds of delicious recipes.
It is always fun to experiment and test out new dips, and most are not hard to make.
Keto dips are also a nice option to bring to a get-together for everyone to enjoy.
Before starting a recipe, just make sure to quickly check that the carb amounts in the finished product fit into your carb budget.
11. Homemade Popsicle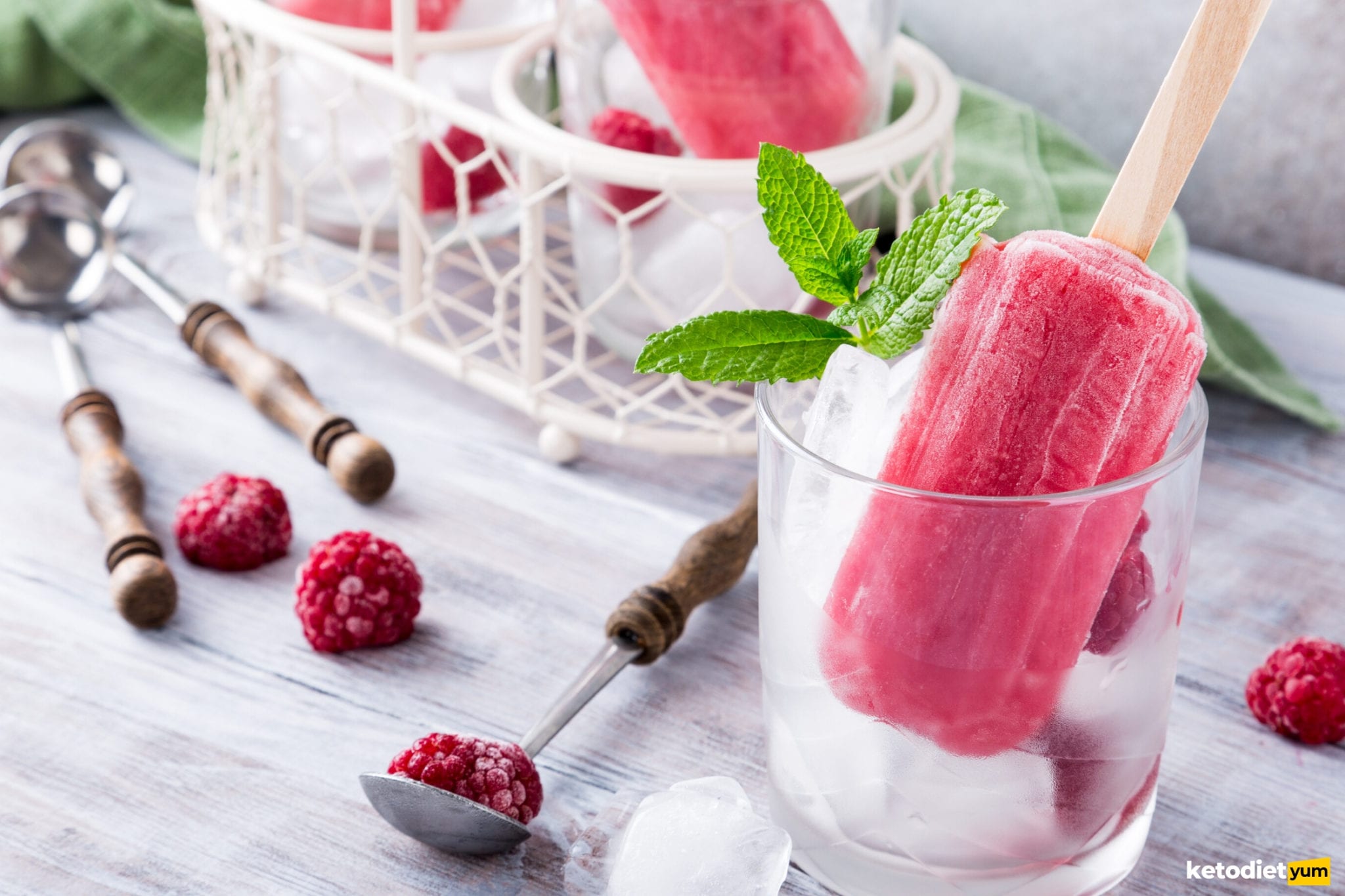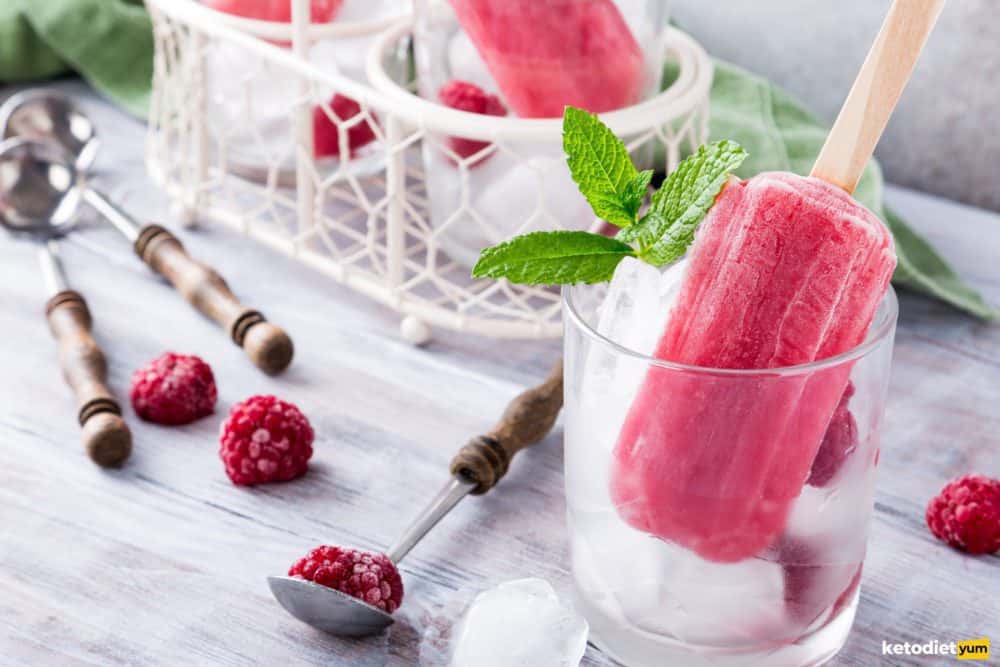 Making your own popsicles using an artificial sweetener opens up options for flavors.
Finding your own favorite popsicles for a hot summer day is satisfying, and they can be frozen for a long time, making them convenient if you need a fast snack later.
12. Lettuce Wraps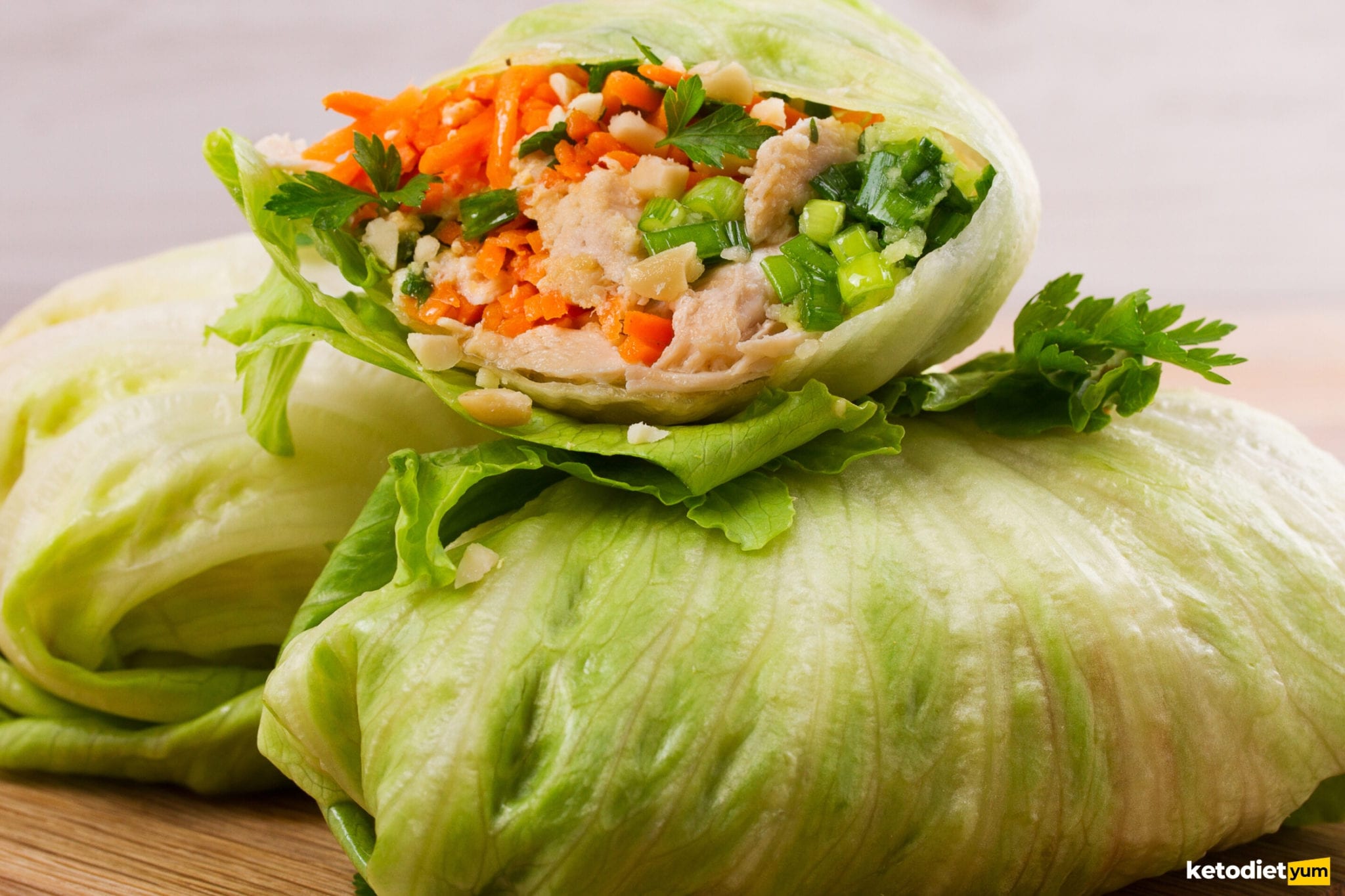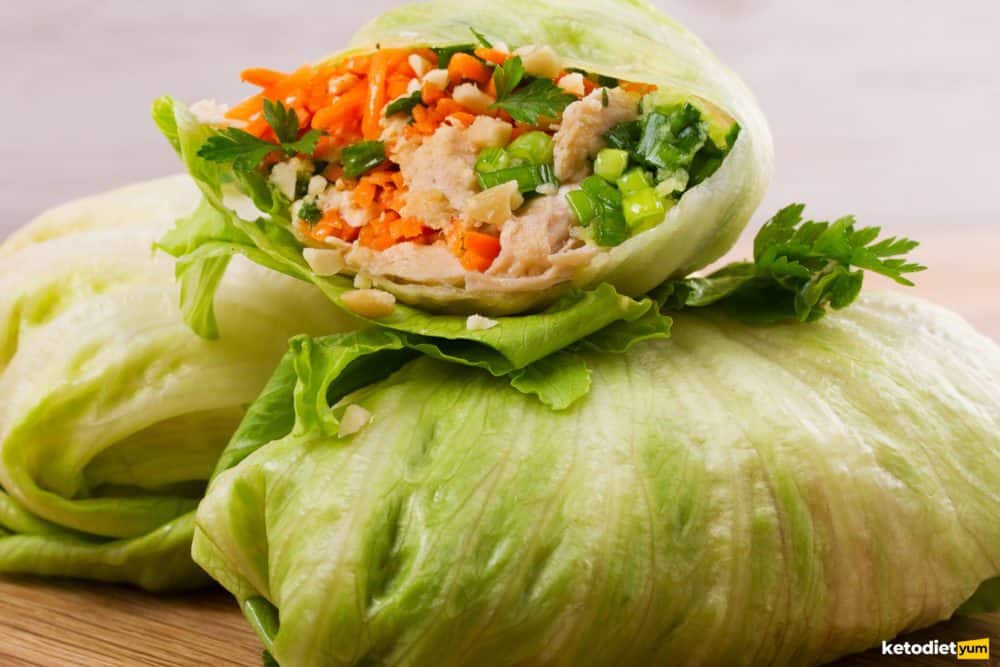 Lettuce wraps are great as a snack or even a side dish while on keto.
There are also plenty of options on what to make them with so that you never get bored with the taste.
The "crunch" when biting into lettuce also helps with any cravings you have for other crunchy foods, which may not fall into the low carbohydrate category.
13. Smoothies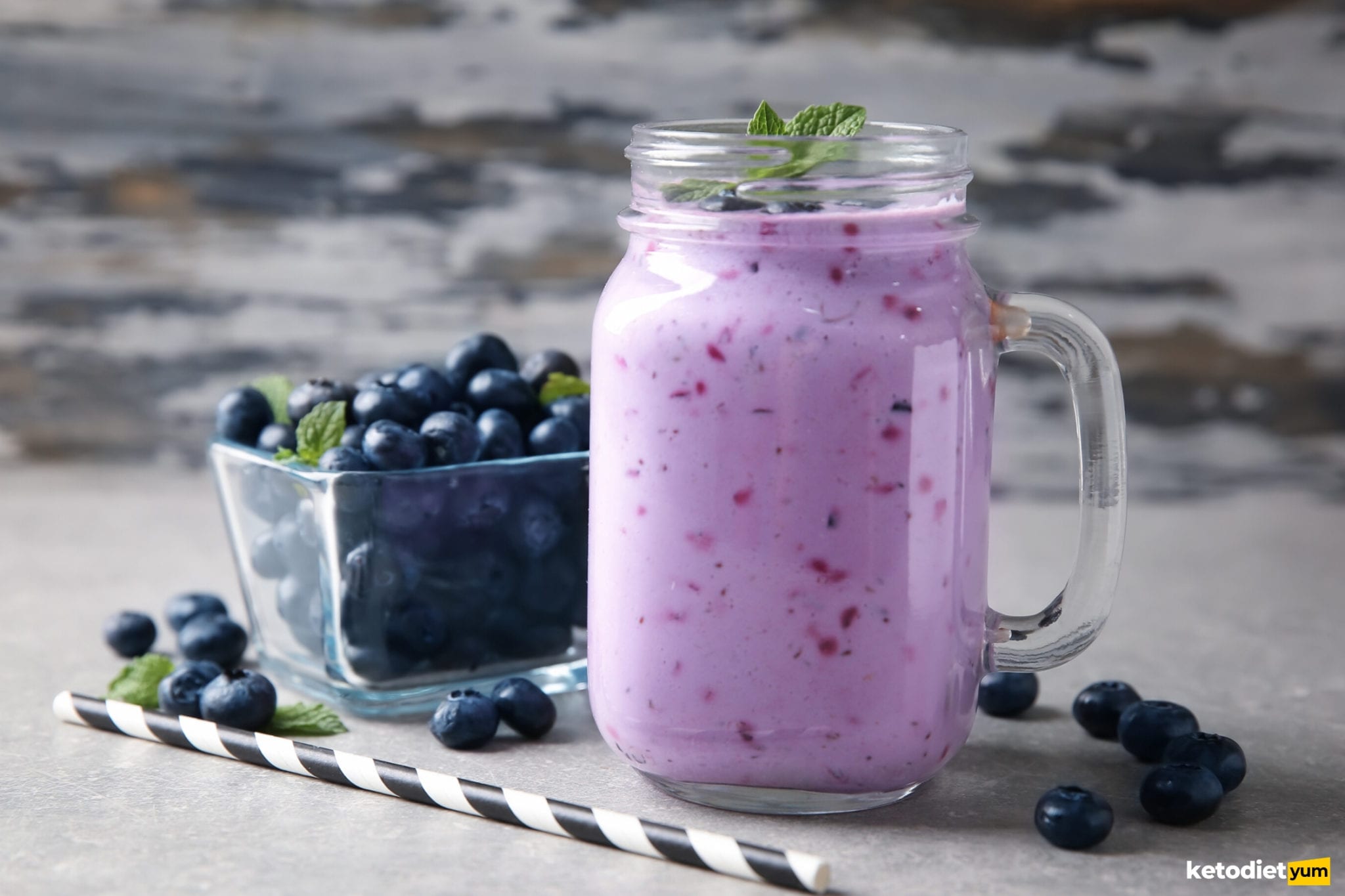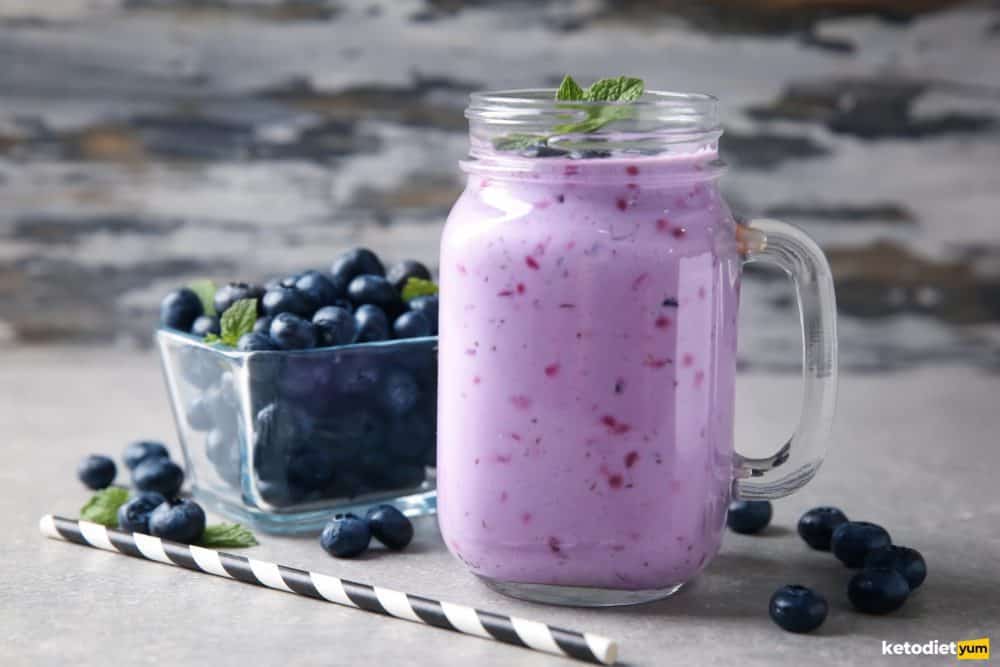 Keto smoothies are refreshing and a fun snack.
They can also be easily made as long as you have a blender and a few Keto ingredients laying around.
Blueberries are excellent at aiding in weight loss, and an easy way to eat a serving of them would be to blend them up into a tasty smoothie!
14. Veggie Fries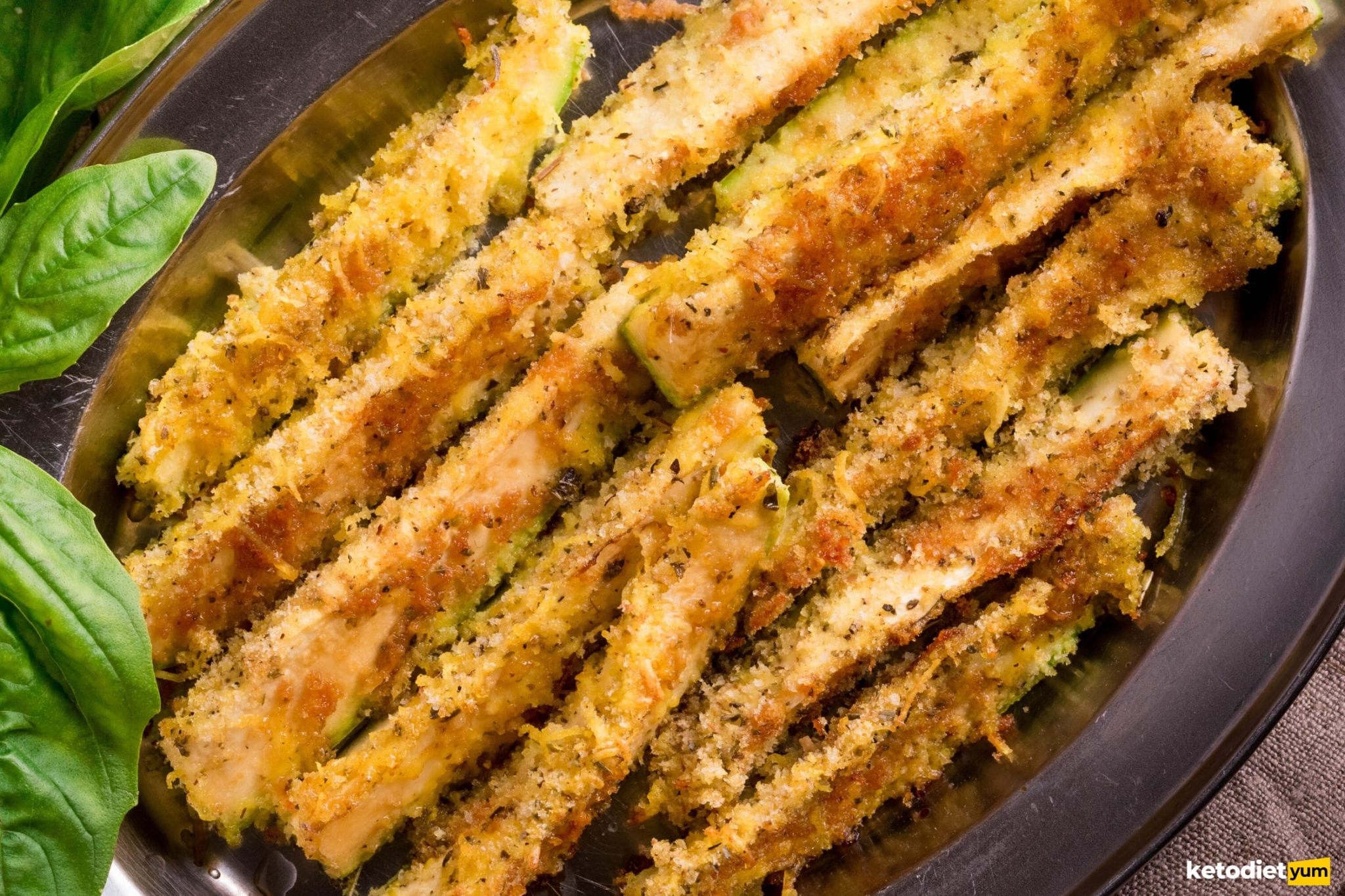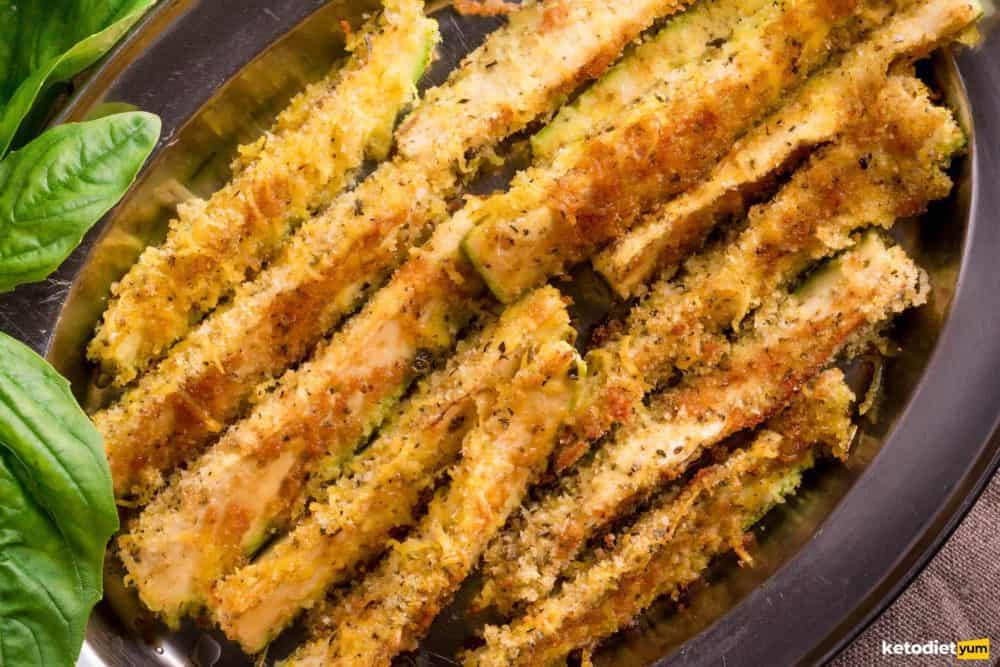 Eggplant, rutabaga, and zucchini are all delicious examples of veggie fries.
This snack is not complicated to make, either.
Just cut your chosen veggie, add some keto-friendly oil, salt, and bake!
There are tons of recipes on the internet that you can find and try out for yourself.
High Protein, Low Carb
Finding snacks that you enjoy with high protein and low carbs are key to keeping yourself full between meals.
Otherwise, you might find yourself munching on too many high-carb foods during the day.
This, of course, would not be helpful to your weight loss on keto.
There are plenty of healthy, snacks for keto out there to keep weight off.
Hopefully, this list has given you ideas or inspired you to try out a new low carb snack!