Simple and super easy to make Keto Zucchini Recipes that you'll love!
Zucchini is a great vegetable for your keto diet because of its low carb content.
In fact, in a single 1-cup serving of raw zucchini, the total carbs are 3.9 grams, and the net carbs are only 2.6 grams!
It's super versatile and can be eaten as a healthy snack or used in a wide number of breakfast, lunch, dinner and even dessert recipes!
Zucchini is also rich in vitamins and minerals and has several health benefits including improved digestion and heart health.
Rich in vitamin A, vitamin C, manganese, zeaxanthin and lutein — it's a great addition to your low carb diet.
Try some of our delicious zucchini keto recipes below!
1. Keto Baked Zucchini Fries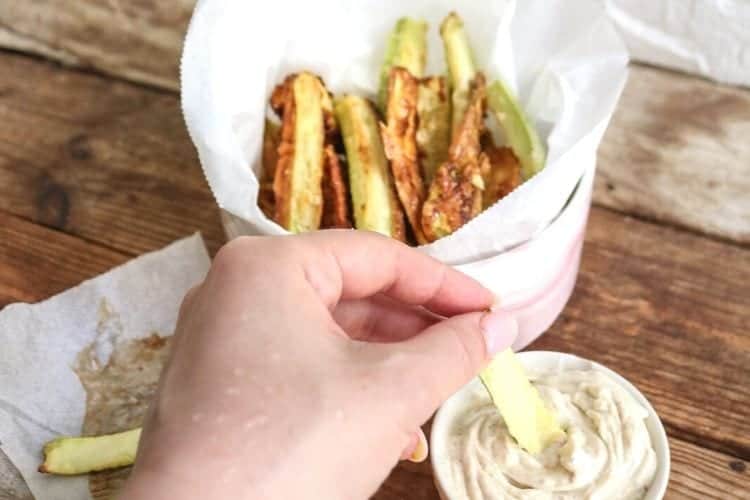 These keto, baked zucchini fries will become your family's all-time favorite.
They crisp up nicely in the oven, and you can easily reheat your leftover keto fries, either in the oven or on the stovetop.
They make the perfect keto side dish, served with gravy or with a delicious keto dip, and they will take your sandwiches and burgers to the next level!
Click here for the full recipe!
2. Keto Zucchini Boats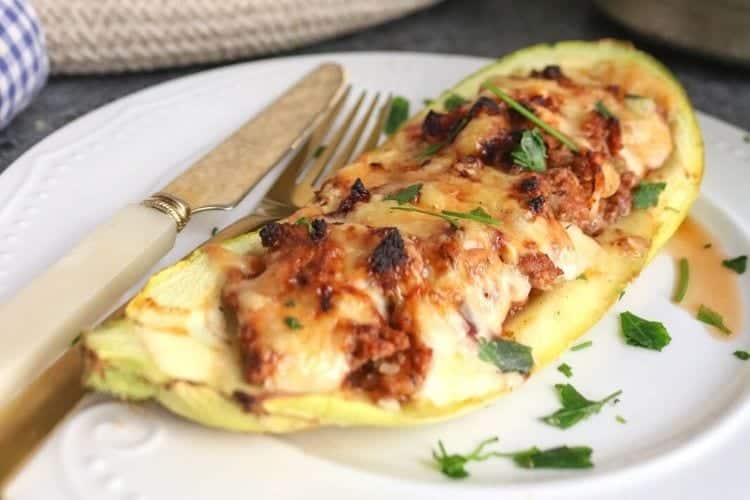 These super easy-to-make Healthy Keto Zucchini Boats topped with a golden layer of mozzarella cheese will become one of your favorite low carb dinner recipes!
Click here for the full recipe!
3. Keto Baked Zucchini Balls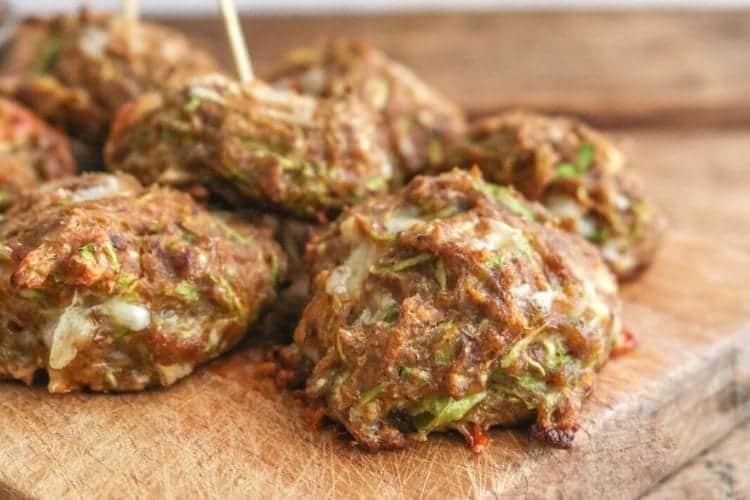 These baked keto zucchini balls are the perfect finger food that will steal the spotlight at any get-together.
Conveniently bite-sized they can be served on a toothpick or stacked together on a skewer, dipped in a keto-friendly dip or added to your sandwiches, soups and salads.
Click here for the full recipe!