Is edamame keto? Here is a quick guide on finding out if your favorite snack, edamame, is suitable for a keto diet. Edamame is high in healthy fats and protein, but it can be tricky to find versions that are also low-carb.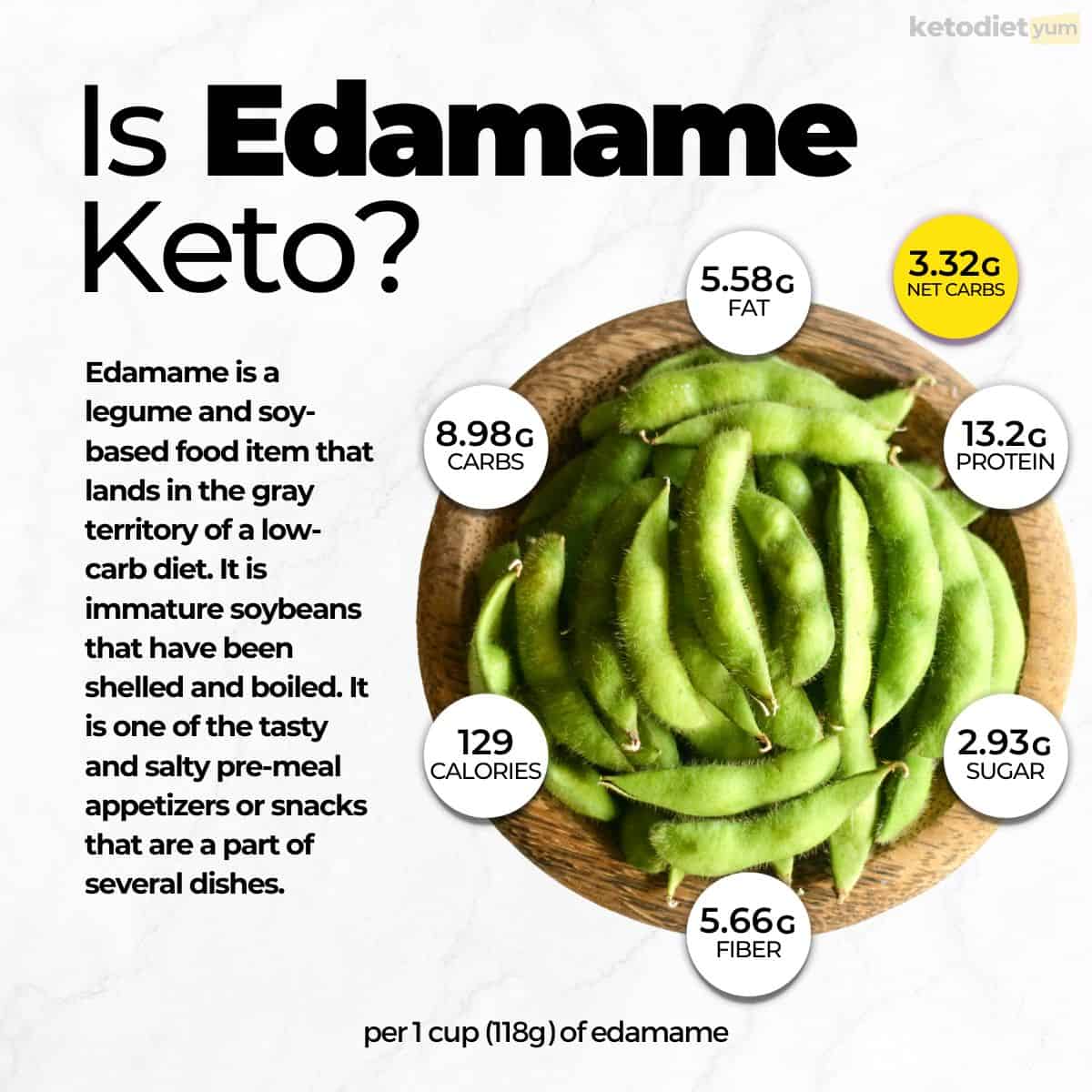 Table of Contents
Are edamame keto? Yes! Because edamame is relatively low in net carbs, you can enjoy it on a ketogenic diet. However, you must be careful how and how often you consume this delicious snack.
Let me teach you everything you need to know to enjoy this tasty snack without kicking yourself out of ketosis.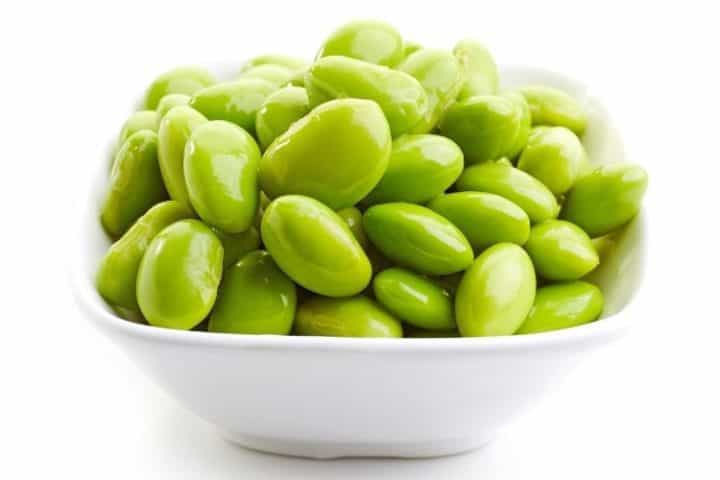 What is Edamame?
Edamame is a legume and soy-based food item that lands in the gray territory of a low-carb diet. It is immature soybeans that have been shelled and boiled. It is one of the tasty and salty pre-meal appetizers or snacks that are a part of several dishes.
You might have eaten it as an appetizer at many restaurants, especially if you are fond of Japanese and Chinese cuisines. This delicious snack is a type of legume and is quite popular in Middle East eateries. It is traditionally enjoyed in the peapod form.
Edamame is also popular because it's healthy, nutrient-dense, and loaded with vitamins. It's high in protein, fiber, and folate. It also contains contain vitamins B6, C and E. [1]
What is the Keto Diet?
The ketogenic diet is a very low-carb, high-fat diet that shares many similarities with the Atkins and South Beach diets. It's a well-balanced eating plan designed to put the body into a state of ketosis and has several health benefits, including weight loss. [2]
Ketosis is a metabolic state in which the body produces ketones, characterized by elevated blood ketone bodies. Ketosis occurs when there aren't enough carbohydrates to meet energy needs. This makes the body reduces its reliance on glucose. That's when the body starts using fat for energy instead of carbs.
Diet Process in Ketosis
As mentioned above, the keto diet is high in fats and low in carbohydrates. It allows for moderate consumption of proteins.
The unique eating pattern of the keto diet causes the body to switch its metabolic state into ketosis to burn fat instead of carbs for fuel. The state of ketosis is great for improving health and aiding weight loss.
Once in the state of ketosis, the body starts burning fats instead of carbohydrates. Typically, the body makes ketones to fuel the fat-burning process.
The whole fat-burning process requires dieters to limit their carbs intake to around 5 to 10 percent of their total daily calories. The maximum carb intake can be up to 50 grams per day but is usually kept around 20 to 30 grams for most people.
Because of that, dieters should typically not eat a large portion of legumes as they are high in carbs and are not keto-friendly. If you do not sustain a low-carb intake during ketosis, it may take your body out of ketosis and back into carb-burning mode.
Is Edamame Keto-Friendly?
A strict keto diet does not allow anything high in carbs, such as legumes. So, is edamame low-carb? Although edamame beans are also legumes, they have a different nutritional profile.
This is what often confuses keto dieters who love edamame flavor and want to add it to their diet. If you are on a keto diet and looking for the right facts about edamame being keto-friendly, we have you covered here.
Let's begin by understanding the diet process in ketosis.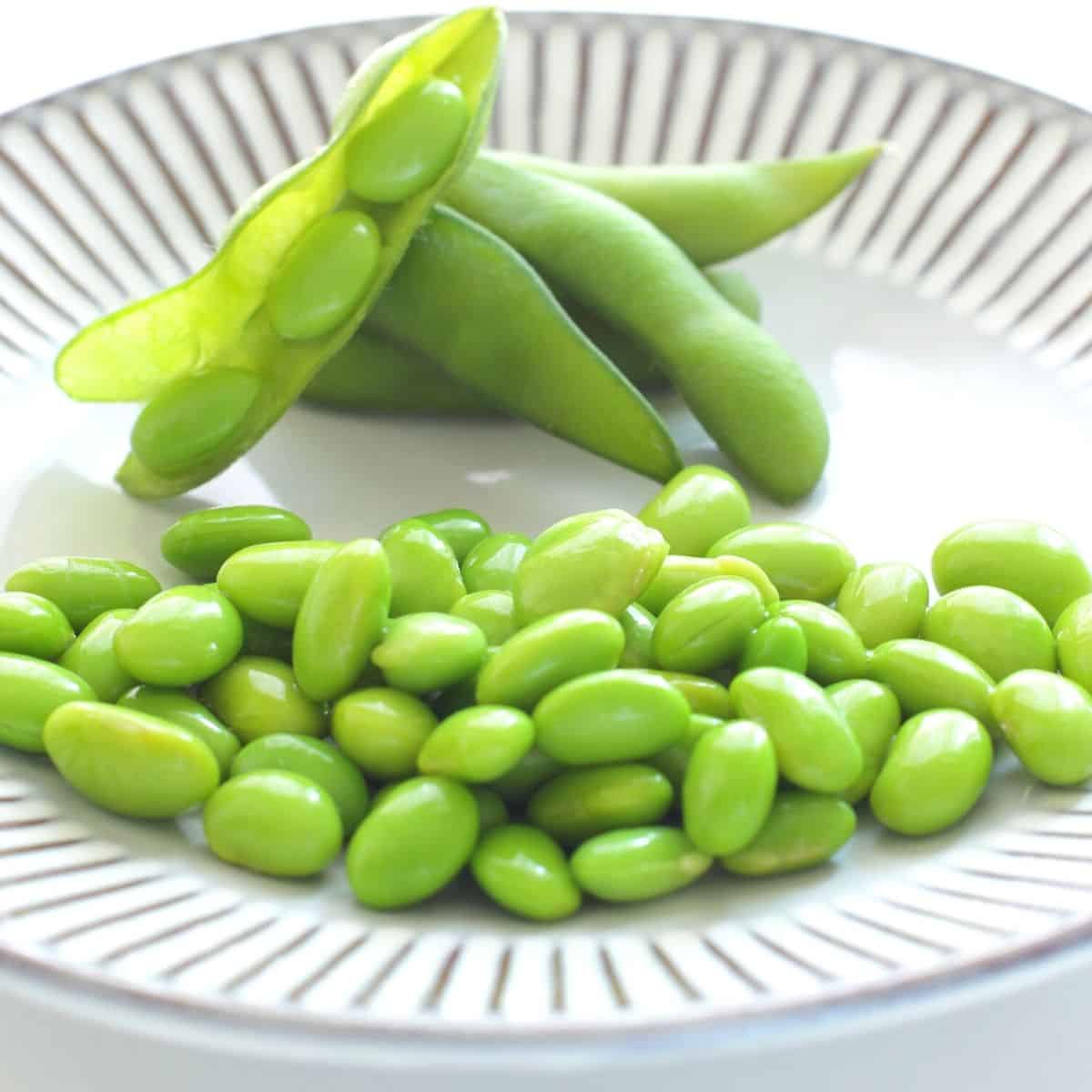 Edamame Carbs
So, just how many carbs in edamame? Let's break it down.
A half-cup serving of edamame contains 13 grams of carbohydrates. That doesn't sound keto-friendly, right? 9 grams of those carbs are dietary fiber which is great for digestion.
The total edamame net carbs come out to just 4 grams per half-cup. This serving also contains just 120 calories, making it a wonderful weight-loss snack.
So, you can enjoy this delicious snack in moderation on a keto diet, but you must keep an eye on the portions and track your carb intake. To find out how many calories and carbs you can consume daily, use our keto calculator here.
Edamame Nutritional Information
This is the nutritional information for 1 cup (4.16oz/118g) of edamame. USDA FoodData Central provides this information.
| | |
| --- | --- |
| Calories | 129 kcal |
| Protein | 13.2 g |
| Fat | 5.58 g |
| Carbohydrates | 8.98 g |
| Sugars | 2.93 g |
| Fiber | 5.66 g |
| Net Carbs | 3.32 g |
| Sodium | 7.08 mg |
| Calcium | 70.8 mg |
| Potassium | 569 mg |
| Magnesium | 72 mg |
Nutritional information is for 1 cup (4.16oz/118g) of edamame.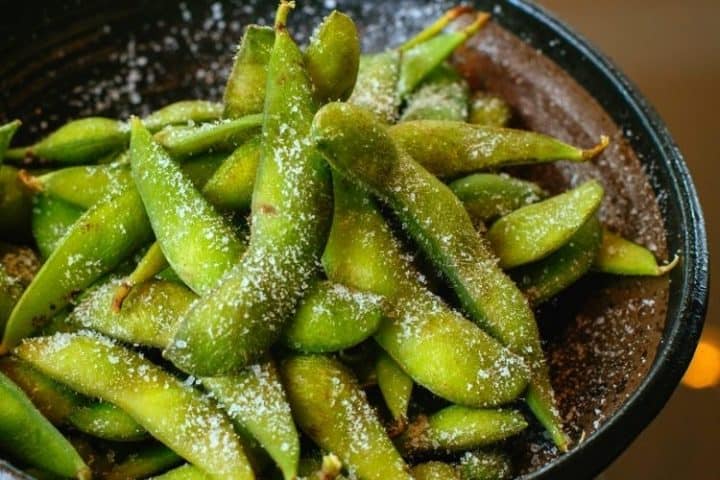 Ways to Enjoy Edamame
Another important factor in mind when making edamame a part of your keto diet is how you prepare it.
Edamame can be eaten raw or cooked in a variety of ways. They are often boiled and served with salt, but they can also be steamed, sautéed, or fried.
There are lots of keto recipes that are easy to make with edamame. From soups to salads, the beans and their puree can make any dish flavorful. Try this keto edamame with garlic and parmesan, one of my favorites by Wicked Stuffed.
Final Verdict
In a nutshell (or pod!), if you want to follow a keto diet with strict guidelines, maintaining a low-carb intake is a rule of thumb.
Edamame only has 4 grams of net carbs and is combined with other great nutritional benefits. It's something you can enjoy on keto. Feel free to include modest portions in your diet, and remember to limit your carb intake.