Preparing healthy comforting dinners couldn't be easier with these delicious keto crockpot recipes.
These keto-approved recipes ranging from low carb soups to chicken and beef mains can all be made easily in your crockpot or slow cooker.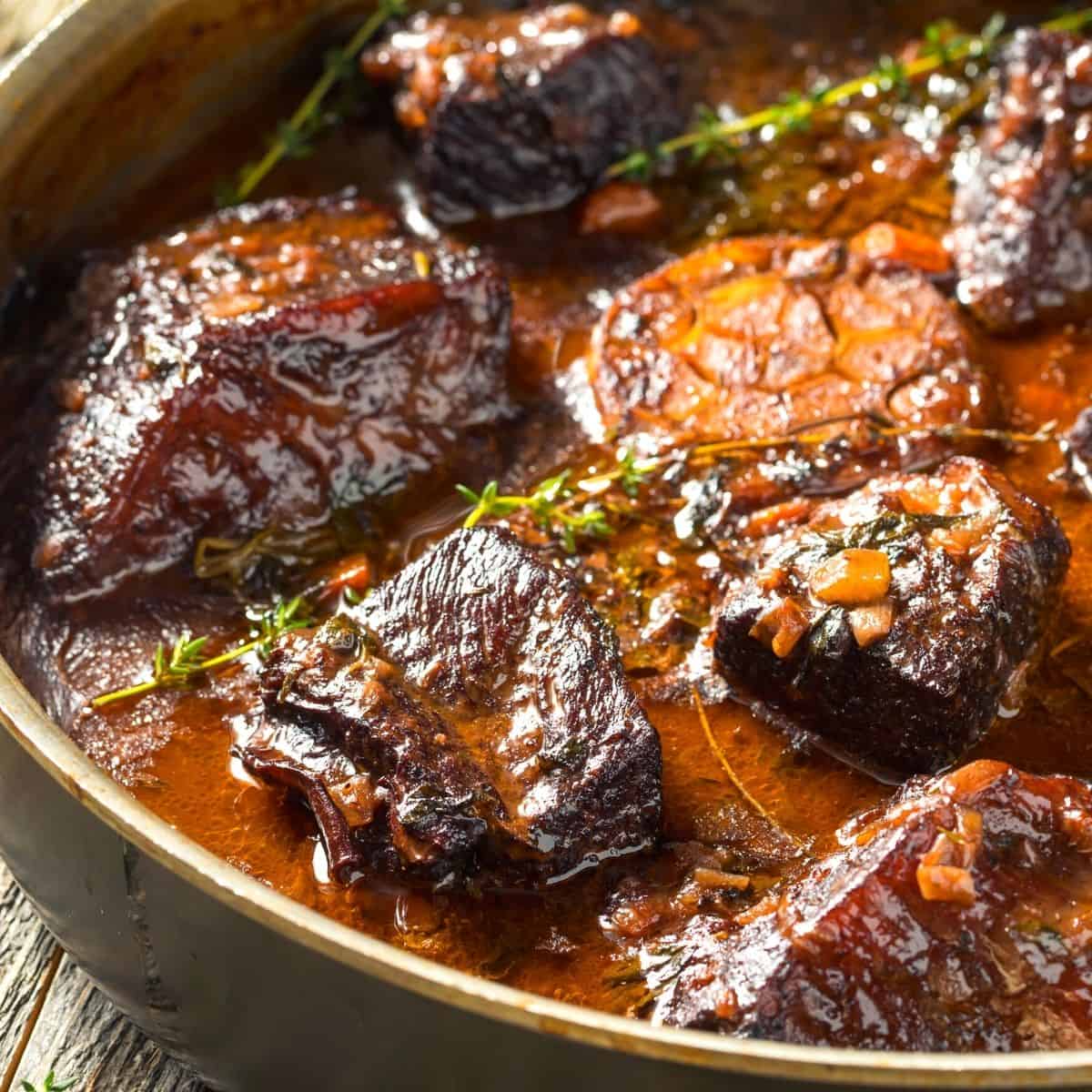 Table of Contents
They're completely hassle-free and the perfect way to prepare a healthy dinner. Simply start them in the morning in your slow cooker and you'll have a tasty and nutritious meal waiting for you when you get home!
What To Know
If you're following a keto lifestyle you're already drastically limiting your carbs and sugar intake.
However, you get to enjoy a lot of healthy fat and high protein foods including a variety of delicious meats.
The great thing about keto crockpot recipes is that they save so much time. You don't have to spend hours in the kitchen, slaving over a hot stove.
We've tried and tested lots of keto slow cooker recipes from around the web.
These 11 low carb crock pot recipes are all keto-approved and everyone will love them. Give them a try!
We start off this list with a melt-in-your-mouth beef recipe that will impress keto and non-keto followers alike.
With a six-hour cooking time, this is what crockpot dreams are made of.
Although this recipe uses chuck beef as it's cut of choice, any type of beef, especially the cheaper cuts can be used for this dish.
The slow cooker process tenderizes even the toughest cuts of meats which is good news for many of us wishing to be as cost effective as possible while still producing tasty meals for our loved ones.
Indian food has a reputation of being one of the most flavorful cuisines in the world and this recipe is no different.
Tandoori chicken, one of the more popular Indian dishes, is prepared when chicken is marinated overnight and then grilled in a Tandoor- a cylindrical clay or metal oven.
This recipe replaces the Tandoor with your slow cooker (cooking time of 8 hours) which results in aromas that will enrich your house with the delicious flavors of New Delhi.
Serve with your favorite salad and enjoy.
This spinach artichoke dip is the very definition of "moorish" and serves as the perfect snack for your late-night television binges or even as a fancy hors d'oeuvre for any gatherings you may have.
The pressure cooker in this recipe is only required for 4 minutes, making it a dish of convenience that you can whip up without much planning or preparation.
Serve with anything keto-friendly from pork rinds and sliced veggies to keto crackers/tortilla chips.
Another cost-effective recipe that delivers spectacular fall-apart results, we guarantee this pulled pork recipe will become a regular week-night favourite.
With minimum effort (preparation time is 10 minutes) prepare to amaze yourself and your loved ones with this BBQ specialty that can be served in lettuce cups or with a yummy coleslaw.
It's also noted that this recipe freezes well, should you happen to have leftovers, to help with the days in the week where a quick lunch or dinner is needed.
As addictive as its name suggests, this "crack chicken" recipe will have you going back to your kitchen for seconds, thirds and more.
Funny enough, this recipe's origins come from 'crack dip' a yummy concoction of cream cheese, bacon, cheddar, and ranch seasoning created for endless tortilla chip dipping at potlucks.
At some point someone decided to add chicken to the mix and henceforth this popular and delicious crockpot recipe was born.
Enjoy this dish with boneless chicken breast, chicken thighs or even rotisserie chicken and experience why the name couldn't be more suited to this incredible combination of simple ingredients.
Never pan-fry meatballs again after experiencing the convenience and flavorful results of these instant crockpot meatballs (and zoodles).
We can't guarantee that this recipe will get an Italian grandmother's blessing, but we can say that the results are incredible and worth trying.
The creator provides the base for this recipe, requiring the use of almond flour to firm up the meatballs so that you get the texture of a meatball while still being keto-friendly.
However, aside from this, the number of spices and seasonings you use in the sauce and the meatballs are entirely up to you.
Experiment with onions, peppers, extra herbs or garlic and create a sauce suited to you and your family's palate.
A staple in American cuisine, this low carb Clam Chowder has been included in this list strictly for seafood lovers.
Using elements from the New England version, this recipe omits carb-heavy potatoes and instead puts the focus entirely back on the yummy calms and salty bacon, amongst other delicious ingredients.
Cooked together over a period of 4-6 hours, this results in a dish so deliciously potent in flavor, you're sure to repeat on numerous occasions, especially for those cold winter nights.
Satisfy your craving for Chinese food with this delicious beef and broccoli combo made specifically for keto followers.
As always, we recommend any dish that includes the superfood that is broccoli-it's worth including in most dishes for its nutrition alone.
In terms of the actual recipe, if you're used to ordering this dish at your local takeaway, prepare to be surprised at how much this version tastes like the real thing.
Our only tip is to follow the recipe exactly as written especially with respect to using the fish sauce ingredient which is used in many Chinese-style dishes to provide their signature authentic flavor.
Are there many things more comforting than chicken pot pie?
This hearty keto-friendly version is perfect for those cold and rainy days where you find yourself at home all day watching your favorite movies underneath a thick wad of blankets.
Snuggle up with this chunky bowl of soup which is thickened using Xanthan Gum instead of the usual flour and potatoes found in the high-carb version.
The results are so good we'll be surprised if you can tell the difference!
We love a good creative recipe and knew that we had to include this slow-cooker, vegetarian no-noodle lasagna on this list for that reason.
We're not quite sure if you've ever had anything like this, but we guarantee that you'll love it especially if you're a fan of eggplant and zucchini.
The creator came up with this recipe after trying five times to get the perfect consistency and her efforts pay off in a big way.
This final version will give you the most cheesy, saucy noodle-less lasagna you'll find on the internet. And it's delicious.
The comments on the recipe says it all.
Another one of those comfort meals that reminds many of the winter months, this beef short ribs recipe is nothing short of a winning dish.
Using simple ingredients that are probably in your pantry right now, your mind will be blown at how fork-tender these ribs become after a few hours in your crockpot.
The flavor is indescribable with slow cooked onions complimenting this dish perfectly.
Note that this recipe uses boneless short ribs, and we recommend that you do to, to experience the satisfying feeling of this tantalizing dish.
For even more easy keto crock pot recipes watch the video below.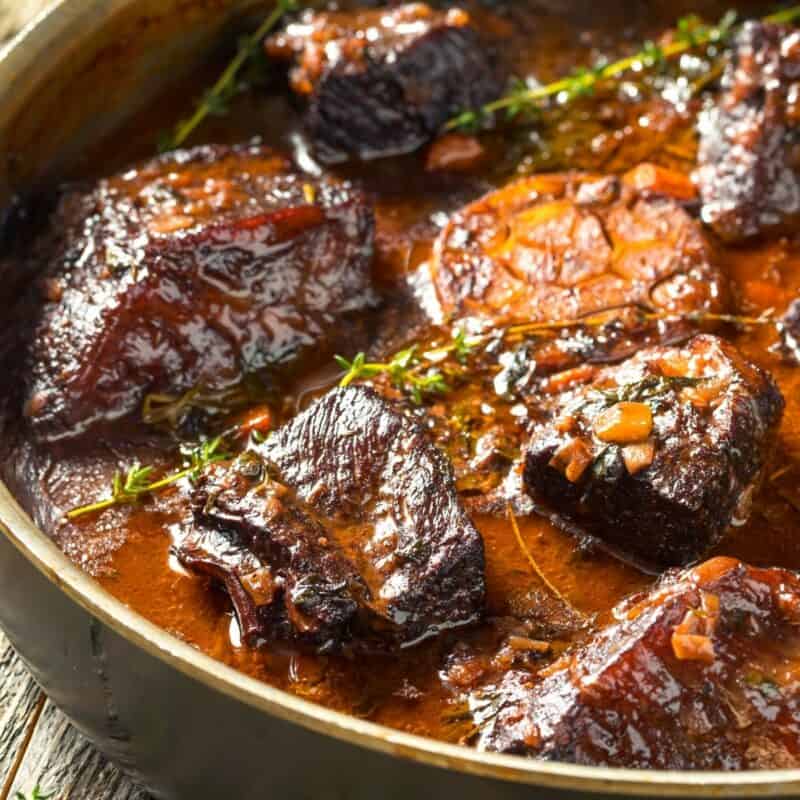 11 Easy Keto Crockpot Recipes
Instructions
Pick a delicious crockpot recipe.

Prepare the ingredients you'll need.

Cook an easy low carb crockpot meal to enjoy!