Trying to find some easy low-carb keto snacks to hold you over until your next meal?
It can be difficult to find snacks that won't kick you out of ketosis but don't worry, we've got you covered!
The keto diet is a high-fat, moderate protein and low-carb diet plan that forces your body into a state of ketosis.
Ketosis causes your body to metabolize fat into ketones which it uses for energy, making it the most optimal diet to burn fat and lose weight.
To reach ketosis you need to consume fewer than 10% of your daily calories from carbohydrates which means most of today's snacks go out the window.
Keto Snacks Breakdown
So what are some keto snacks you can munch on while on a keto diet?
There are actually a lot of delicious, nutritious and easy snacks you can prepare each day.
Here are my favorite 10 yummy easy-to-grab low-carb keto snacks that will keep you in ketosis and losing weight!
1. Cucumber and Kalamata Olives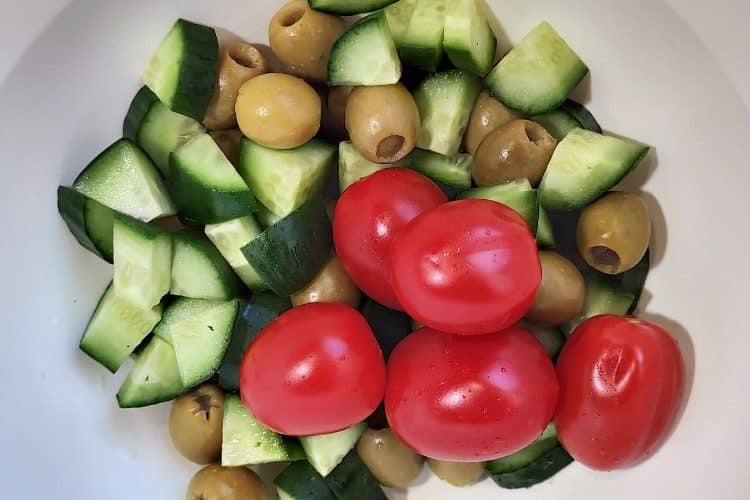 A cup of chopped cucumbers and ten big olives make an excellent keto snack with numerous benefits.
It is good for assisting you to supplement your levels of sodium if you are in ketosis since your body requires more sodium when you are in this state.
The lack of sufficient sodium can result in constipation, dehydration, and electrolyte imbalances.
A serving of this snack features 1.2 g of protein, 2.1 g of sugar, 5 g of carbs, 71 calories, 285 mg of sodium, 2.3 g of fiber, and 4.8 g of fat.
2. Egg Salad a Yummy Keto Snack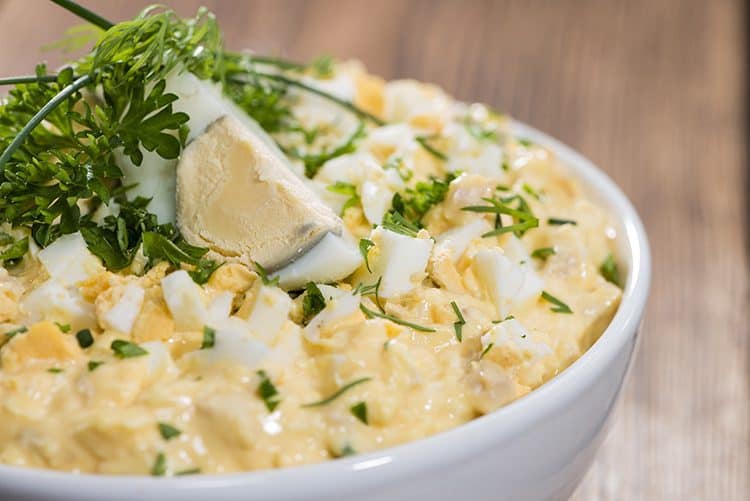 Consumption of whole eggs has the benefit of modifying blood cholesterol in a manner that minimizes the risk of stroke and heart disease.
Eggs are also excellent sources of choline, which is essential for liver and brain health.
Smash a big hard-boiled egg and mix with half a teaspoon of mustard and a tablespoon of mayonnaise for a delicious low-carb keto snack.
A single serving of this snack consists of 6.5 g proteins, 120 mg sodium, 0.5 g carbs, 175 calories, 0 g fiber, 0.5 g sugar, and 15 g fat.
3. Greek Yogurt with Walnuts and Cinnamon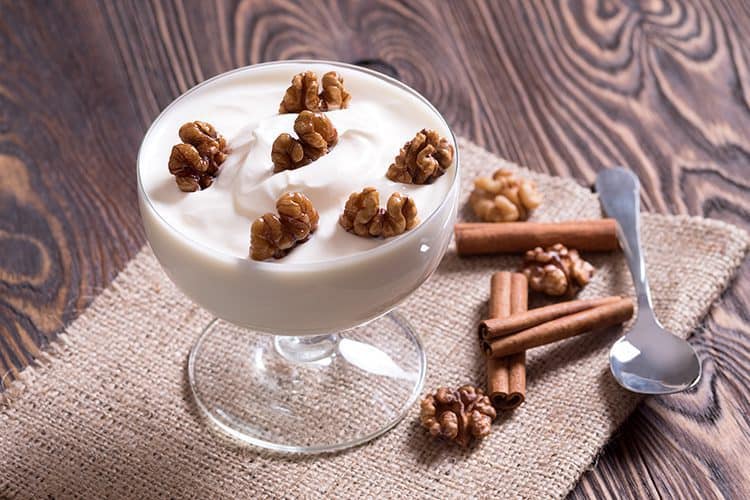 Mix a tablespoon of chopped walnuts, half a teaspoon of cinnamon, and two ounces of Greek yogurt for a tasty keto snack.
The carb count is lower than it may seem.
This is because the effective carbs are about 50 percent of the carb count as some of the sugar converts into lactic acid during fermentation.
A single serving of this snack features 8 g of protein, 160 calories, 0.5 g of fiber, 12.5 g of fat, 25 mg of sodium, 6 g of carbs, and 5.5 g of sugar.
4. Wrapped Dill Pickles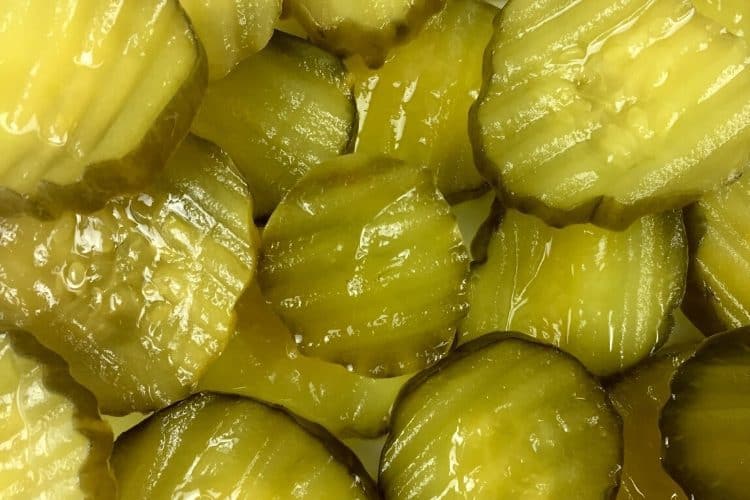 Since the body needs a lot of sodium during ketosis, the dill pickles offer a good source of sodium.
Prepare the snack by wrapping one big dill pickle with an ounce of sliced cheese and an ounce of sliced deli meat.
A single serving of this snack has 6 g of protein, 160 calories, 1645 mg of sodium, 9.5 g of fat, 3 g of carbs, 1.5 g of fiber, and 3 g of sugar.
5. Steak Bites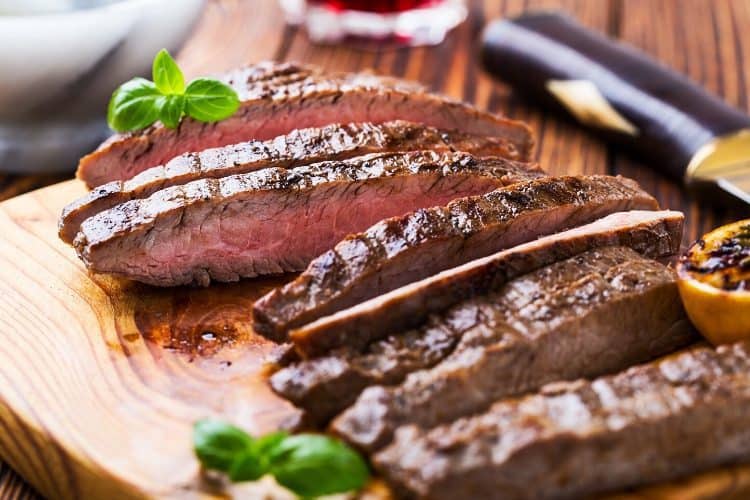 Steak is a good addition to a keto diet when consumed in moderate quantities.
Prepare the snack by grilling a steak piece before cutting it into small pieces that you store in the fridge until you are ready to consume.
One serving of the snack has 25 g protein, 140 calories, 66 mg sodium, no fiber, 6 g carbs, 4 g fat, and no sugar.
6. Collard Cheese Wraps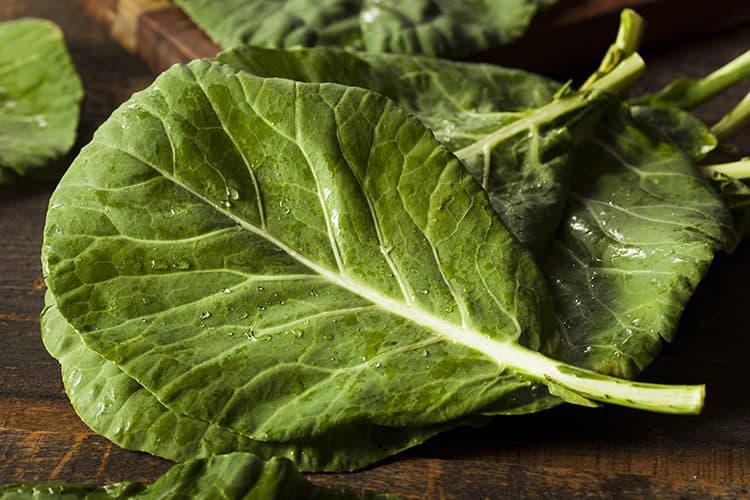 This is a highly portable snack that assists you in eating the additional veggies while balancing with enough protein.
Pick a large collard greens leaf and remove the stem before spreading it with a teaspoon of mayonnaise and Dijon mustard.
Add sliced cheddar cheese as toppings and make a wrap by rolling.
One serving has 8.2 g protein, 162 calories, 269 mg sodium, 13.4 g fat, 0.4 g sugar, 1.3 g carbs, and 1.5 g fiber.
7. Guacamole and Cucumber Slices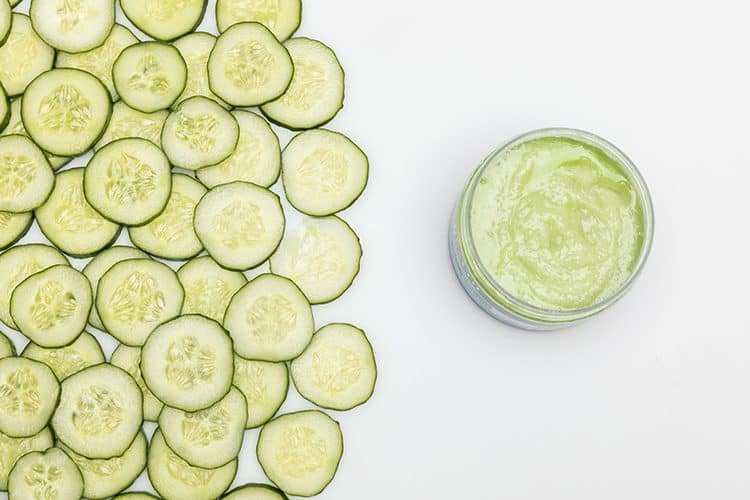 If you are looking for a snack that prepares in no time, this is the one.
You will also get plenty of healthy fats from the guacamole.
Sliced a half a cucumber and eat with guacamole.
One serving consists of 3.2 g protein, 233 calories, 7.7 g fiber, 19.9 g fat, 14 mg sodium, 14.9 g carbs, and 3.3 g sugar.
8. Jerky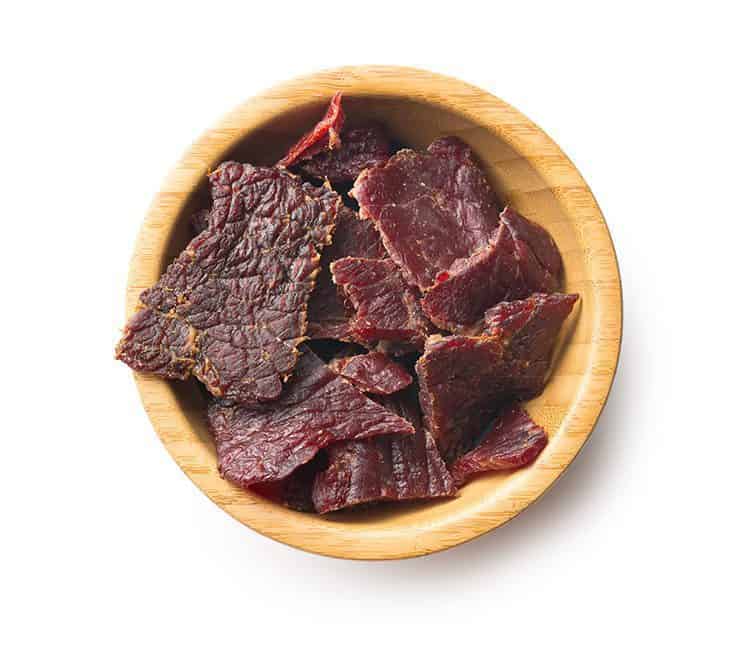 As you serve this jerky beef snack, be sure to keep away from the ones with added sugar such as teriyaki flavoring.
A single serving of the sugar-free jerky beef snack has 9 g protein, 116 calories, 0.5 g fiber, 3 g carbs, 506 mg sodium, and 3 g sugar.
9. Flaxseed Crackers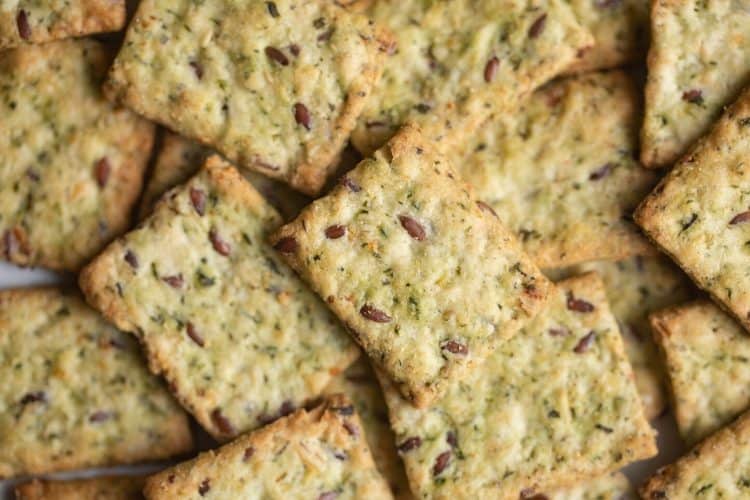 In case you have cracker carvings, you can always go for those that have been made from flaxseed.
They are rich in omega-3 fats. You can top with cheese and dip in guacamole.
A serving includes 5 g protein, 170 calories, 12 g fat, 5 g fiber, 9 carbs, 10 mg sodium, and 1 g sugar.
10. Almonds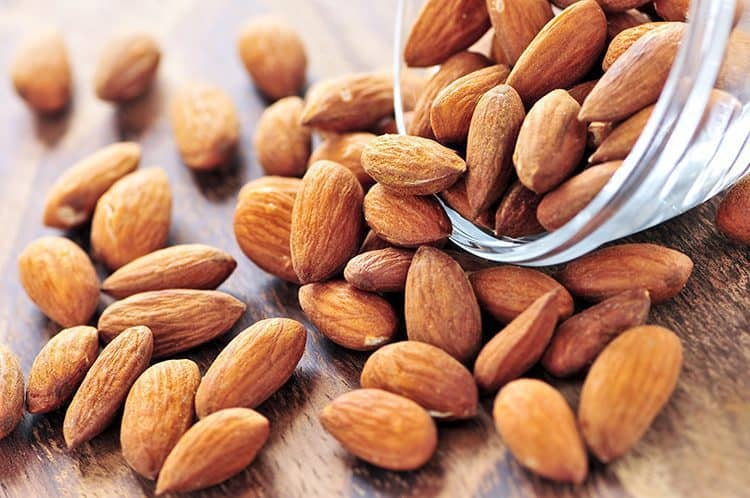 Almond nuts are rich in healthy fats, high in proteins, and low in carbs.
You will have the benefit of less belly fat, longer lifespan, improved health of the brain, and more.
One serving has 8 g protein, 207 calories, 5 g fiber, 18 g fat, 2 g sugar, and 8 g carbs.
Keto Snacks: Conclusion
With these ten keto snacks, you'll stay in ketosis and keep your body burning fat to reach your weight loss goals.
A good thing about these snacks is that while you can prepare some in under 15 minutes, lots are ready to eat so you will have a choice of snack no matter your schedule.
If you're just starting the keto diet, check out our keto diet meal plan here.