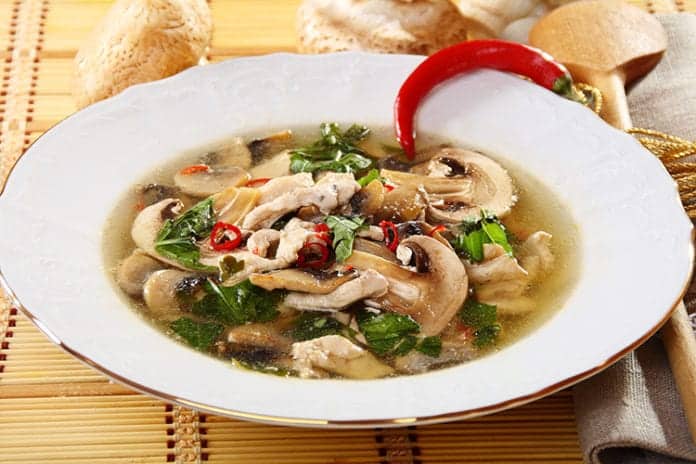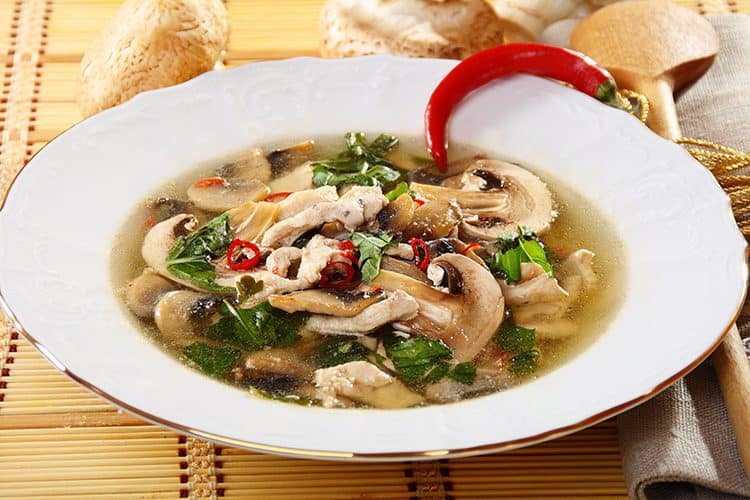 Keto Chicken & Mushroom Soup
Nutrition per serving: Calories 272, Fat 33g, Protein 41g, Carbs 4g
Ingredients
250

g

pound chicken breast thinly sliced

2

cups

chicken stock

1

cup

fresh mushrooms roughly chopped

4

tablespoons

sesame oil

2

tablespoons

Sherry

2

tablespoons

fresh parsley roughly chopped

Salt and pepper to taste
Instructions
Thinly slice the chicken breast

In a medium, pan bring to a boil the chicken stock and add the chicken and mushrooms

When the soup starts to boil again and all of the ingredients float to the top, remove from heat.

Add the sesame oil and sherry and taste for seasoning. Add salt and pepper if necessary.

Serve in individual soup bowls, and sprinkle the parsley on top.
Ready to start your Keto Diet?
If you're still unsure about how to eat, what to eat or what to avoid, don't worry you're not alone! There is a little-known diet system called The 28-Day Keto Challenge which will teach you everything you need to know and guide you through your first month. Getting that in check will increase your metabolism and allow you to shed weight and shed it fast. Women who have followed The 28-Day Keto Challenge reported losing up to 21 pounds and 2-4 inches from their waist in just a matter of 4 weeks—the methods in The 28-Day Keto Challenge are all backed by scienceCheck out this video on The 28-Day Keto Challenge now to learn more about how to follow the diet—and lose weight and improve your life in 28 days.